GMG create £3m bonus for UK golf clubs
MIDLANDS Golfer Magazine columnist Mark Stancer, unusually a member of both the PGA and the Golf Club Managers Association, is in his fourth successful year as the Midlands and South West director of the Golf Management Group (GMG).
He's the man who's seen it all . . . from hosting Justin Rose on the day 20 years ago when he made his first Tour cut at the 22nd attempt . . . to now helping golf clubs save thousands of pounds a year.
You can take advantange of Mark's advice in our magazine every month and if you have missed a column, they are all faithfully reproduced here.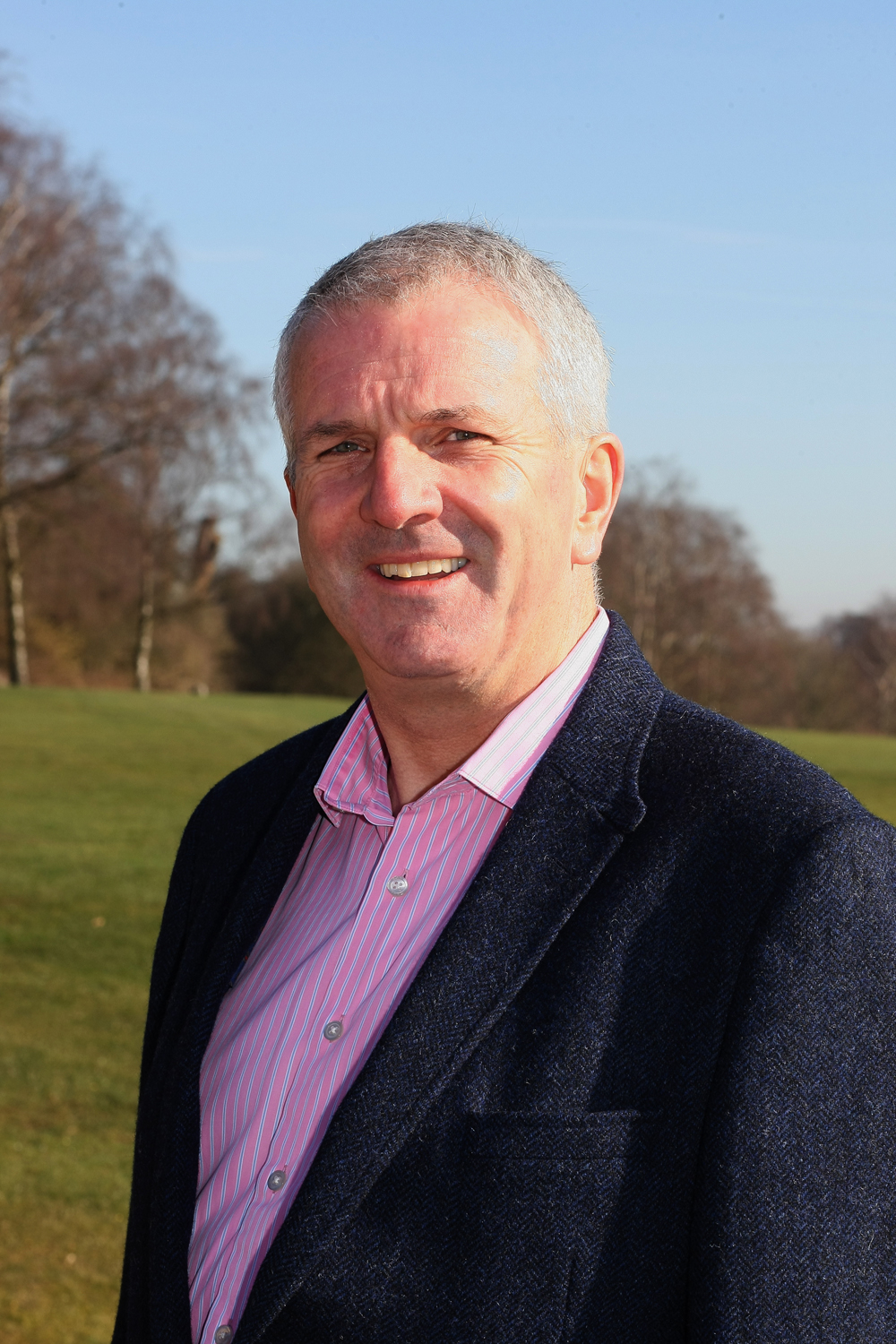 GMG is a purchasing alliance working with 700 golf clubs across the UK in partnership with England Golf, Wales Golf and Scottish Golf.
Created in 2010, GMG has already exceeded £3m in savings for their clubs by bulk buying and managing contracts for items such as beer, wines & spirits, catering, energy, waste collection, washroom hygiene and insurance.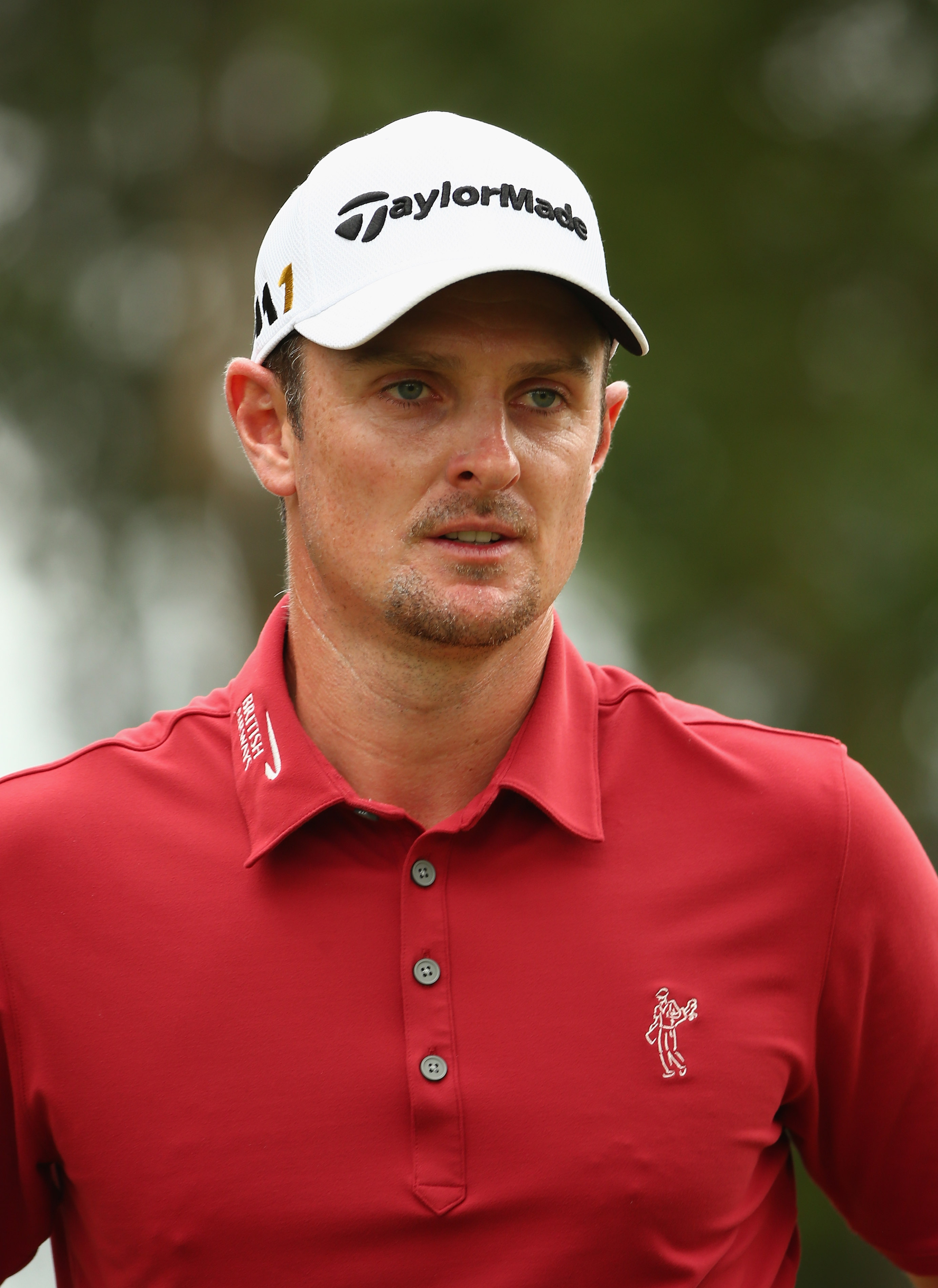 Every month Mark will be sharing his vast experience and answering questions from our readers across the Midlands region.
He mixed regularly with tour pros while Director of Golf at North East club Slaley Hall around the turn of the century and was a member of the planning committee for Slaley's Ryder Cup bid.
Mark remembers Justin Rose spending so much time ringing round after making it to the weekend of the Compaq European Open he "thought his phone was going to melt".

Cheers or tears? How to raise the bar on your F&B
NEARLY every golf club I work with for the Golf Management Group wants to talk about reviewing Food and Beverage purchasing.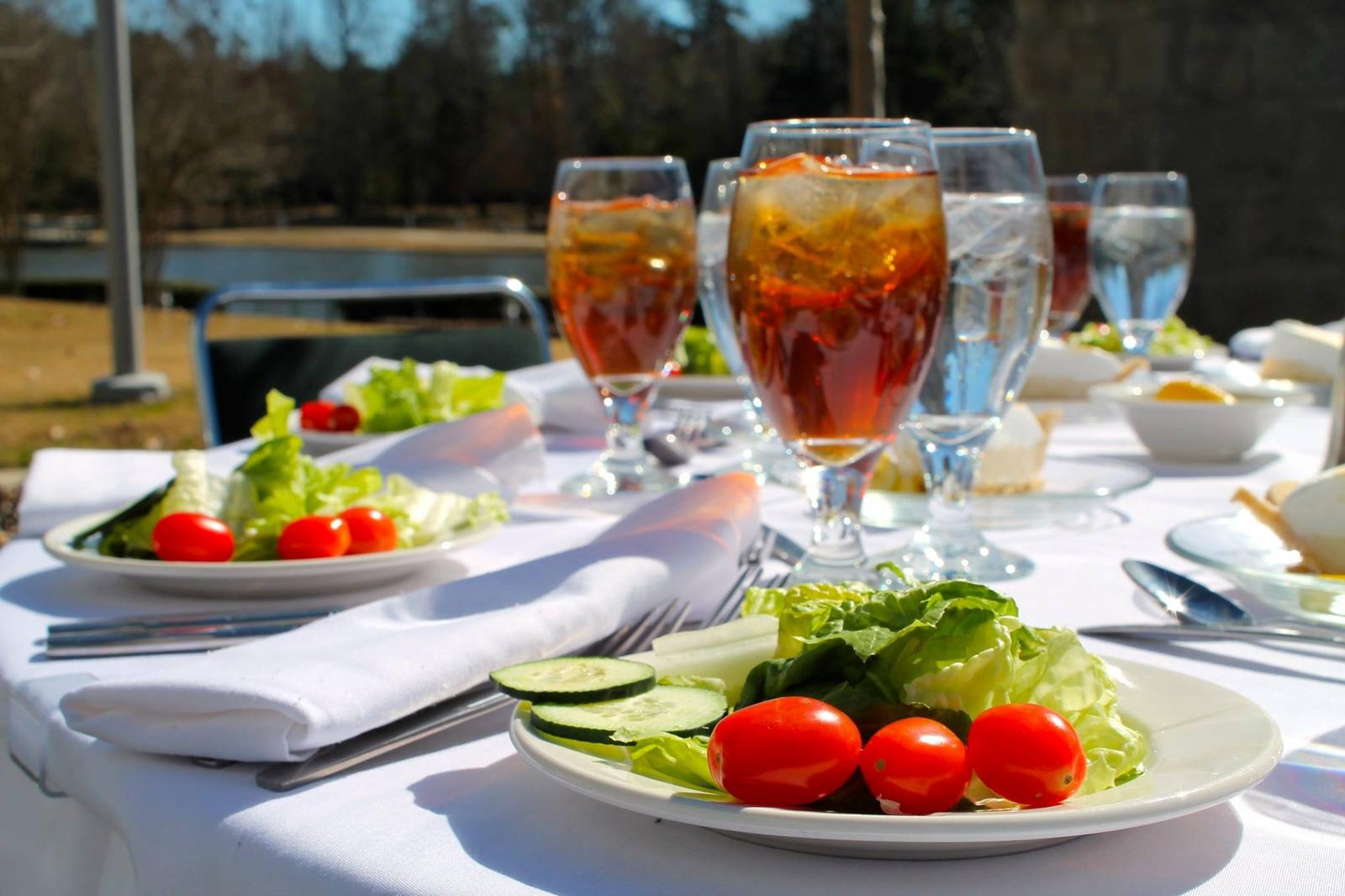 Most of them have tried more than one way to manage the operation and it can be expensive if you get it wrong. For example, the chef at the Maxstoke Park club in Warwickshire used to find himself in the local supermarket twice a week looking for special offers!
Things had to change and the then general manager, Andrew Gibbins, called me in during November, 2017. It was a different scenario by the time Andrew left in January of 2019 to become the National Senior Club Relationship manager for PlayMoreGolf.
Andrew says: "Maxstoke Park were experiencing low and erratic profitability before GMG identified annual savings of around £14,000 across the catering supplies. From then on, the club were able to stabilise and increase profit margins."
Maxstoke's previous supplier delivered only once a week but the suppliers arranged through GMG delivered three times a week and provided consistency in the quality of the food. The chef had more time to spend in the kitchen rather than the supermarket and clearer and more consistent pricing allowed for better menu planning.
Rewards are there for anybody who gets it right and among other clubs thriving is Birstall in Leicestershire. The general manger, Jo Shepherd, requested advice in time to get things ship shape for the last quarter of 2018. Their profit margin has increased by 10% and Jo has an extra two to three hours per week to devote to keeping members happy.
Says Jo: "As an independent club which runs the bar and catering in-house, we do not have the purchasing power of GMG, who identified savings of over £15,000 across our food and drink operation. That's £75,000 over a five-year period which we can invest in the club.
"GMG co-ordinated all meetings between the proposed suppliers and key personnel at the club and they monitor what we are being charged. So if the pricing starts to slip they maintain pressure to keep everything competitive."
The experiences of Jo and Andrew will strike a chord with many golf clubs. Most management committees have been burning the midnight oil debating whether the club should outsource the catering and/or the bar or bring either or both back in-house after an indifferent experience.
Managing F&B is a business skill in its own right and the depressing amount of pub and restaurant closures proves even specialist full time professionals come unstuck.
For a golf club to offer a seven days a week service during the season, the working time can tot up to over 100 hours per week.  At this point, I suggest you take a deep breath. Covering so many hours and carrying out essential duties involves . . .
. . . Managing the F&B profit & loss, budgeting, controlling payroll expenditure, KPI management, monitoring and managing sales, stock management & control, food hygiene, health & safety . . .
. . . IT & POS knowledge, data analysis, purchasing, cost control & monitoring, supplier and contract management, managing risk, disaster management, licensing, law, cellar management, understanding margins, profitability and sell through.
Oh, and don't forget the recruitment & staffing, rotas to cover those seasonal "Open all Hours" shifts which require covering off with a well a trained customer focused and happy team you can trust handling cash.
Like Andrew, a large part of my management career was with DeVere Hotels, professional five star operators in the hospitality sector. They were adept at delivering meaningful customer experiences, spotting an opportunity, and making a profit for shareholders.
We were lucky in some respects because we had strength in depth, 55 hotels and 11 golf resorts with 279 holes of golf. Immediately we had access to the economy of scale and all our supply was managed via our director of procurement.
As part of the senior management team that meant I had one less thing to worry about, more time available to focus on my team and my customers in knowing someone was securing and control my purchasing.
Time and money are the two biggest issues facing your F&B team so out sourcing to trust worthy industry professionals is a viable option.  It is a cost effective opportunity to grow your team and recourse without affecting your payroll.
Both the clubs I have featured in this column have many other factors in their favour. For instance, Birstall has glorious views not only of Charnwood Forest but also of a major heritage tourist attraction next door.
Birstall is the end of the line for the Great Central Railway, stretching 8.25 miles and the only place in the world where full size steam trains can be seen passing each other.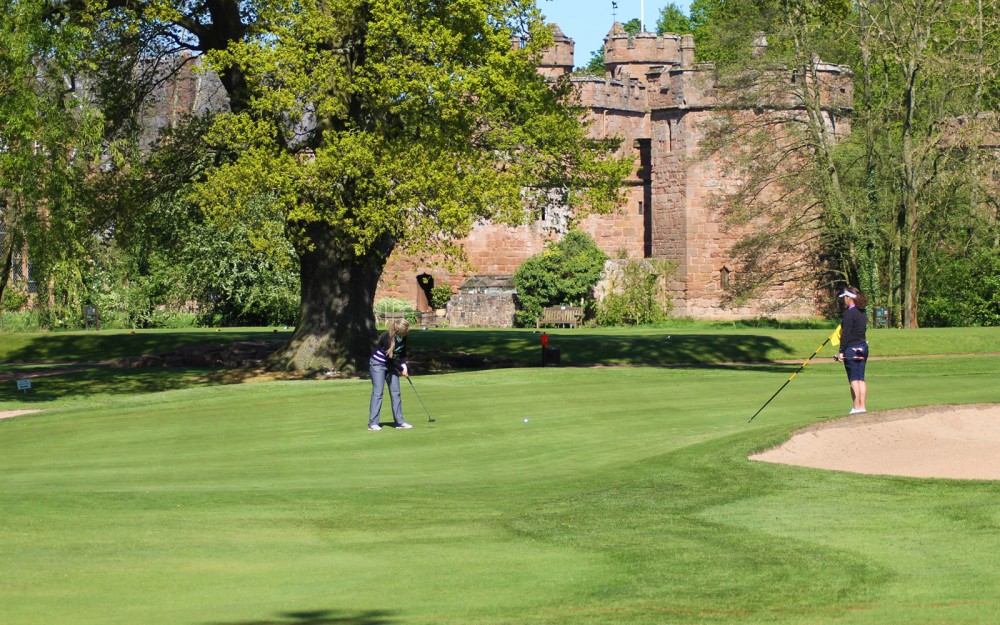 Maxstoke Park is set in 100 acres of rolling countryside among the extensive grounds of the magnificent Maxstoke Castle (above), which dates back to 1345 and hosts tournaments for both the county and the region.
Finding new members is a question of sport
DOES your golf club have any members who used to play football or cricket or rugby or hockey or tennis or basketball or netball . . . or any other competitive amateur sport?
Of course it does. So, OK, that is a rhetorical question. I ask it because these are the very people who should be offered financial encouragement to volunteer as one of your recruitment forces.
The key word is competitive. If you run through all the sports mentioned in the first paragraph then, however fit you keep yourself, there will come a time when you are no longer able to compete at anything other than veteran level.
It seems logical to ask former participants now among your members if they know anybody about to move on from those sports who would like to come along to your club and have a go at golf for free.
Why not offer existing members a £200 "finders fee" on their Food & Drink account for introducing each newcomer who signs up, to be split between them and any new fellow golf club member?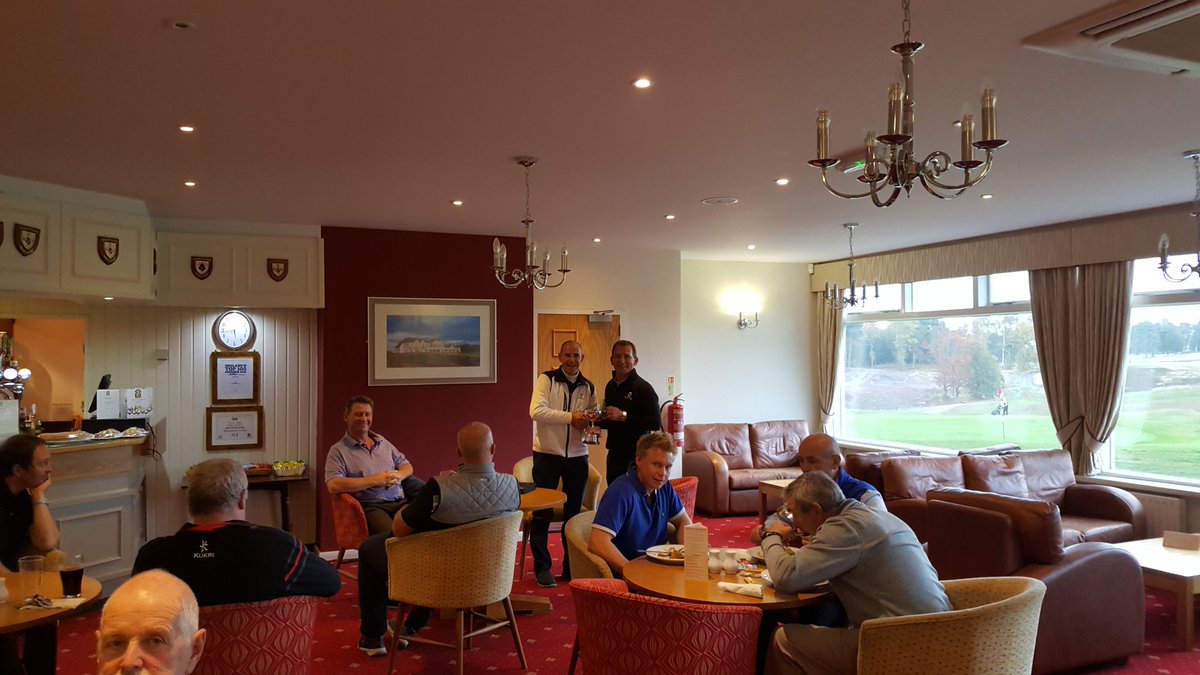 Would your PGA pro have an interest in finding a way of laying on a free group coaching taster session with all equipment provided?
Does your clubhouse manager think it would pay dividends in the long run to follow up that group coaching session with a free pie and pint in the 19th afterwards?
Most sporty people have the intuitive talent to switch sports with very little "re-learning." It is the duck to water scenario, especially with a good PGA coach to help the transition.
You can be up and running before you know it and once you get a grip on the basics, you have the opportunity to kick the backsides of teenagers week after week, without even getting out of breath.  You will still have that opportunity when you are drawing your pension.
Our sport may not be aerobic, but there is great fun to be had in obtaining a handicap allowing you to compete against the best of them out there.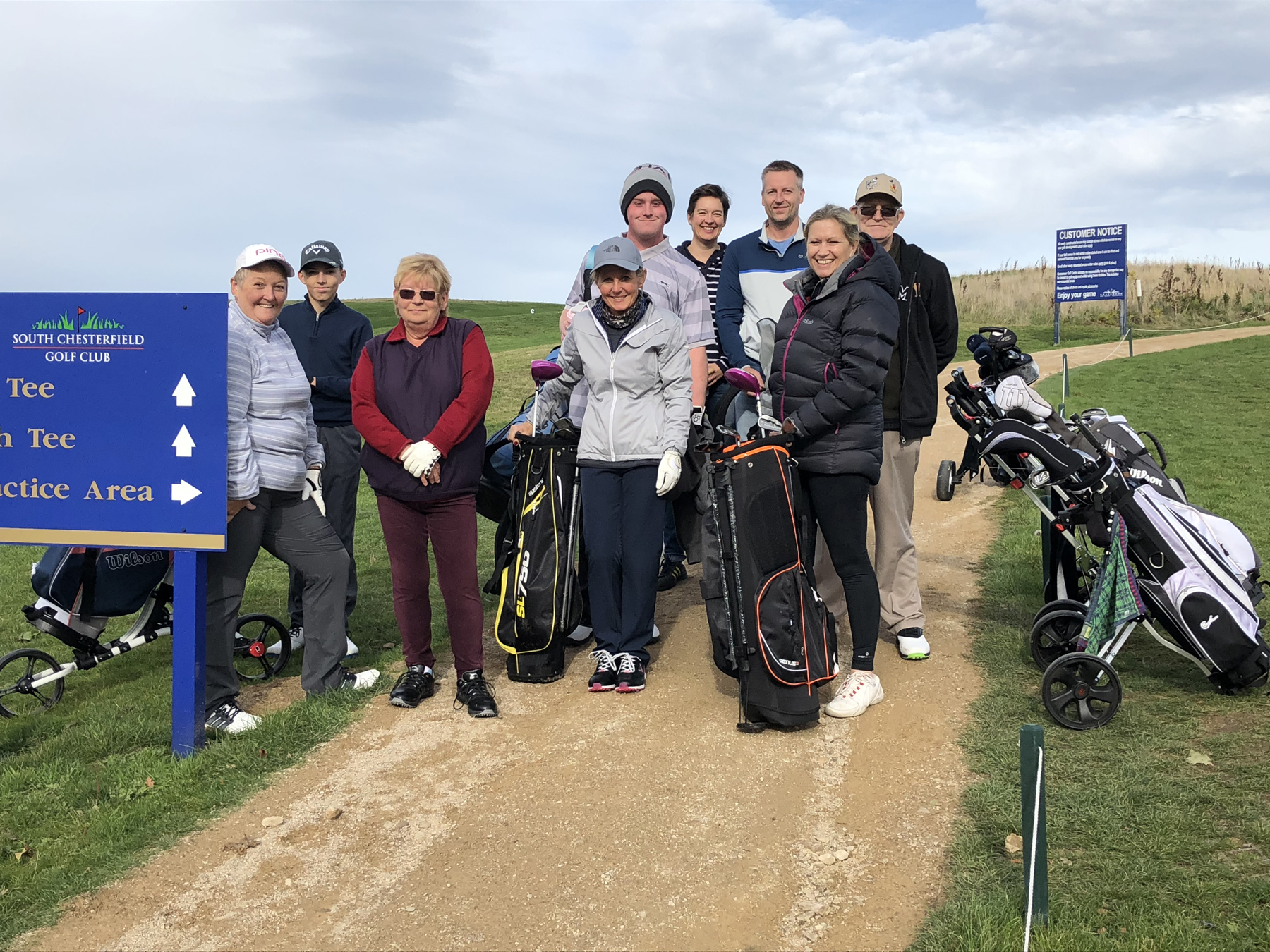 Potential new members could well include some people who already have a set of clubs tucked away in a garage they hardly ever use.
They may not have worked out that, if they were to play golf regularly, getting the use of all our acres of awesome scenery, well appointed clubhouse facilities and discounted food & drink prices in return for a golf sub is incredible value.
Generally, this costs less than £20 per week. If you do all the maths, it can work out as little as a few pounds per round and I defy any other sport in the world to offer so much quality for such a small amount of money.
Look at the new friends you will make and fresh networking opportunities can lead to new business which would even show a return on that £20 a week investment.
This has been my debut as a columnist and I would like to make my spot in a magazine I admire, an open forum for anybody who likes golf, or who would like to get into the sport.
Get in touch if you want to express an opinion or if you have any questions . . . and feel free to comment as frankly as you like on anything I have to say!
CASE STUDY
One of Mark's GMG clients is Andy Mee, Club Manager at Lingdale in Leicestershire.
Ten minutes from the M1, Lingdale is situated at the heart of the 6,000 acre Charnwood Forest next door to the roaming deer of Bradgate Park.
Andy writes: "I knew Mark Stancer of the Golf Management Group when he was the General Manager of another Leicestershire club, Cosby, a few years ago.
So I am aware he has an expert handle on all the finer points involved in running a club, which is a labour intensive operation with big bills coming in that need controlling if you are to have a successful business model.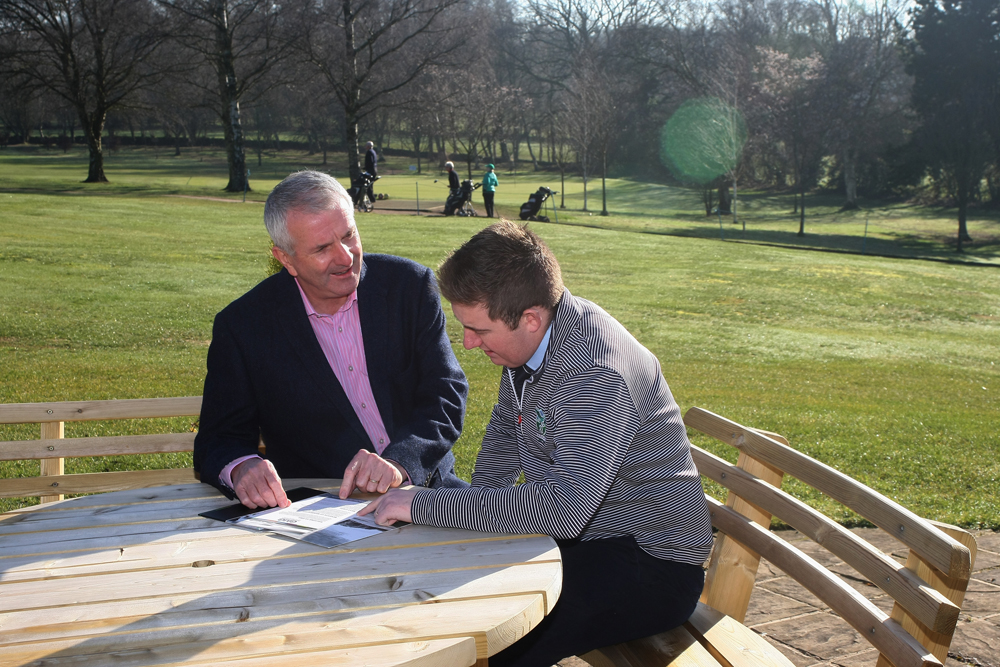 Mark with Andy Mee at Lingdale GC – Image John Sumpter (JMS Photography)

In this job, you are frequently taking phone calls from costing consultants asking if your club is interested in reviewing the cost of this, that or the other.
In the two and a half years the Lingdale club have been using GMG, Mark has already saved us in excess of £6,000 and he frees up many hours of my time each week to deal with other issues.
We have 700 members at Lingdale and it is important I put aside plenty of time for their service, queries and suggestions because, in effect, your members are your sales team.
The happier they are, the more they will speak well about you when they visit other clubs. If we can make it possible for them to spread such good word of mouth, this is in their own interests because the more members we have, the easier it is to keep the subscription as low as possible.
Everything we do here is aimed at making our members proud of Lingdale and ensuring our visitors enjoy the experience too.  It is crucial we waste neither time nor money and that is where the Golf Management Group come into play.
When our contracts have come up for renewal, Mark has cut the cost of our bigger areas of spending that we cannot do without.
For example, our waste collection contract ended recently so I asked Mark what we could do. It was a question of him going back to the market, and coming back to me to say either 'you have got a good deal there so we won't do anything' or suggesting a change.
It ended with GMG telling us how much we would save and Mark dealt with the cancellation of the existing contract and put a new one in place all without compromise of service or supply. All I had to do was to sign on the bottom line and wait for the delivery of our new waste bins.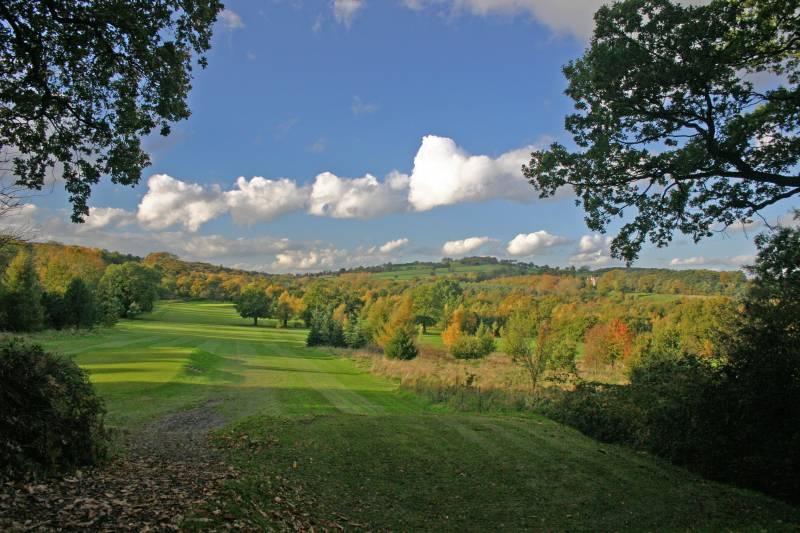 We have also changed our gas suppliers and although we made another big saving there, again there were no big demands on my time because Mark dealt with it all.
Crucially, there were no big issues or problems which so often crop up somewhere along the line. For instance, some clubs can change gas suppliers and find a company can mess up the arrangements and you find yourself with days in the middle of winter when you can't heat your clubhouse.
Complications such as companies not turning up on a day they say they will don't happen with GMG handling a contract.
This is partly because they have bargaining power. They have that because they know what they are doing. So our gas change was all done and dusted smoothly without any hitches.
If there is a service or supply you get invoiced for at a golf club then GMG gets the best deal for any golf club in the same way the big supermarket chains employ whole departments to bulk buy from their suppliers and pass the savings on to their customers.
It's a specialist area of golf club expertise, just like running the clubhouse or the pro's shop or organising the greenkeeping.
GMG release more time for a golf manager to concentrate on health and safety issues and all the other factors which go into what can sometimes be a complex job.
Mark recently helped us install Contracts Manager complimentary software that now allows us to see where we are with our contacts at a glance, contract end dates, notice period etc.
We have more contracts coming up for renewal this year and I am looking into tapping into more of Mark's expertise."