Since issue 1 back in 2012, MG have always listed all the holes-in-ones we get to hear about from the Midlands golfers in our Pinboard section. Many great tales too we've been told including this incredible achievement by three Willesley Park golfers who all shot aces on the same DAY in August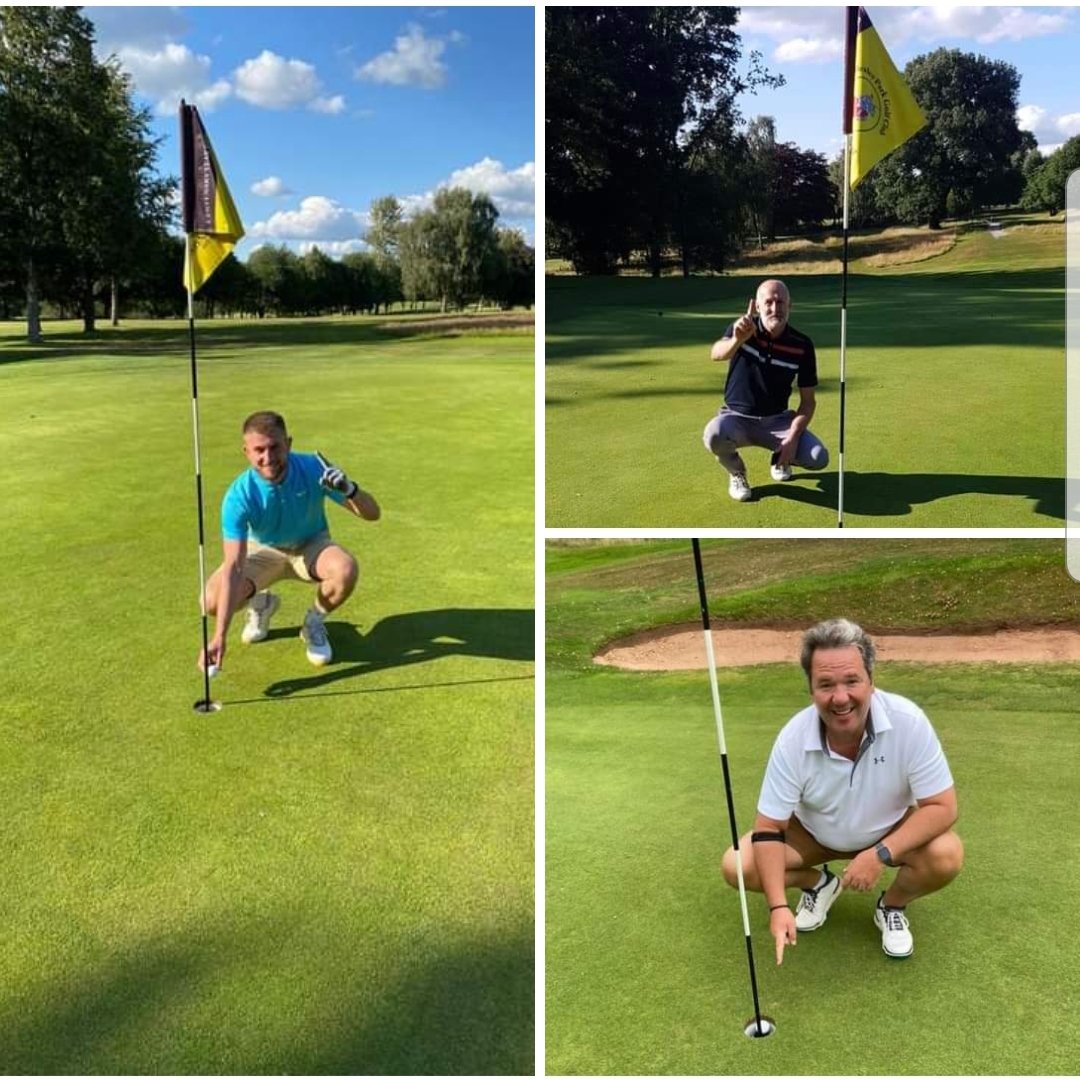 If you get a hole-in-one, take a photo, and send it to us. Dropping us a line on social media twitter.com/MidlandsGolfer is the best way but you can also email Phil on editor@midlandsgolfer.co.uk if you wish. We'll run a draw at the end of each month of the names of all of the golfers who have fired one and the first one out of hat will win some Bridgestone golf balls, but every ace we hear about will be included too.
In the mix 
More golfers out there means more aces in The Midlands, here are our Sept and early Oct highlights.

PENN'S ACERS RACE TO FEATURE ON 'THE BALL OF FAME'

The Wolverhampton club has been one of our busier ones since lockdown, a huge rise in membership and with visiting golfers too. They also used the down time wisely with an upgrade of their clubhouse facilities, among the additions is this quirky item here on the wall. The 'Ball of Fame 'sits here to celebrate every ace recorded at the club with the ball that recorded one placed in each hole as shown.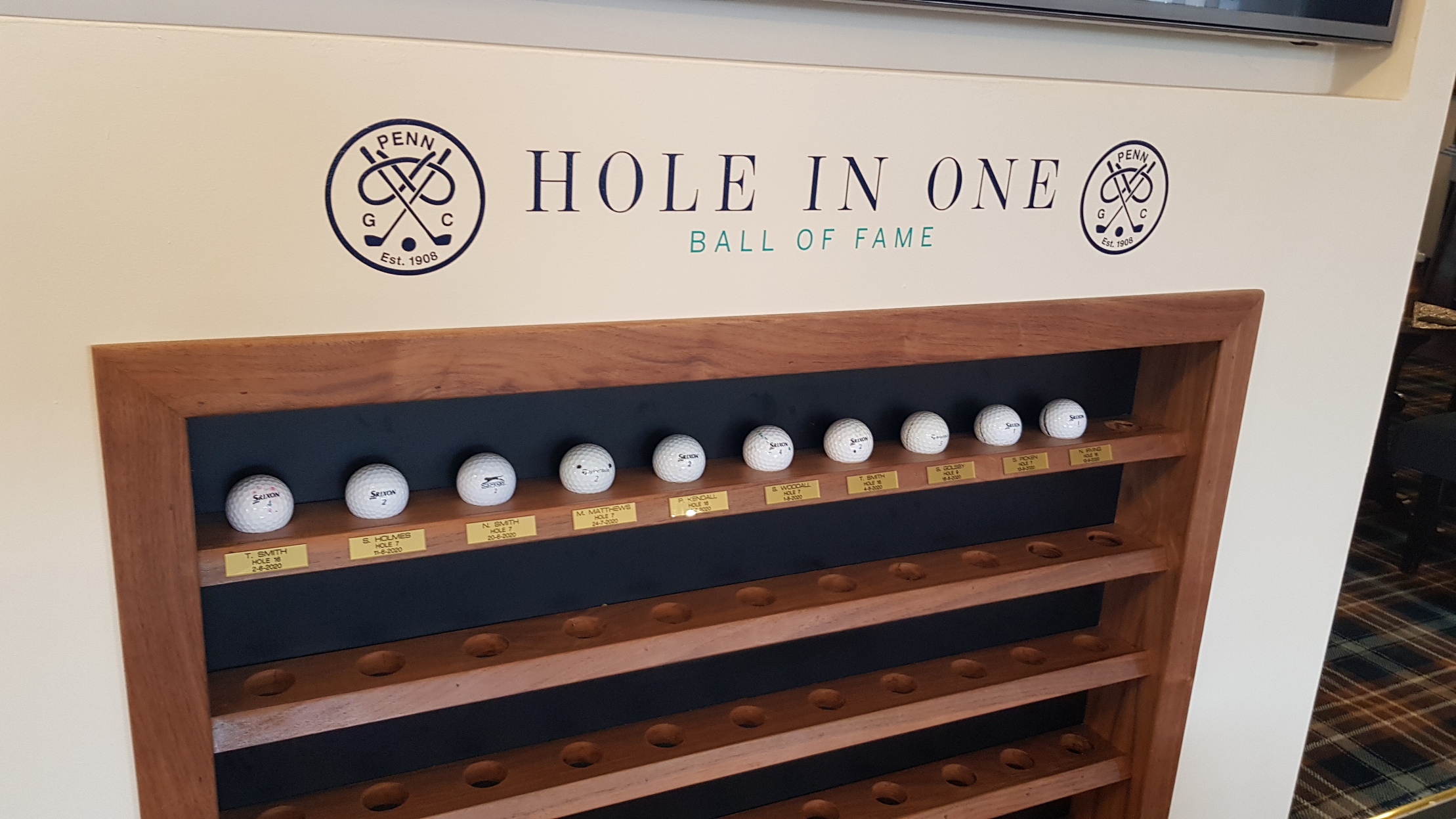 The new feature has obviously been inspiring as all of the balls pictured, (10 in all) were from holes in ones this summer, since June 2nd. Included twice is lady member and eight handicapper Terri Smith who got two within a month of each other, both with a pitching wedge, and both on the 16th hole.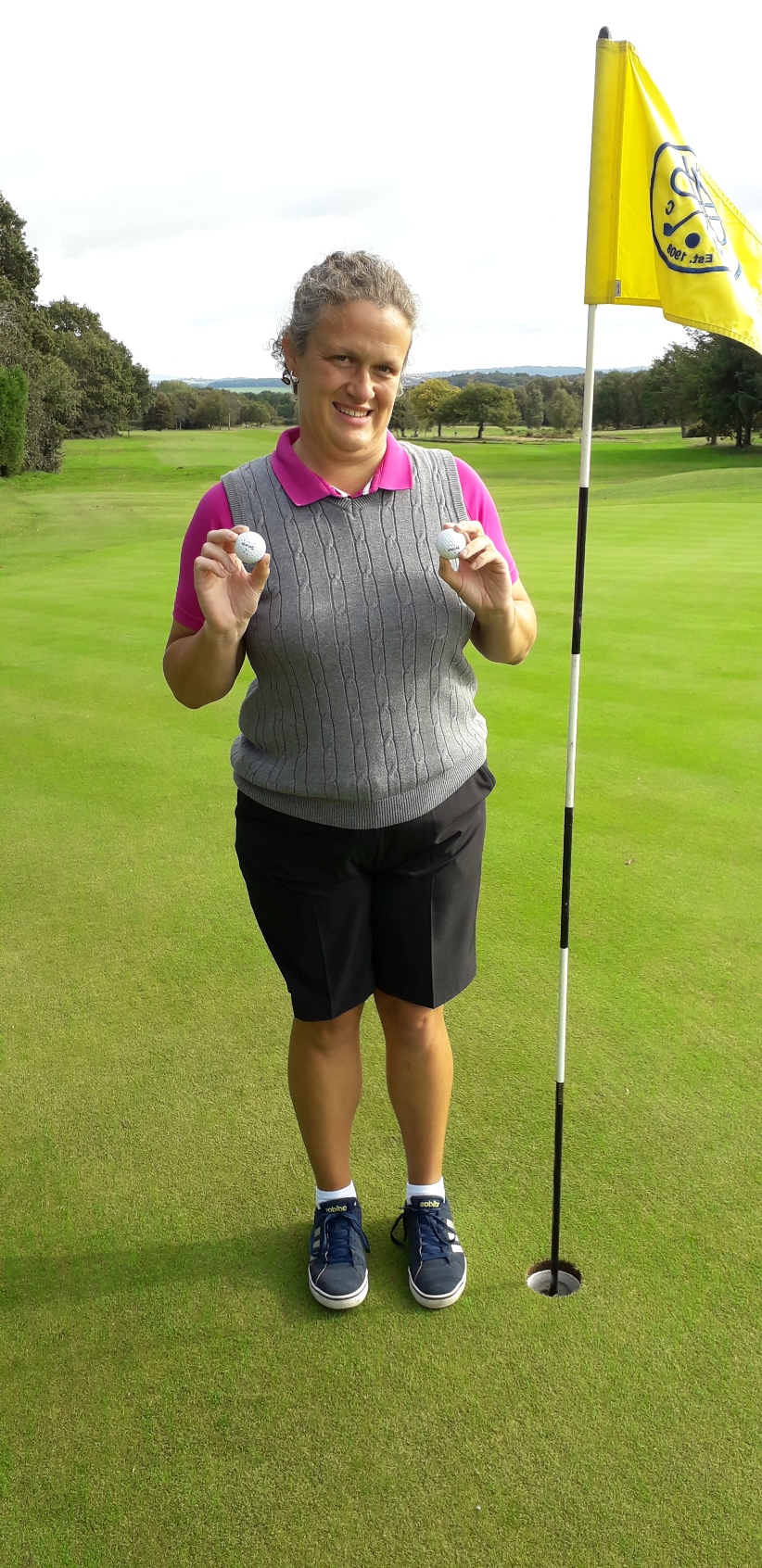 No images took at the time but we insisted, so Terri is pictured here in October on the 18th hole, well done to her and her achievement will live on with all the others, displayed on Penn's 'Ball of Fame.'
---
ALBATROSS ALLEY
Emrys Karemo is the latest entrant to our special list of golfers achieving that rarest of all birds. Emrys took a three wood on the tee of the 234 yard Par 4 10th hole at Harborne GC on Saturday Oct 17th, the next time he got up close and personal to his golf ball he was picking it out of the hole!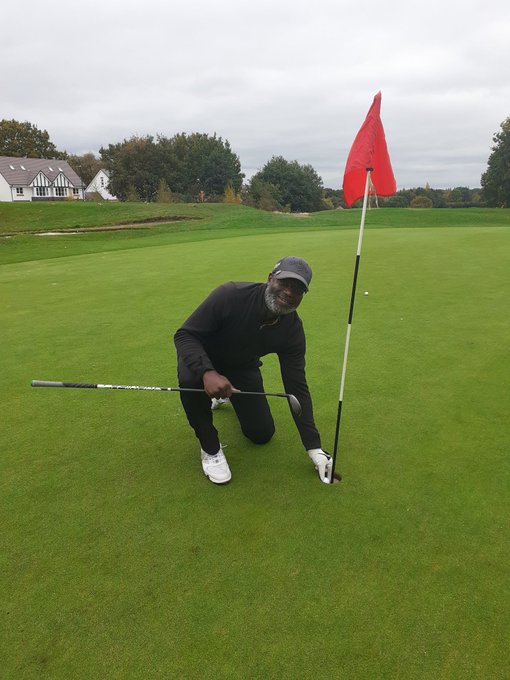 Also at Harborne – James (Jammo) O'Reilly waited a few years to shoot his first hole-in-one as a golfer, then in August (pictured) his dream was realised on the 168 yards seventh. Then guess what? Yes, Jammo didn't have to wait long for his second which came on the 124 yard third hole during a medal comp on Sunday Oct 18th.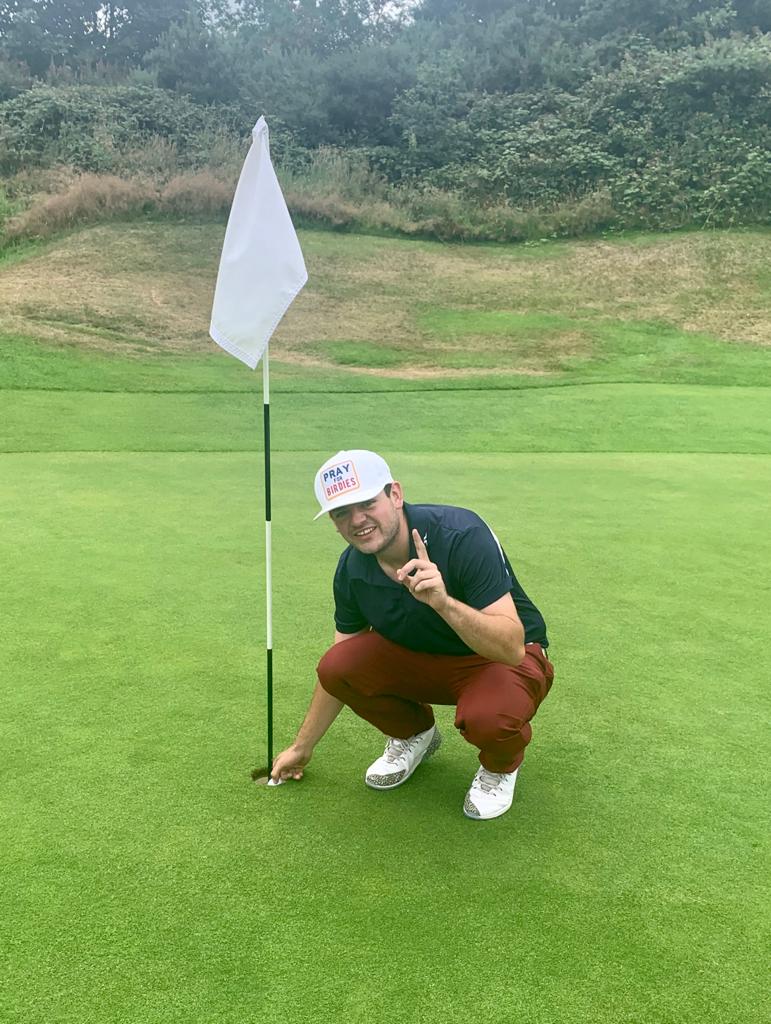 ---
A very impressive pitchmark here as well for Willesley Park lady member Rebecca Packington as she found the hole, presumably one hop and in on the 127 yard 10th hole last month.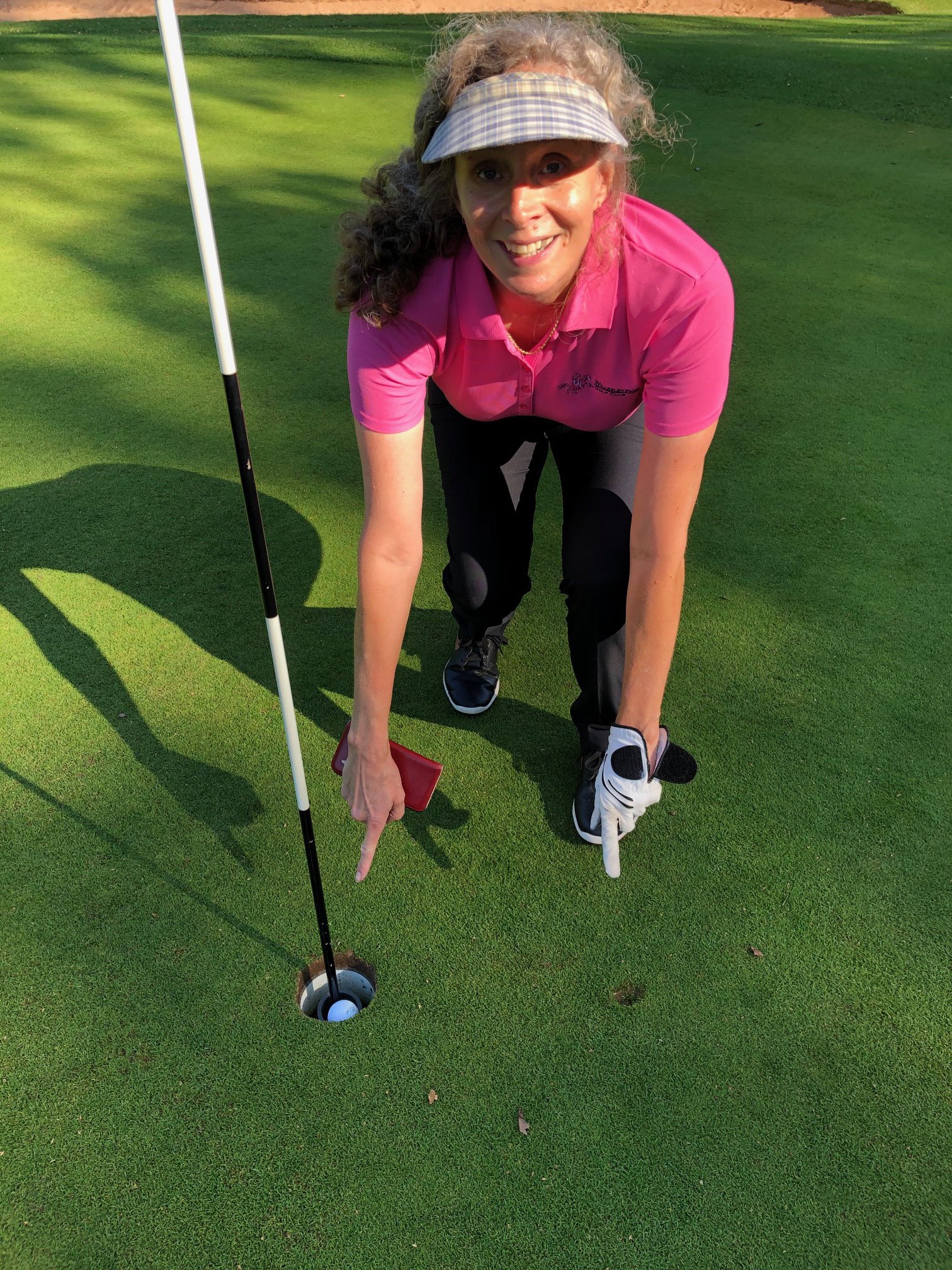 ---
Darnford Moors (Lichfield) golfer Mark Bryant has been playing more golf than ever since lockdown ended, and the extra activity happily resulted in his first ever hole-in-one. Mark aced the 188 yard 13th in October and although in his own admittance the rest of the round didn't quite live up to that feat……….who cares, he had a hole-in-one!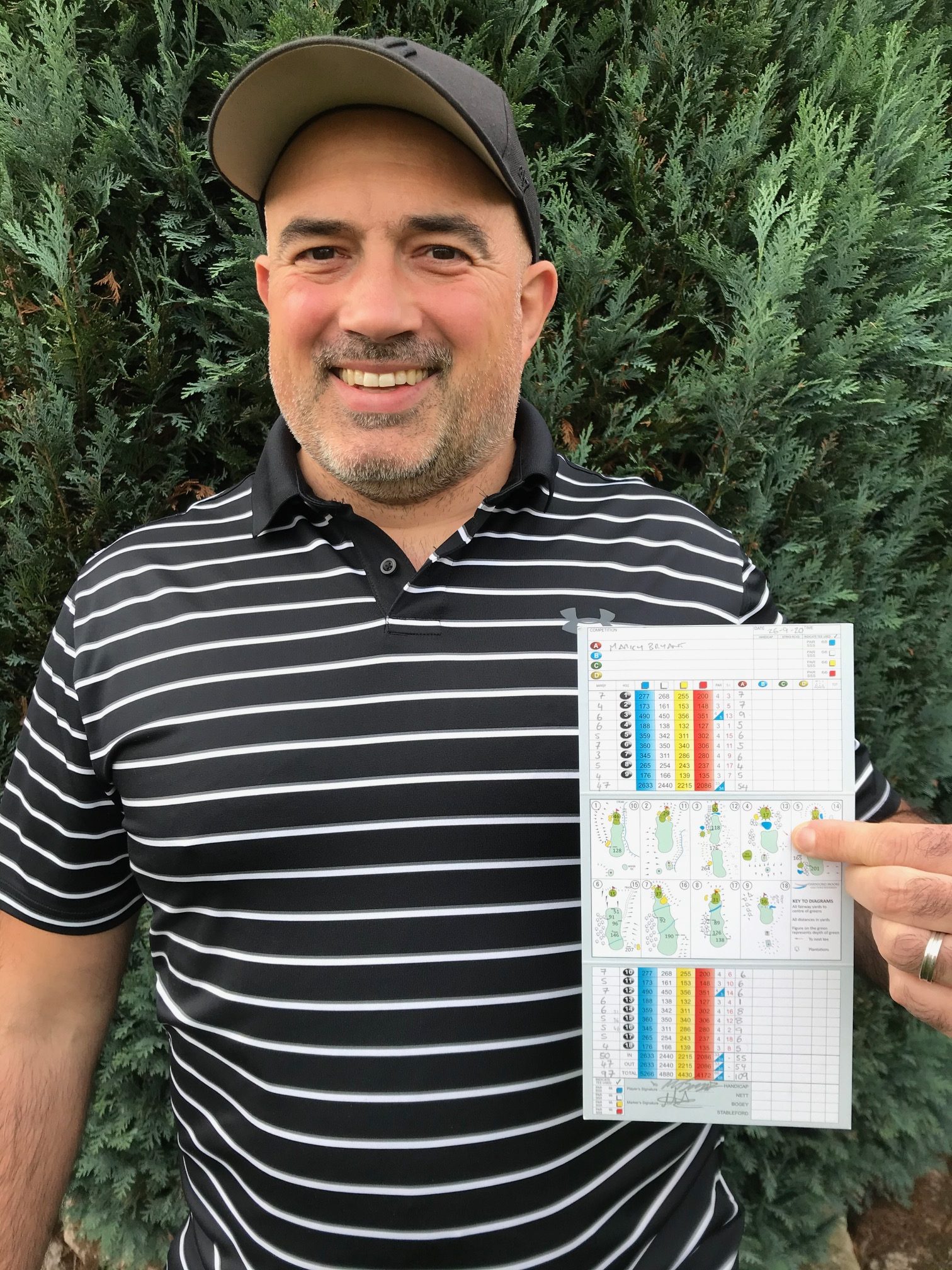 ---
CRAIG AT THE DOUBLE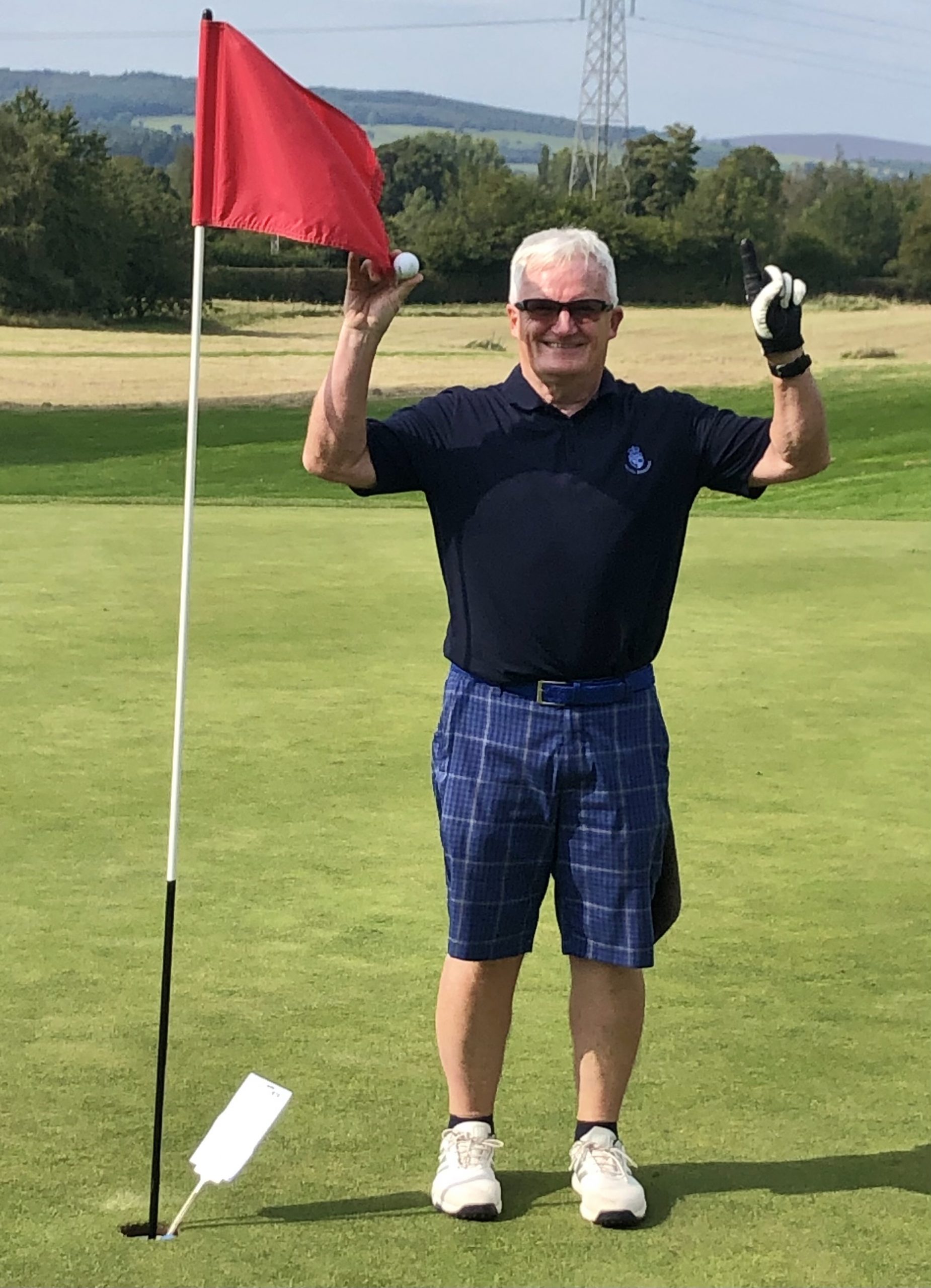 Craig Wilson is a Gaudet Luce GC (Droitwich) golfer who has enjoyed his summer and autumn of playing, highlighted by a pair of aces, home and away. His first came on Gaudet's 155 yard 10th hole back in June (top photo) and his latest one (below) was at Henlle Park GC, Shropshire on the 180 yard 12th in mid September.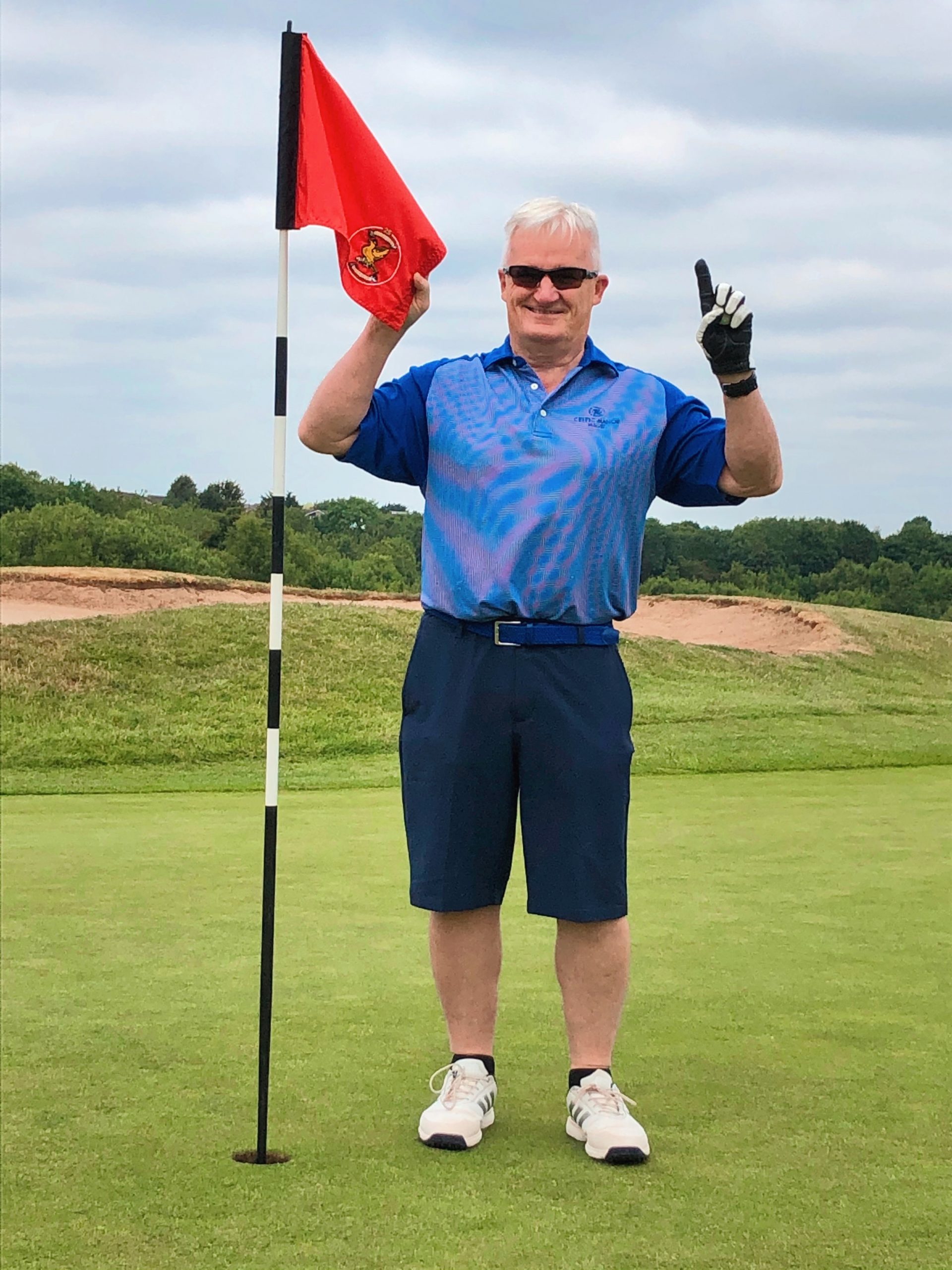 ---
FINALLY……..
Wet but elated – Matthew Downes, a +1 handicap Ingestre Park golfer pictured here on the  6th hole (170 yards to pin.) His 9 iron pitched on the green and dropped in the front edge.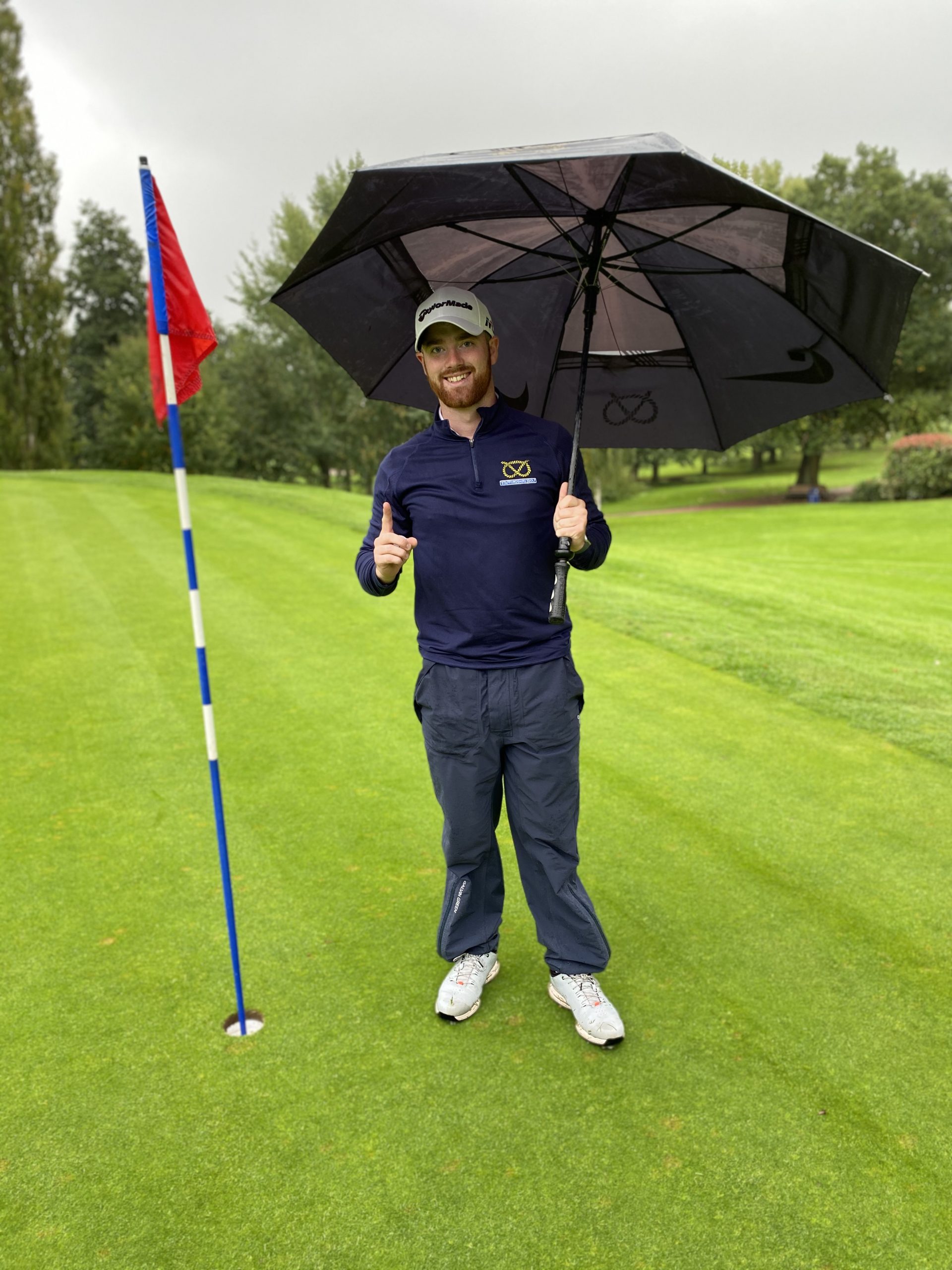 Get in touch
All of the above, and a few more too are in the draw to win some golf balls. If you manage one – take a photo by the hole side, and let us know about it via the usual channels #itsallabouttheace