Since issue 1 back in 2012, MG have always listed all the holes-in-ones we get to hear about from the Midlands golfers in our Pinboard section. Many great tales too we've come across too such as Neil and Dave below, a double celebration following an ace each playing for opposite sides during the same senior's team match at Oakmere GC in Notts last summer.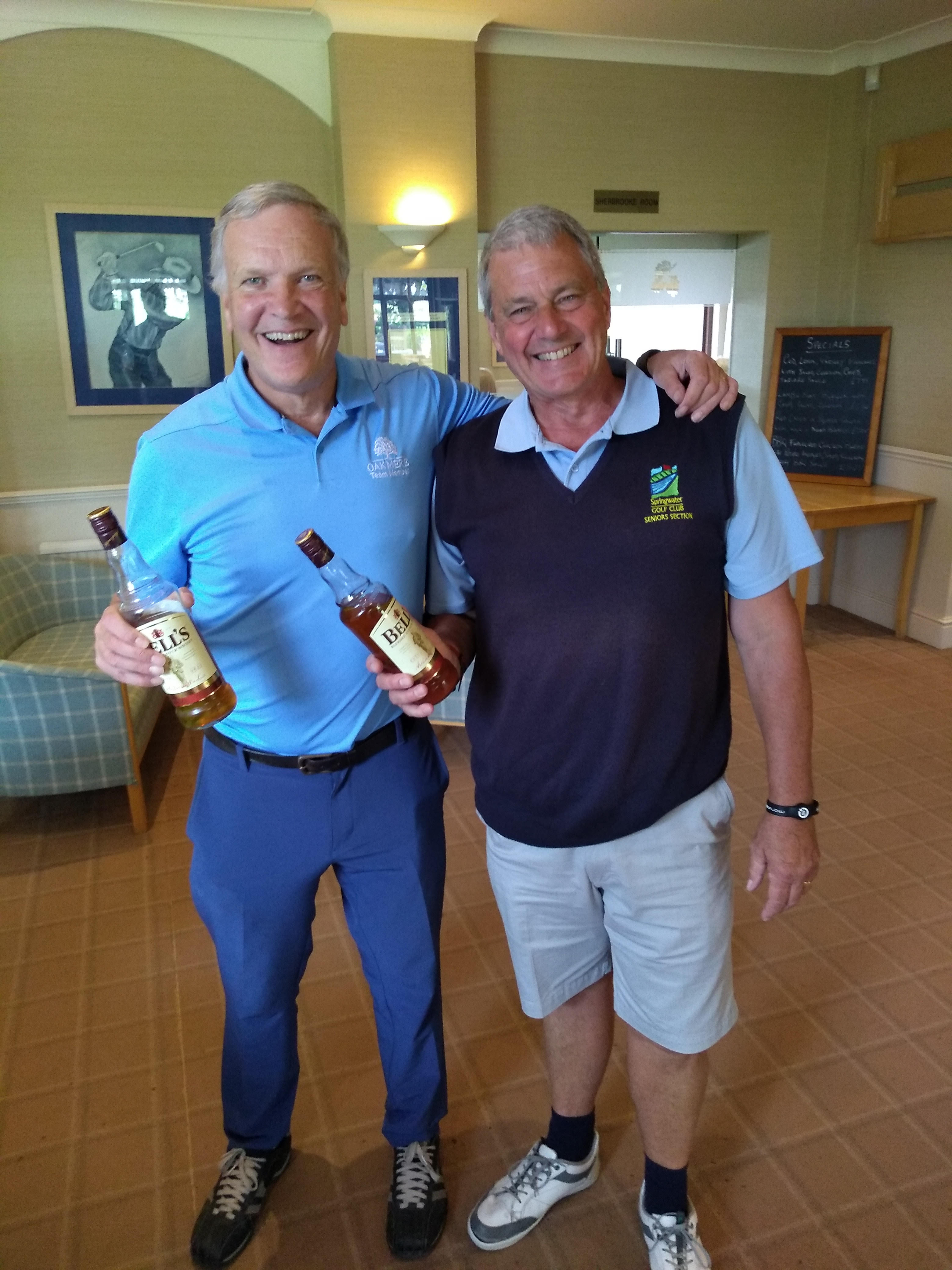 If you get a hole-in-one, take a photo, and send it to us. Dropping us a line on social media twitter.com/MidlandsGolfer is the best way but you can also email Phil on editor@midlandsgolfer.co.uk if you wish. We'll run a draw at the end of each month of the names of all of the golfers who have fired one and the first one out of hat will win some Bridgestone golf balls, but every ace we hear about will be included too.
In the mix 
Since lockdown there have been lots of aces in The Midlands, here are our August highlights.

A NICE SURPRISE FOR COLIN
"My name is Colin Wall (60) and I started playing golf last year, whilst on holiday in Canada and seemed to take to the game quite quickly, albeit not very well.  When I returned to the UK, I picked up a set of clubs and started to play at Darnford Moors Golf Club near Lichfield.  After having joined in June as lockdown was lifted, I started to play most weekdays to help gain more confidence in my strokes and on Thursday, July 29th on the 13th hole I achieved my hole in one. 
It's a Par 3, 188 yards and my partner on the round was Mark Pearn.
I took a six iron and didn't see the ball go in the hole myself, but Mark said…. "I don't want to excite you Colin, but I think it's gone in….  It bounced and disappeared… I think it's gone in", he seemed more excited than me.
When we got to the hole, there it was, the ball sitting in the hole with a smile on its face; and that's when I got excited.  My first hole in one and not long after I was awarded my first CONGU handicap of 28, going to work hard to bring that down."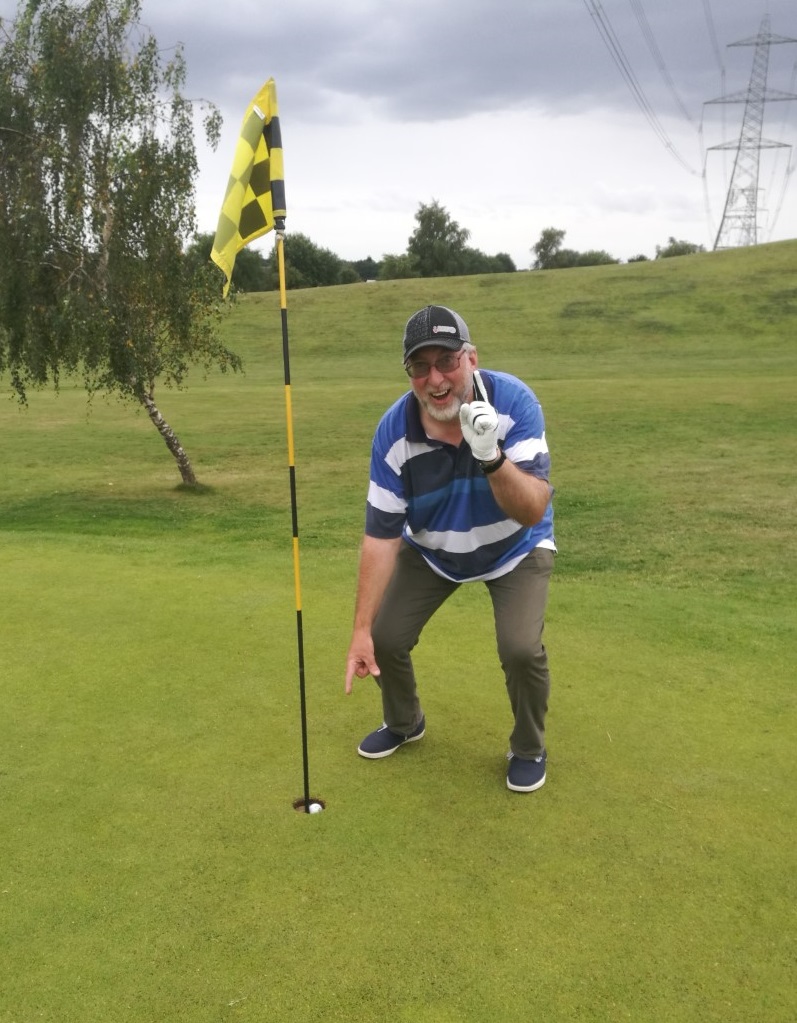 Two talented Notts youngsters shot holes-in-ones within two weeks of each other last month playing on their home courses. First up was 15 year old Ralfie Farnsworth who is a Coxmoor GC member along with his dad Jamie. On July 17th, Ralfie aced the 136 yard 7th hole at the club, his first ever hole-in-one.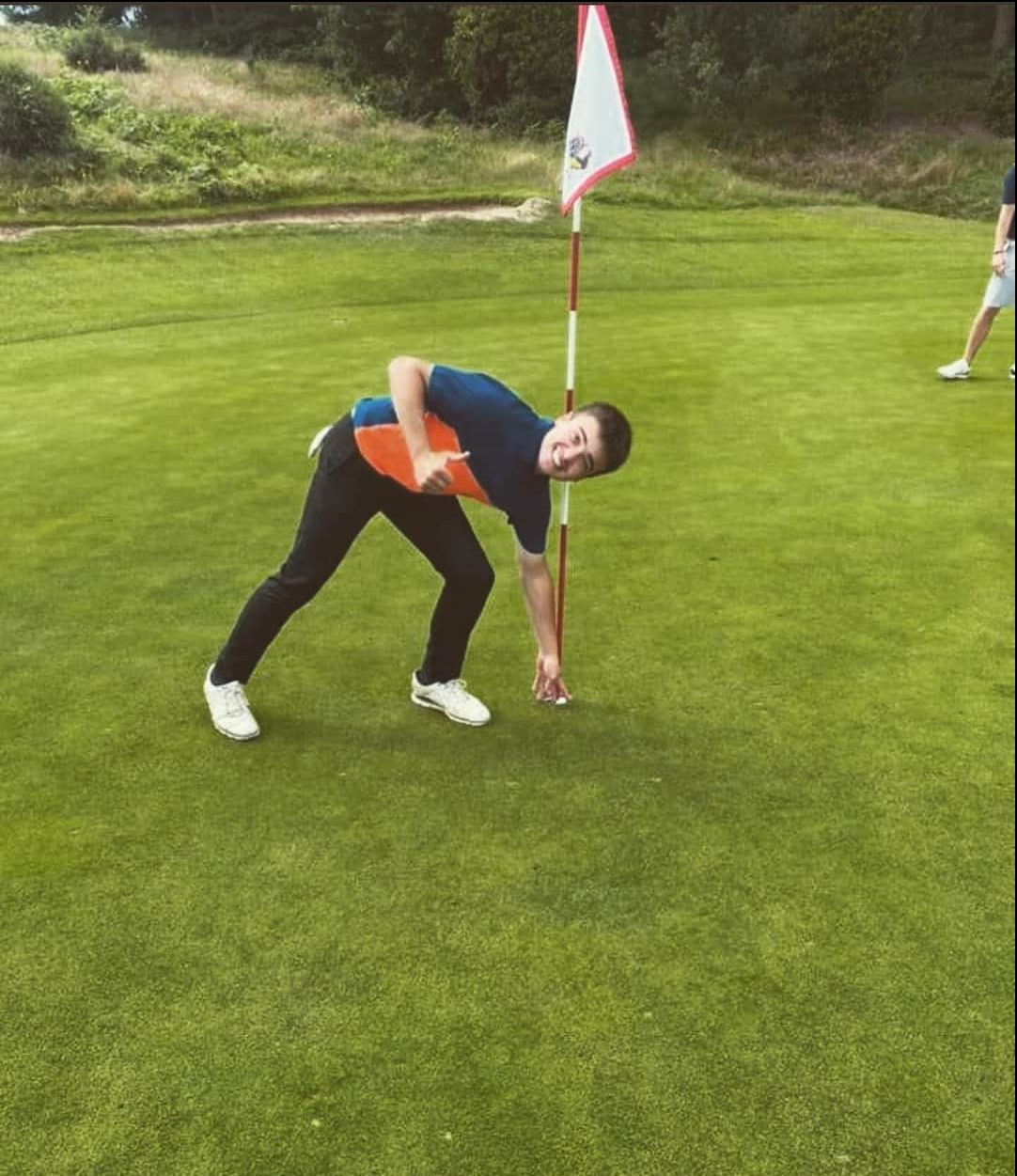 On July 30th Liam Meaden, a junior member at The Nottinghamshire managed one too at the signature 10th hole on the Signature Course playing in a junior comp.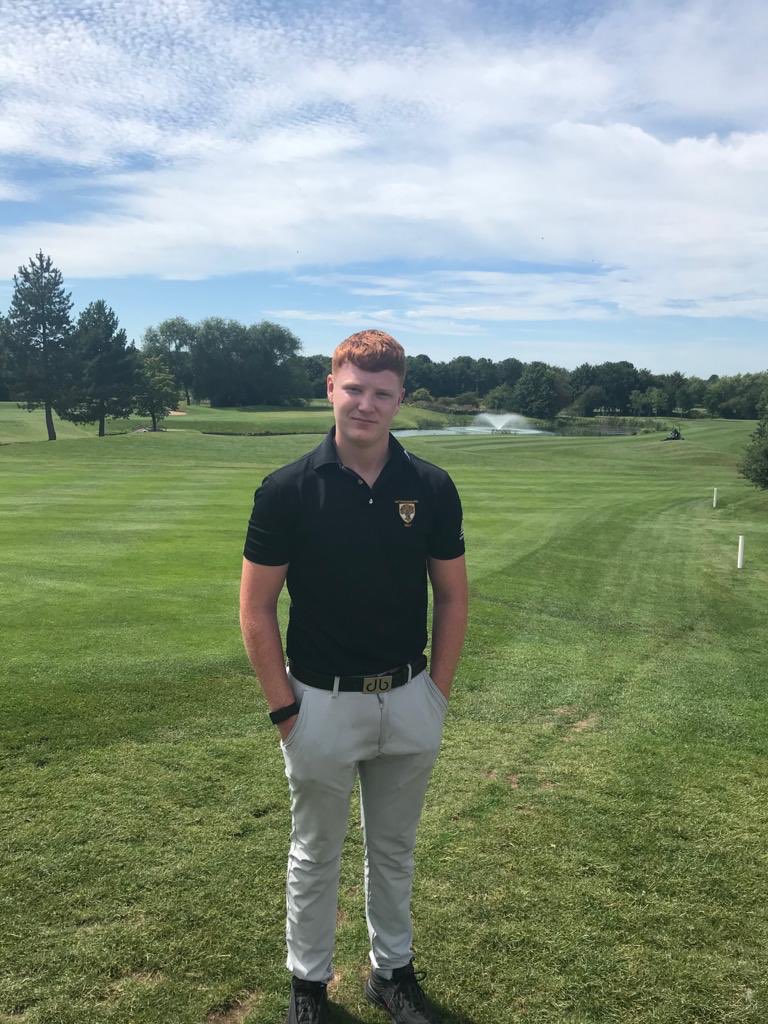 Hole-in-One tales – Kate Smith – Sandwell Park GC junior member
"My hole in one on the par three 8th at Bloxwich golf course. The hole was playing 137 wind into, so I reached for my 7 iron, I struck it lovely and it followed the line of the flag the whole way. It landed one yard onto the green and rolled in dead pace. The hole is actually stroke index 4 so I had a shot as well, meaning it was worth 5 points, it's been a while since I had a 5 point hole!"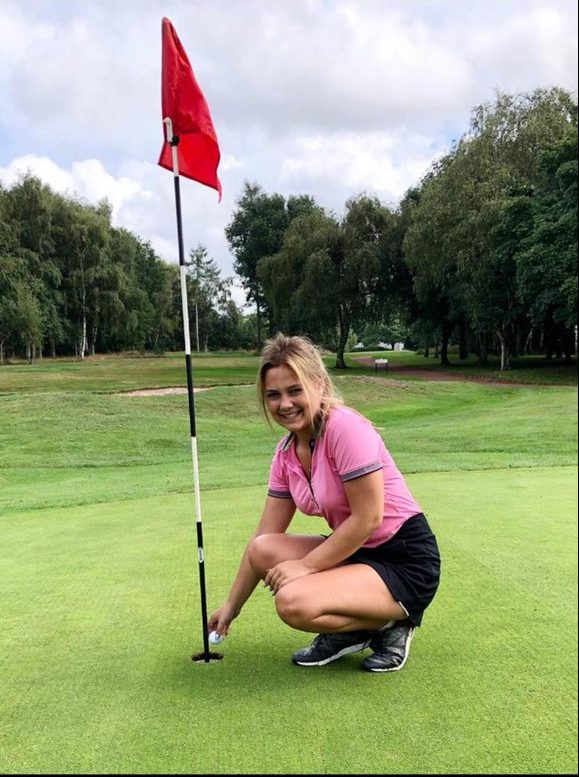 A trio of Willesley Park golfers shot an ace each on the SAME DAY at the club on Monday August 3rd. Left is Jake Conkay on the 4th, top right is Brian Cresswell (6th) and bottom right, Martin Herd after his hole in one on the 10th.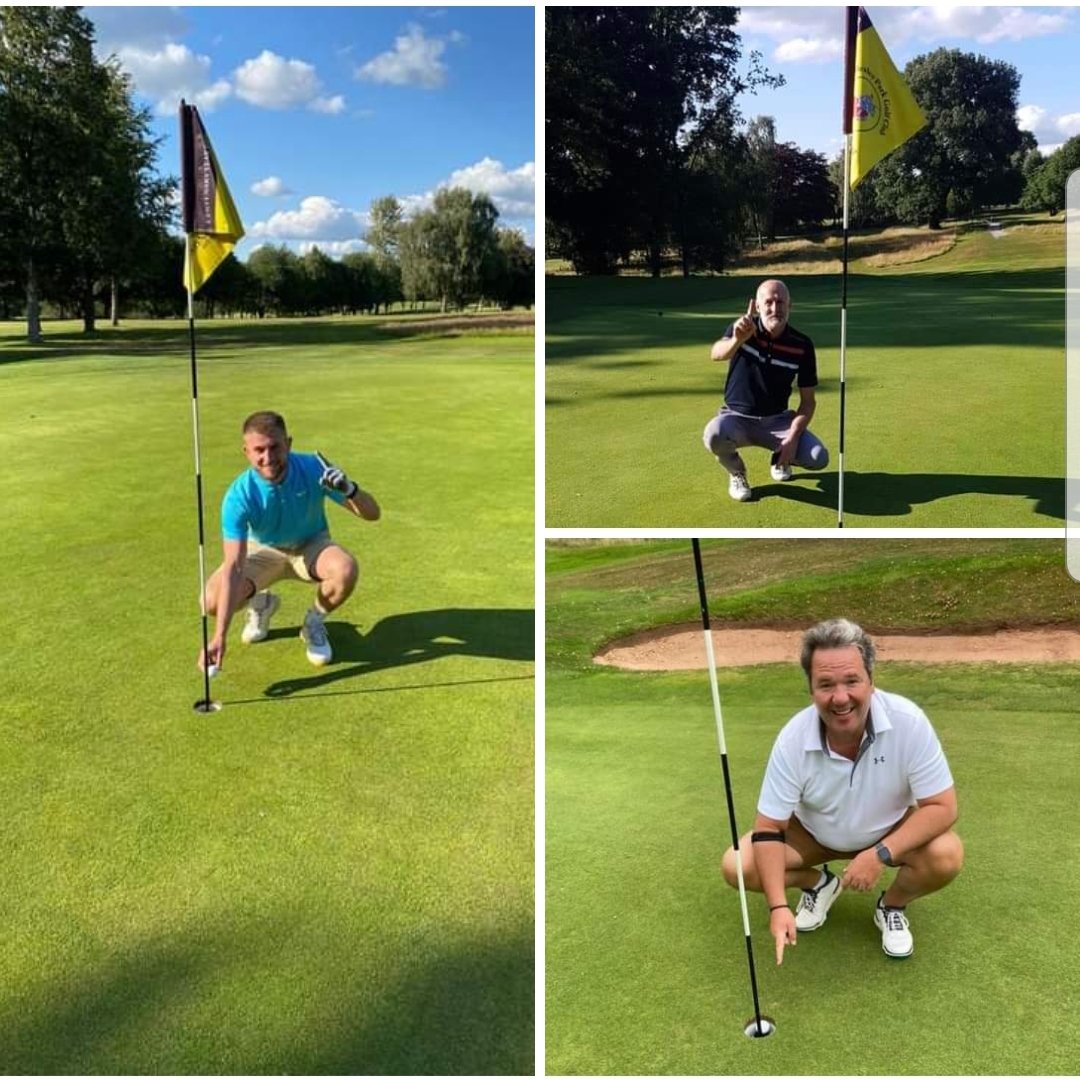 Holes in ones aren't just confined to golf courses anymore. The advent of TopTracer and related range technology has added a new dimension. Sam Akers, pictured here got himself one at Charnwood Golf Complex in August, in doing so he won the monthly nearest the pin competition too and a nice new TM SIM Max Fairway Wood to go with it.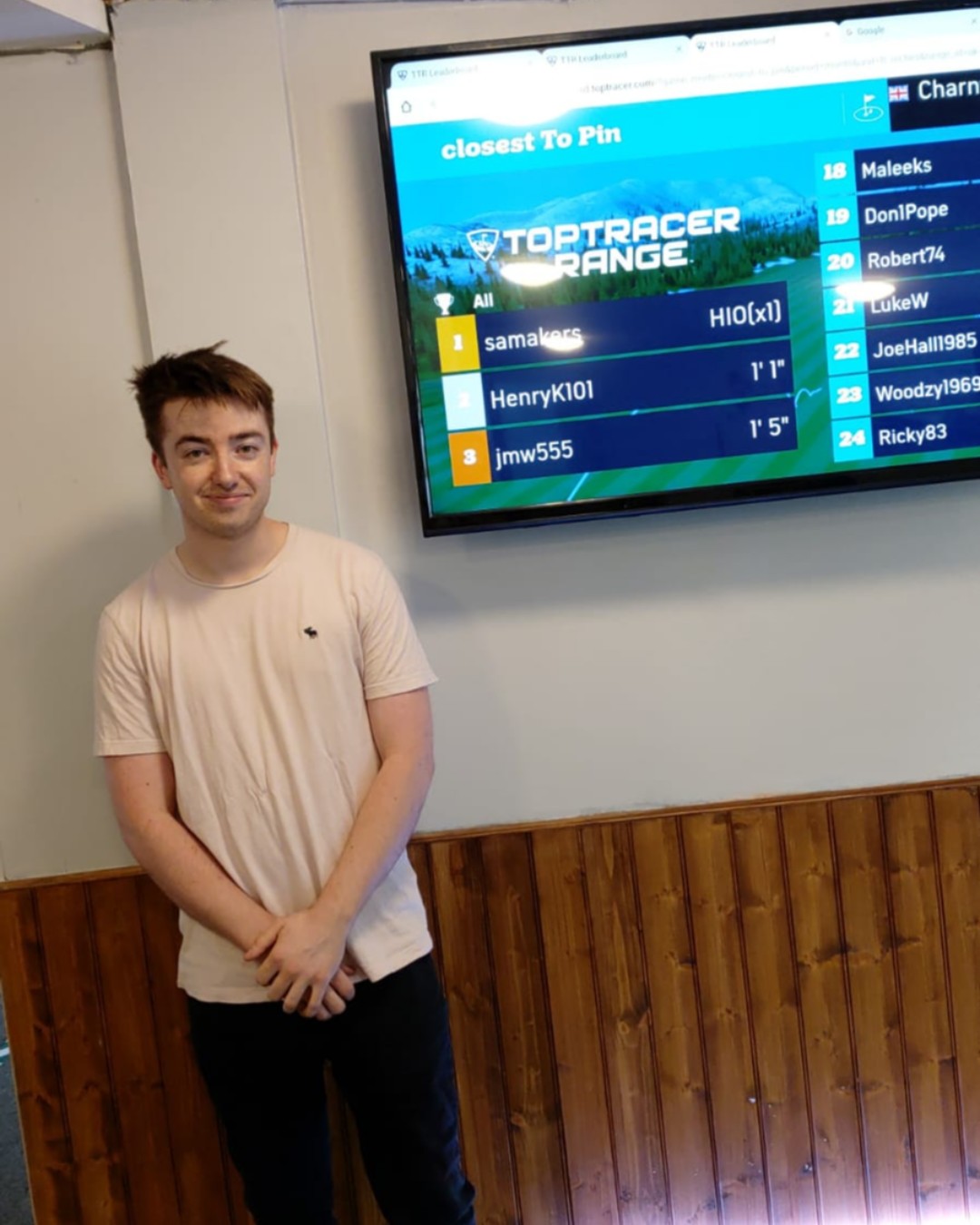 Get in touch
All of the above, and a few more too are in the draw to win some golf balls. If you manage one – take a photo by the hole side, and let us know about it via the usual channels #itsallabouttheace