Since issue 1 back in 2012, MG have always listed all the holes-in-ones we get to hear about from the Midlands golfers in our Pinboard section. Many great tales too we've come across.
With the kind support of a local business called Bespoke Sport Framing, we have extended the coverage to a full section in the magazine and a full website page right here too, devoted to golf's most special achievement.
Even better than that, Bespoke Sport Framing are offering a special monthly prize to one lucky reader who gets an ace and takes a picture of the feat and sends it in to us. Or ones we find on social media, we're good at that.
The monthly winner will receive a lovely memento of their hole-in-one like this, our August winner, Kings Norton GC golfer Steve Turell. If you can provide a scorecard as well as Steve did, it'll make it look even better.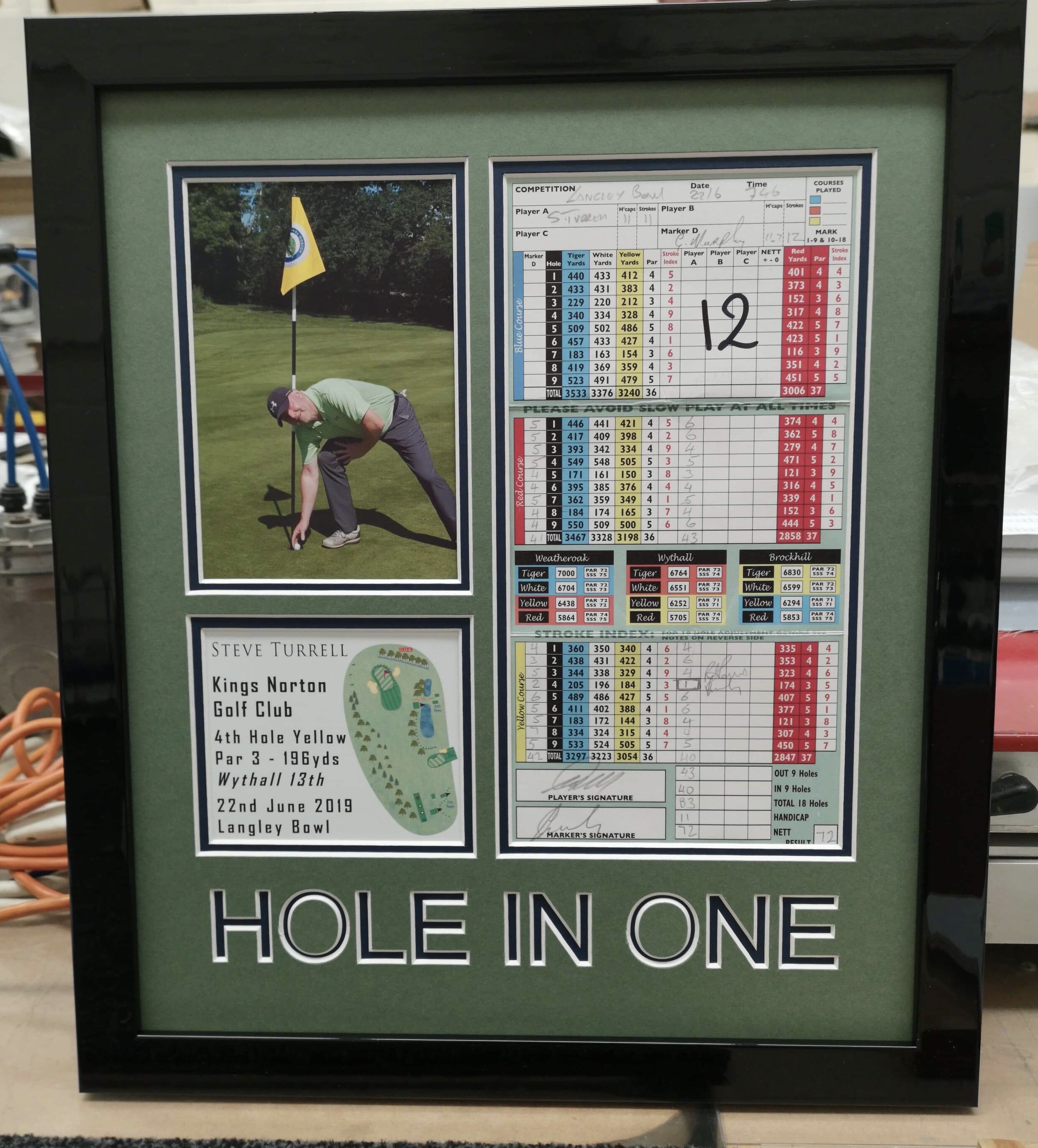 If you get a hole-in-one, take a photo, and send it to us. Dropping us a line on social media @MidlandsGolfer is the best way but you can also email Phil on editor@midlandsgolfer.co.uk if you wish. We'll run a draw at the end of each month to find a winner, but every ace we hear about will be included too.
Bespoke Sport Framing are based in Cannock, Staffs and produce frames for all types of sporting memorabilia – they are also producing some special creations this year for the talented kids on the Robert Rock Junior Golf Tour. Follow them on Twitter and Facebook @spfruk . To find out more give them a call on 01543 898336 and speak to Scott.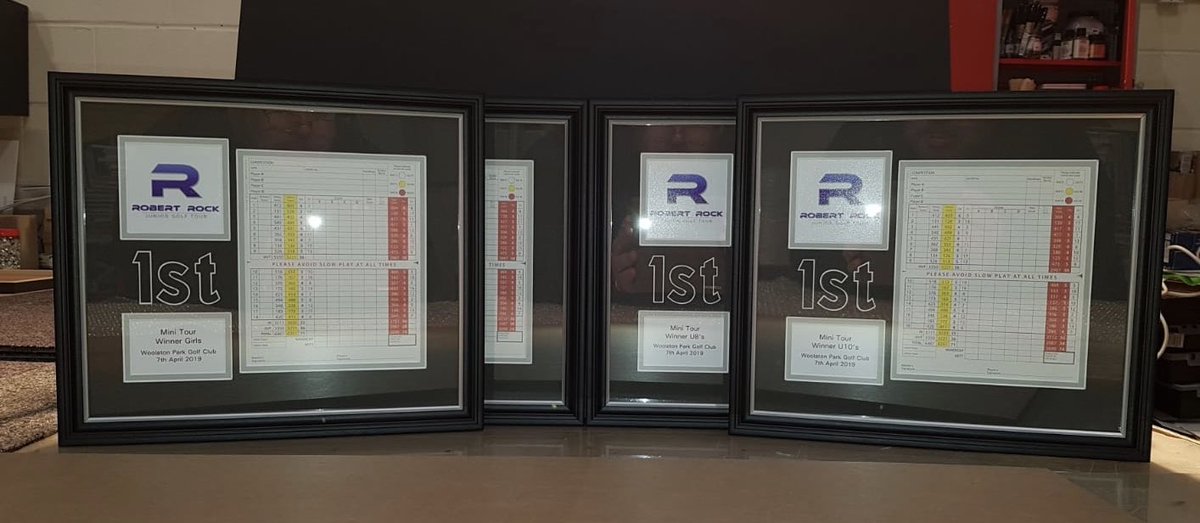 If you're not quite lucky enough to be one of our prize winners, Bespoke Sport Framing will be happy to put together a special frame for your ace. Prices start from just £25 which includes postage and packing.
In the mix 
Some of our latest hole in one contenders to win a frame at the end of October.
Rocke stars with Kington albatross
The rare golfing bird is the ultimate achievement in golf, even more so when it also coincides with a hole in one. Kington GC's 18th is not only one of the most picturesque closing holes in Midlands golf, it can also yield the odd ace, which at 279 yards par 4 also makes it an albatross of course.
Local golfer Dan Rocke chose this special location to play host to his first ever hole-in-one on September 25th, the second one we've heard about this year. What a place to do it too.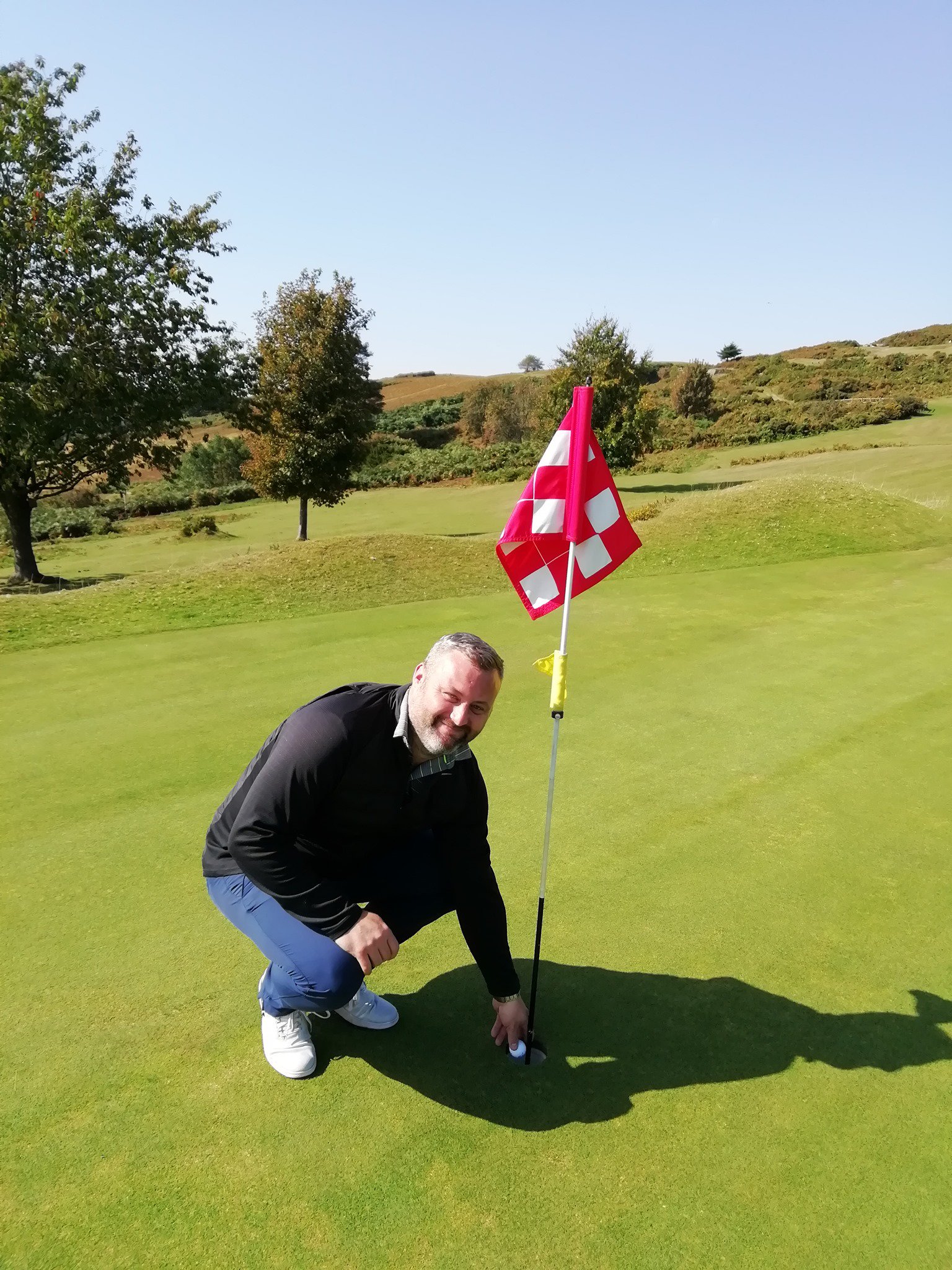 Hole-in-One presenter gets his own
Pictured on the right below is Matt Slater from John German estate agents presenting Simon Hollis (Uttoxeter GC member), with a bottle of champagne to help him celebrate his memorable feat, a hole in one on the 12th 'signature' hole at Uttoxeter Golf Club, whilst playing in the Senior's Open on 4th September, a shot that won Simon £5000!
Incredibly Matt played golf after the presentation and carded his first ever hole in one on the par 3, fourth!!!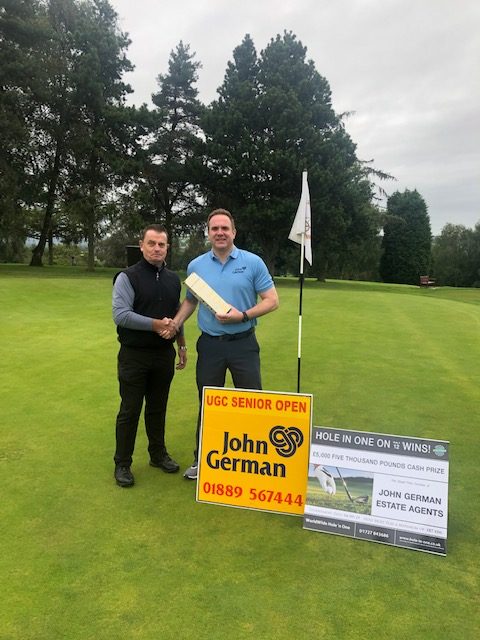 ---
A 'Million to One' event at Whittington Heath!
On Thursday 3rd October, in the same round and fourball at Whittington Heath GC, member Richard Harborne (bottom pic) had a hole in one at the 172 yard 4th hole, and member Trevor Boston (top) holed out from the tee at the 184 yard 7th.
The odds against a hole in one by a single player are 12,500 to 1, but the odds against two players achieving a hole in one in the same round of golf are 1.3 million to 1, so this was truly a 'million to one' achievement.
As far as records go back at this long established club, this is the first time two players have achieved a hole in one in the same round at Whittington Heath.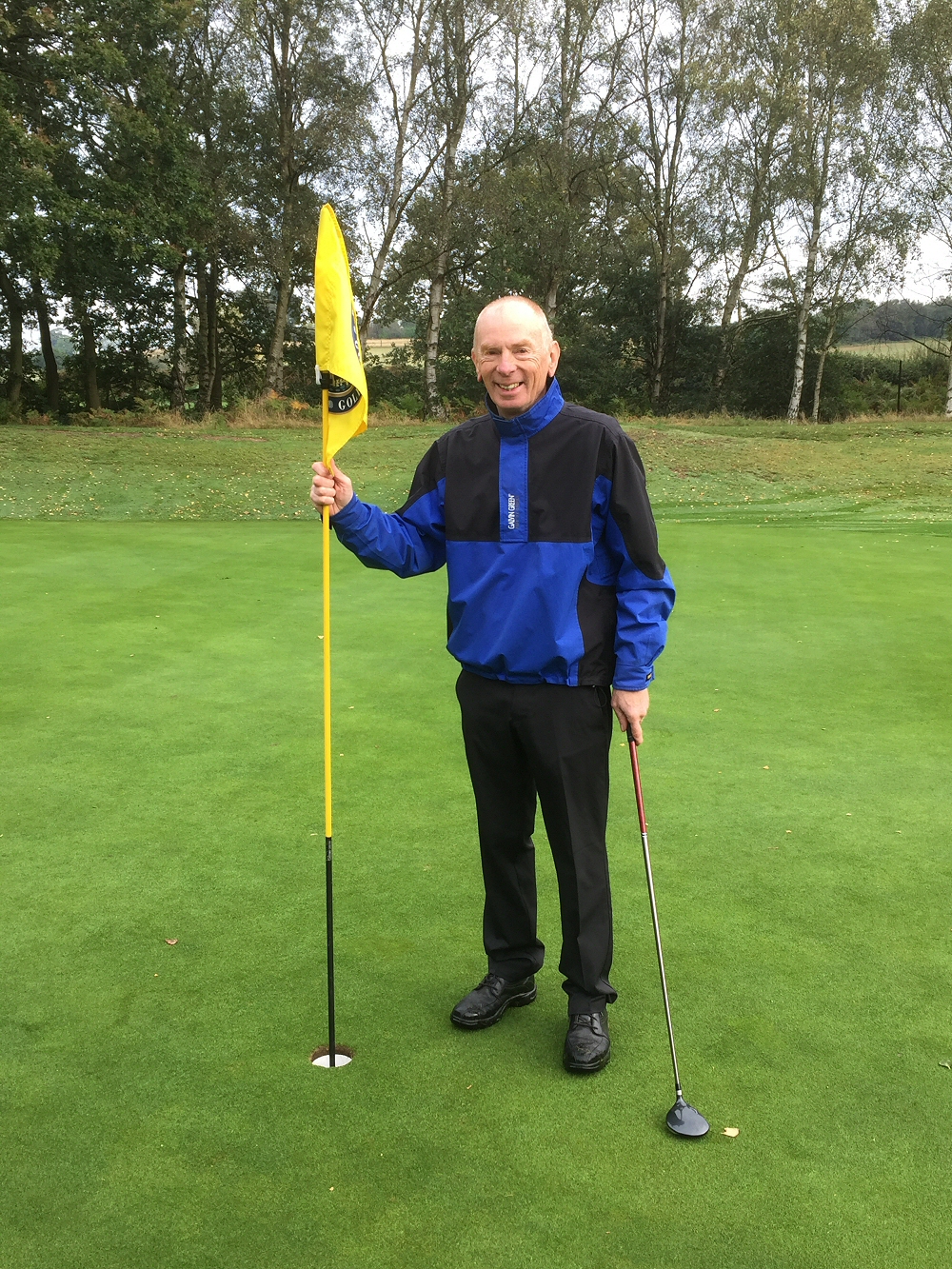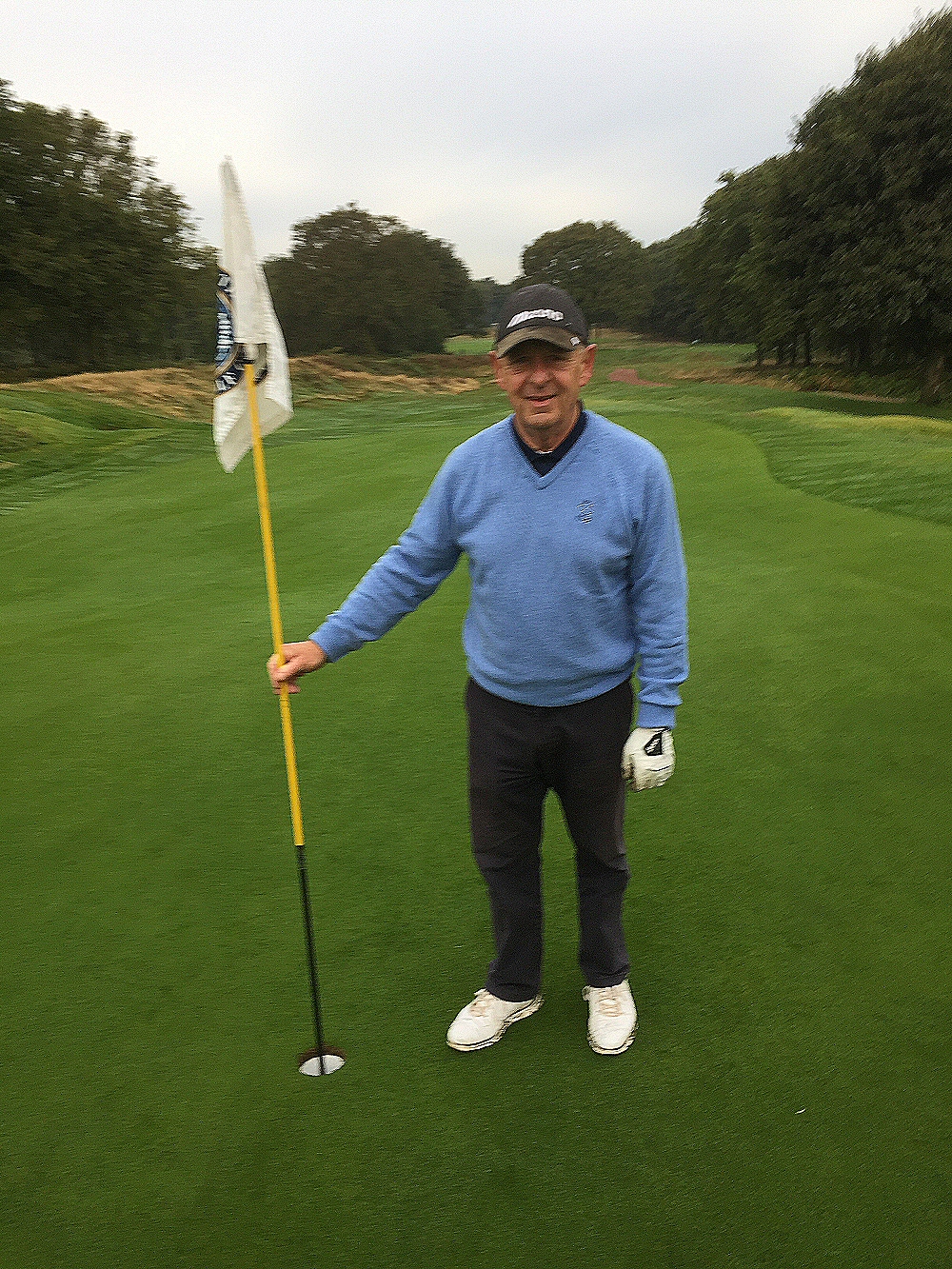 Finally, take a look at this, the rarest of rare birds – how a Hilltop GC member on a golf break shot the hole-in-one of his lifetime on a special par four hole.
Get in touch
All of the above, and a few more too are in the draw to win a frame at the end of July, we'll publish the winner in the August issue and on this page too. If you manage one – take a photo by the hole side, keep the scorecard if it's a scoring round and let us know about it via the usual channels #itsallabouttheace