Since issue 1 back in 2012, MG have always listed all the holes-in-ones we get to hear about from the Midlands golfers in our Pinboard section. Many great tales too we've come across.
With the kind support of a local business called Bespoke Sport Framing, we have extended the coverage to a full section in the magazine and a full website page right here too, devoted to golf's most special achievement.
Even better than that, Bespoke Sport Framing are offering a special monthly prize to one lucky reader who gets an ace and takes a picture of the feat and sends it in to us. Or ones we find on social media, we're good at that.
The monthly winner will receive a lovely memento of their hole-in-one like this, our June winner, Beau Desert GC junior Louis Cope. If you can provide a scorecard as well as Louis did, it'll make it look even better.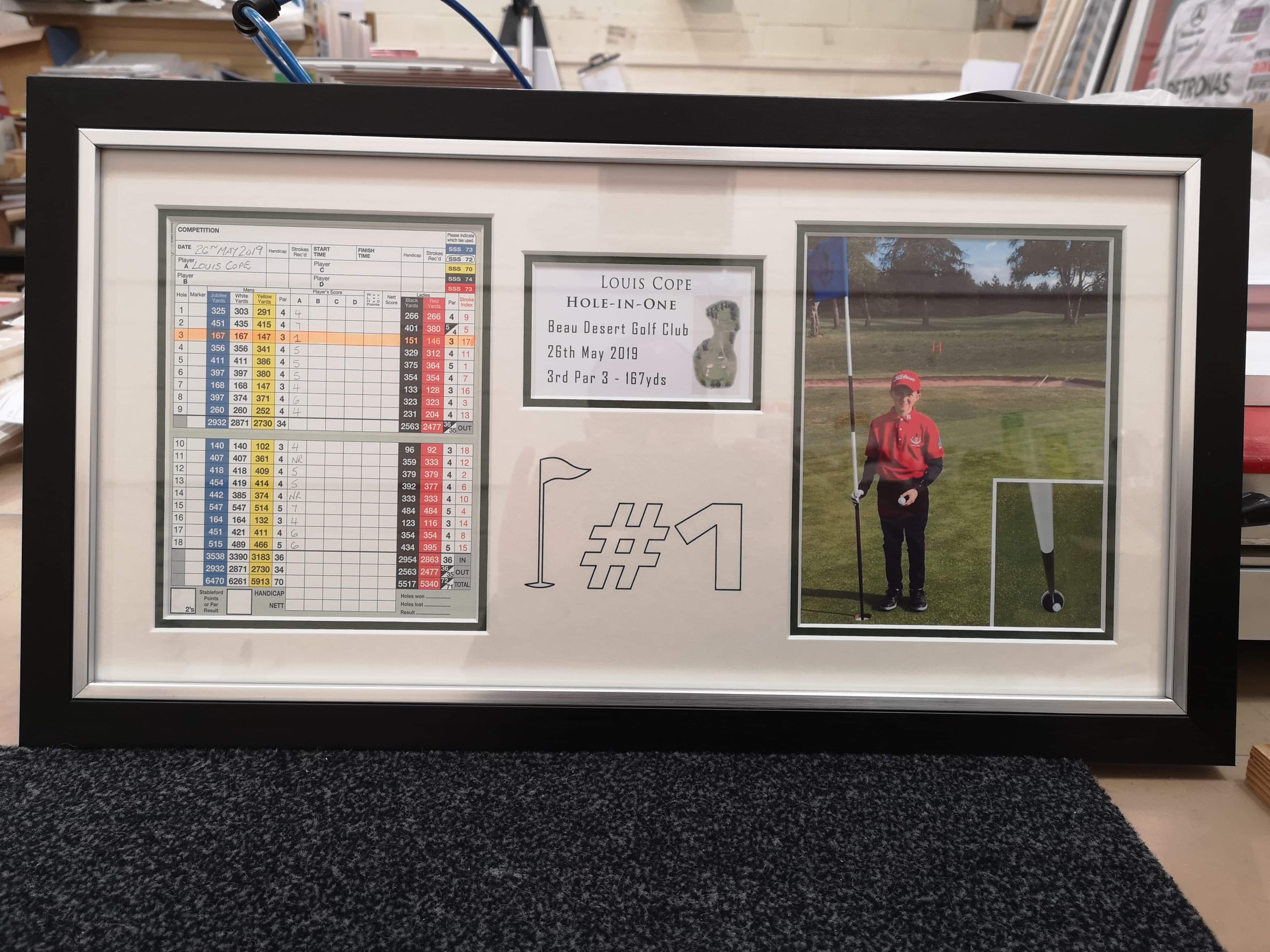 If you get a hole-in-one, take a photo, and send it to us. Dropping us a line on social media @MidlandsGolfer is the best way but you can also email Phil on editor@midlandsgolfer.co.uk if you wish. We'll run a draw at the end of each month to find a winner, but every ace we hear about will be included too.
Bespoke Sport Framing are based in Cannock, Staffs and produce frames for all types of sporting memorabilia – they are also producing some special creations this year for the talented kids on the Robert Rock Junior Golf Tour. Follow them on Twitter and Facebook @spfruk . To find out more give them a call on 01543 898336 and speak to Scott.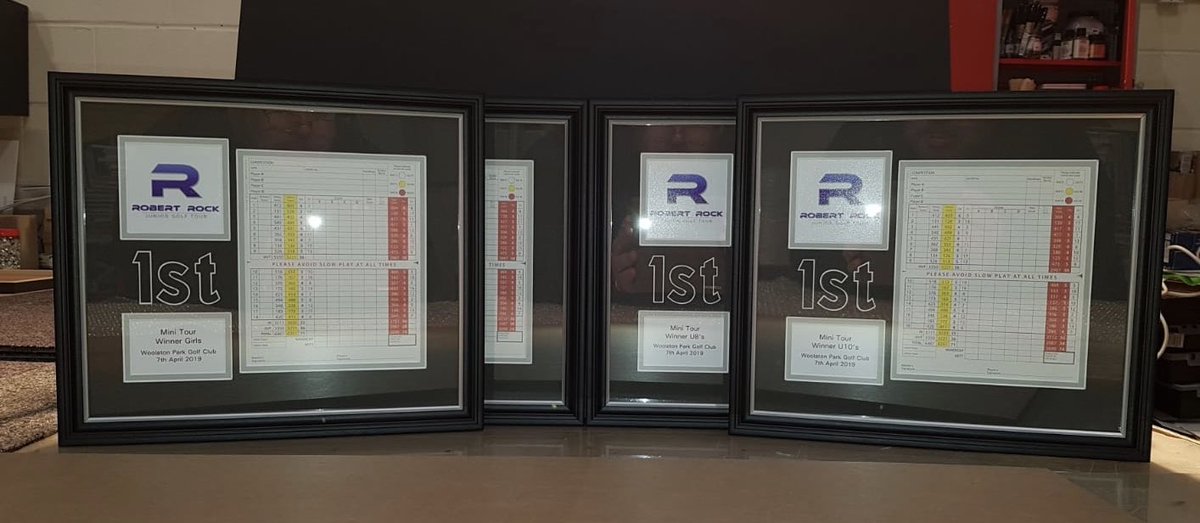 If you're not quite lucky enough to be one of our prize winners, Bespoke Sport Framing will be happy to put together a special frame for your ace. Prices start from just £25 which includes postage and packing.
In the mix 
Some of our latest hole in one contenders to win a frame at the end of July.
Mandy's Trentham GC ladies exchange day to Robin Hood GC was a big success last month with 33 girls travelling south with an equal amount of their ladies enjoying our course in Staffordshire.
Our great friend Deb Pursell had a day to remember at Robin Hood with a hole in one on their signature 16th hole. What celebrations we enjoyed and ironically after Deb has just returned to golf after eye surgery to correct her vision. "I can recommend that surgeon" (Mandy)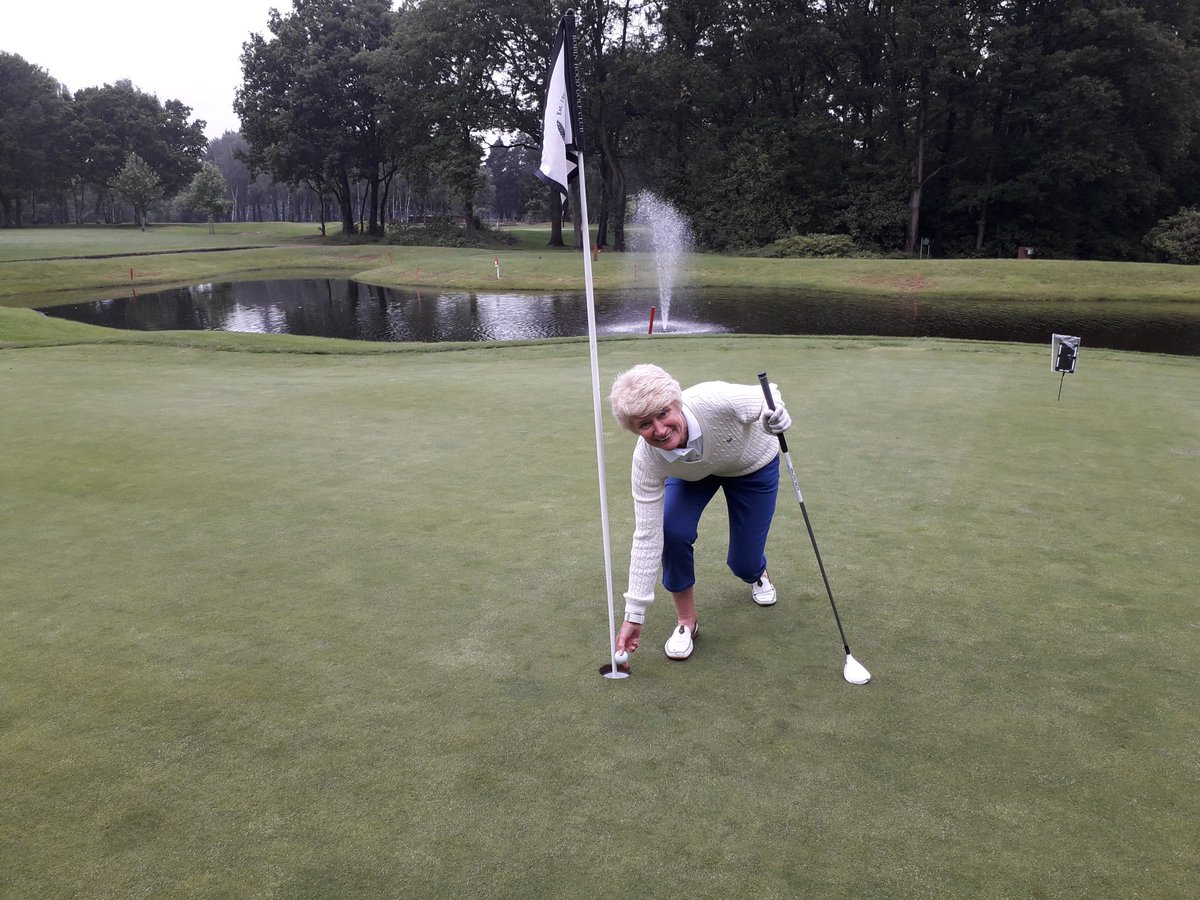 Rose Hill GC lady member Karen Gillman managed her first ever hole-in-one on the 127 yard 4th hole at Lickey Hills on June 17th.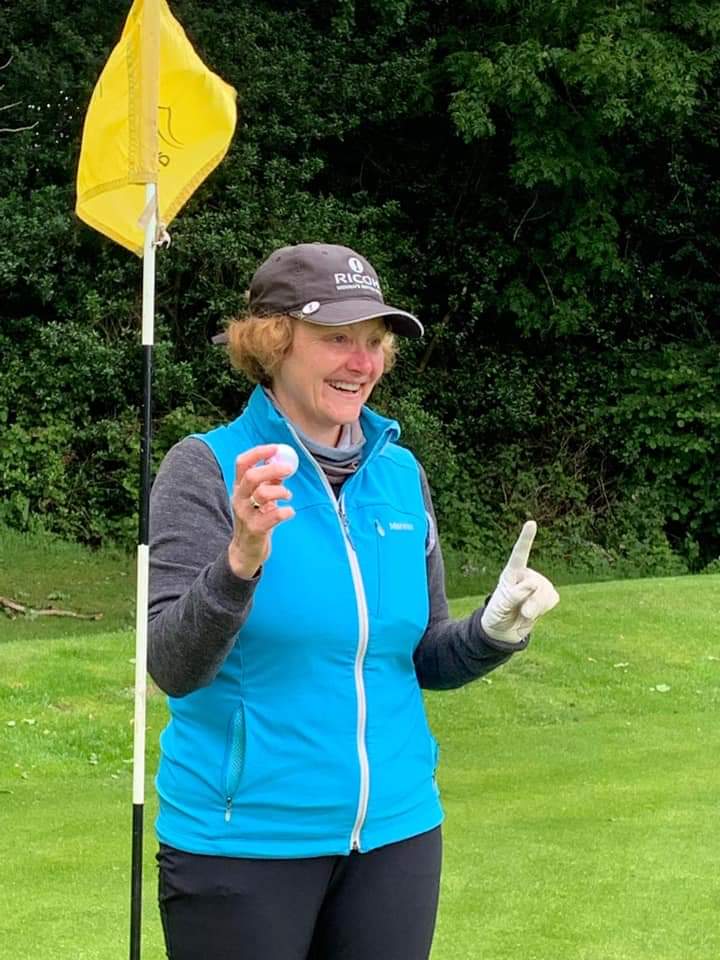 "I am pleased (and proud) to advise having a hole In one on the 9th, 107 yards at The Grove Golf & Bowl in Leominster at approx 12 (high noon) on Tuesday 4th June, playing with The Grove Tuesday golf group, witnessed by Anthony Ellis & Tony Armstrong. I didn't see it myself as I looked up after hitting the ball. I thought to myself "Nice hit Johnboy, that will make the green" – and then went to look for my tee peg, it was only when my retired vicar playing partner shouted, "The b*****d has gone in!" that I realised what had happened."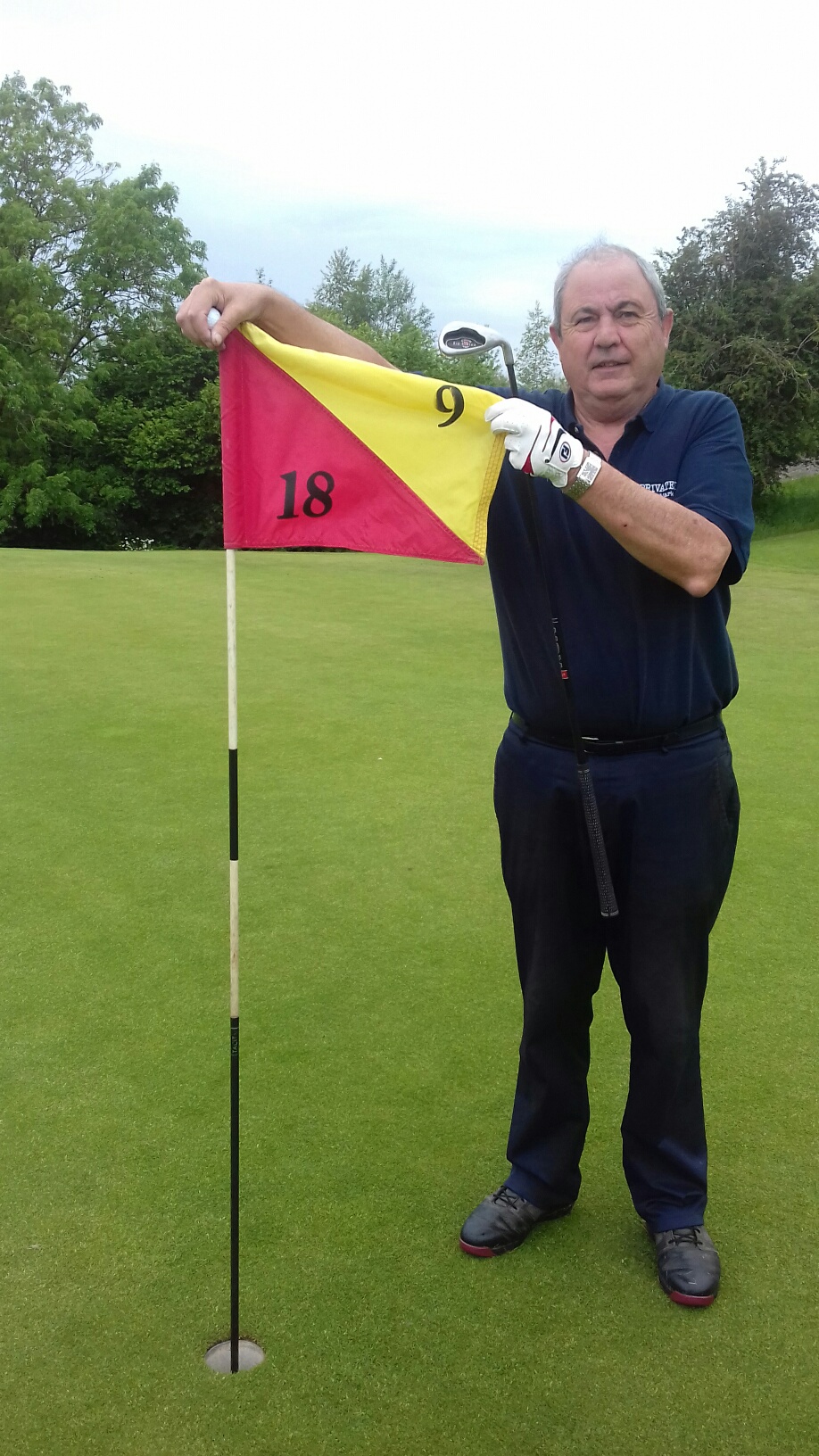 John Bloomfield – Grove Golf & Bowl
Get in touch
All of the above, and a few more too are in the draw to win a frame at the end of July, we'll publish the winner in the August issue and on this page too. If you manage one – take a photo by the hole side, keep the scorecard if it's a scoring round and let us know about it via the usual channels #itsallabouttheace