Since issue 1 back in 2012, MG have always listed all the holes-in-ones we get to hear about from the Midlands golfers in our Pinboard section. Many great tales too we've come across too such as Neil and Dave below, a double celebration following an ace each playing for opposite sides during the same senior's team match at Oakmere GC in Notts last summer.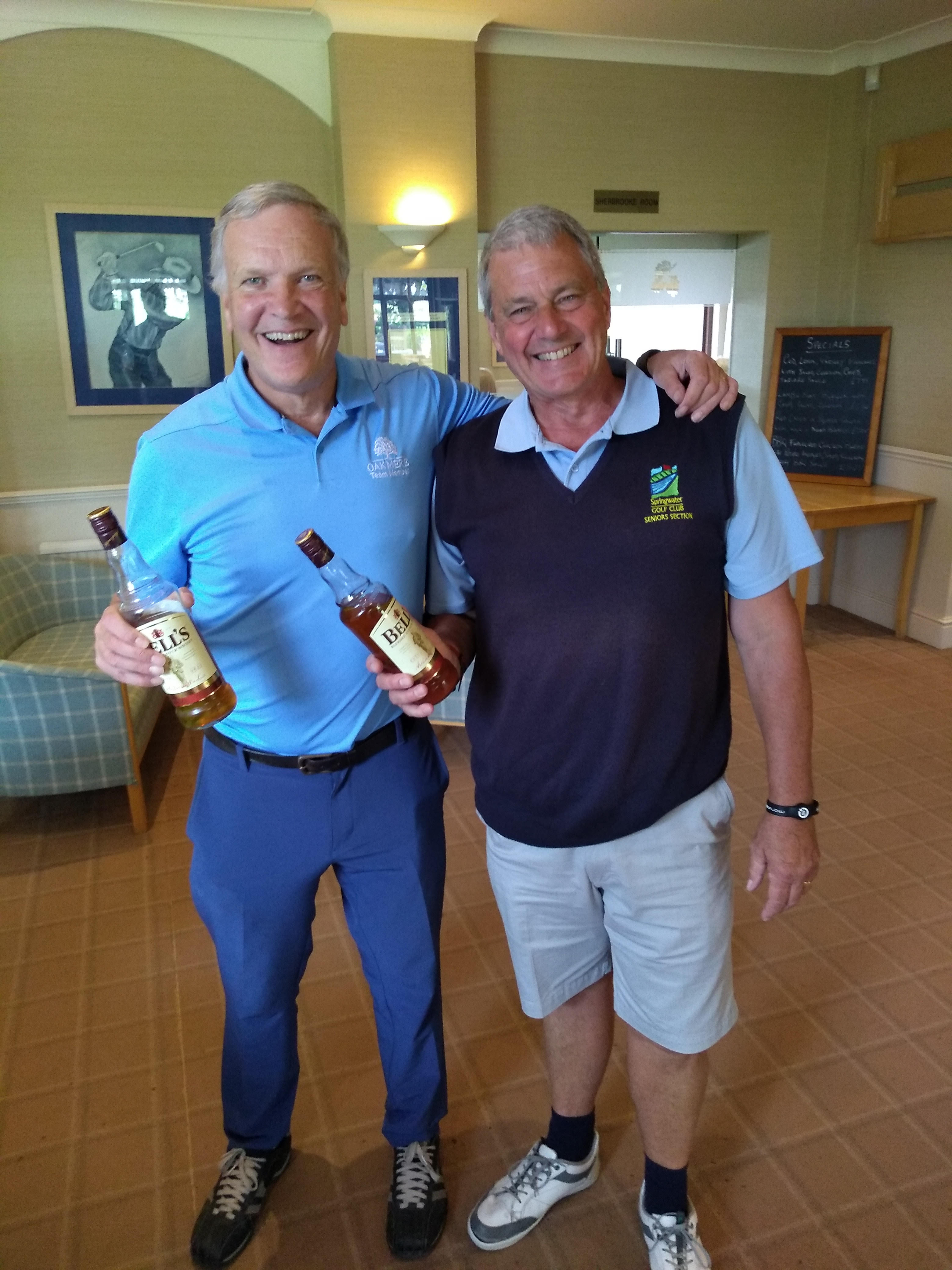 If you get a hole-in-one, take a photo, and send it to us. Dropping us a line on social media twitter.com/MidlandsGolfer is the best way but you can also email Phil on editor@midlandsgolfer.co.uk if you wish. We'll run a draw at the end of each month of the names of all of the golfers who have fired one and the first one out of hat will win some Bridgestone golf balls, but every ace we hear about will be included too.
In the mix 
Since lockdown there have been quite a few aces in The Midlands, here are our July highlights.

He waited 30 years, and then two came along in 10 days!
60 year old John Newsome started playing golf as an 11 year old in Sussex, quickly becoming a force to be reckoned with playing off plus 3 for the County as a regular team member before becoming Sussex County Captain in 2008.  During his playing career there, he had the pleasure to play against Justin Rose and Paul Casey when they were youngsters and England internationals Richard Bland and Matt Blackie too.  His first hole in one came when he was 13 shortly followed by two more when he was at his first club Mannings Heath.
After moving to Shropshire to start his own Cricket manufacturing business he joined Ludlow Golf Club where he has been an active member for the past four years.  Playing off a handicap of 3 he has also played for Shropshire and Herefordshire Seniors for the past two years.
After nearly 30 years without a hole in one, two came along within 10 days at Ludlow – the first one on the 165 yard par 3 thirteenth hole where he hit a 6 iron.  He said "I hit it perfectly in a strong left to right wind as it slid in from the left towards the flag and my partner Eddie Rowland said he thought it had hit the flag. As I walked to the green I thought it had gone long into the rough so started looking but glancing back I saw my ball resting against the flag half way down the hole and screamed it's gone in!!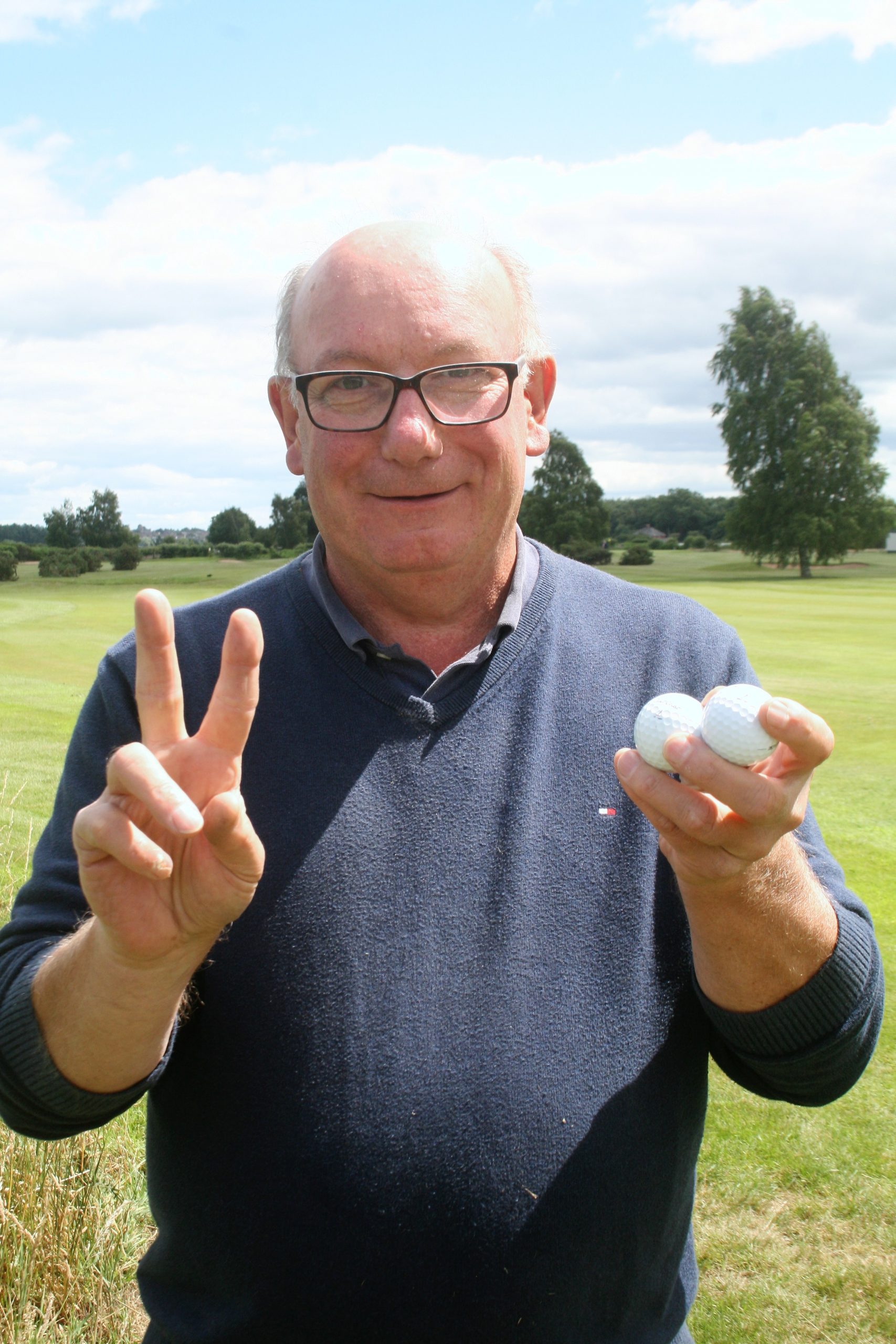 Ten days later the second came along at the 165 yard par 3 fourth hole where, hitting the same 6 iron, he pitched the ball 20 feet short to see it check and then run straight into the hole.  "I couldn't believe it" he said.   "Needless to say the round fell apart after the shock of it all" he added.
Lee scores away from home

Ex Aston Villa star Lee Hendrie, now a TV pundit and mad keen golfer is pictured here in celebration following his hole-in-one last month at the West Bromwich Albion FC neighbouring Sandwell Park GC. Lee's ace was on the course's signature 16th hole.
Anita is the toast of the LALAs

Anita Cox is a LALA (Little Aston Ladies Amateurs) member and has been playing for five years, currently with a handicap of 38. Anita got herself the honour of recording LAGC's first hole-in-one since lockdown after she throttled down on her driver and found the hole off the tee on the 130 yard 13th on June 29th. It was Anita's first ever ace.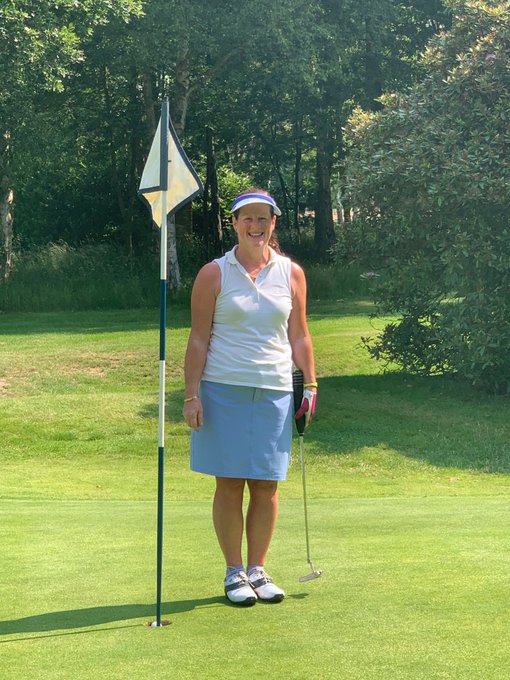 First ace for Lisa

Leek Golf Club lady member Lisa Davies had reason to celebrate late in June when she shot her first ever hole-in-one. Playing with her family members and club assistant pro Jacob Bagshaw, Jane took a 5 iron off the tee of the 140 yard 7th hole and watched all the way as her ball made its way into the hole.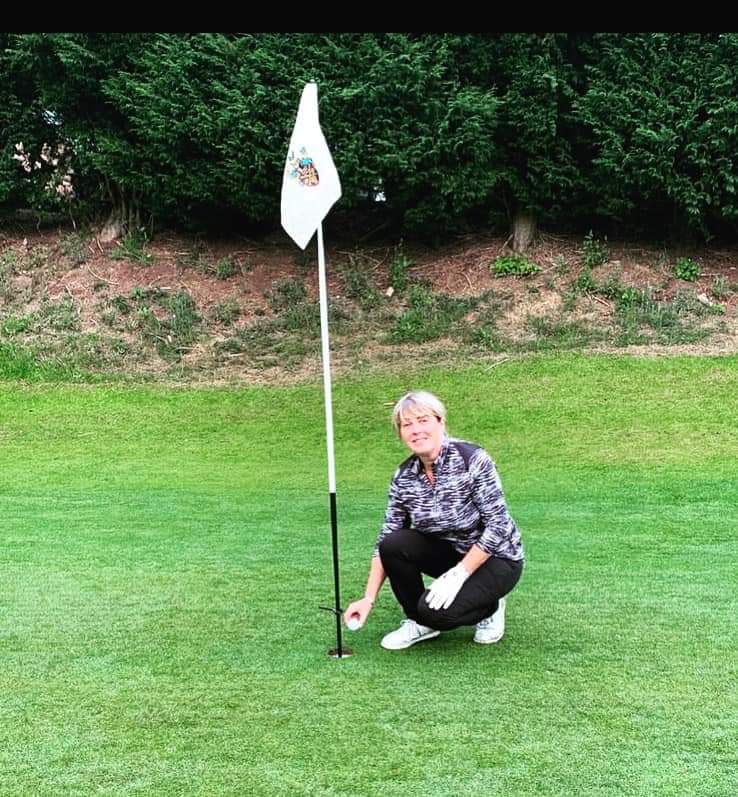 Deanie at the double

Pictured below is 'Deanie', (Dean Bowring) and quite modestly too considering his achievement. The Uttoxeter GC senior shot not one, but two aces in a week on the same hole, the 16th at the club during the last week of June.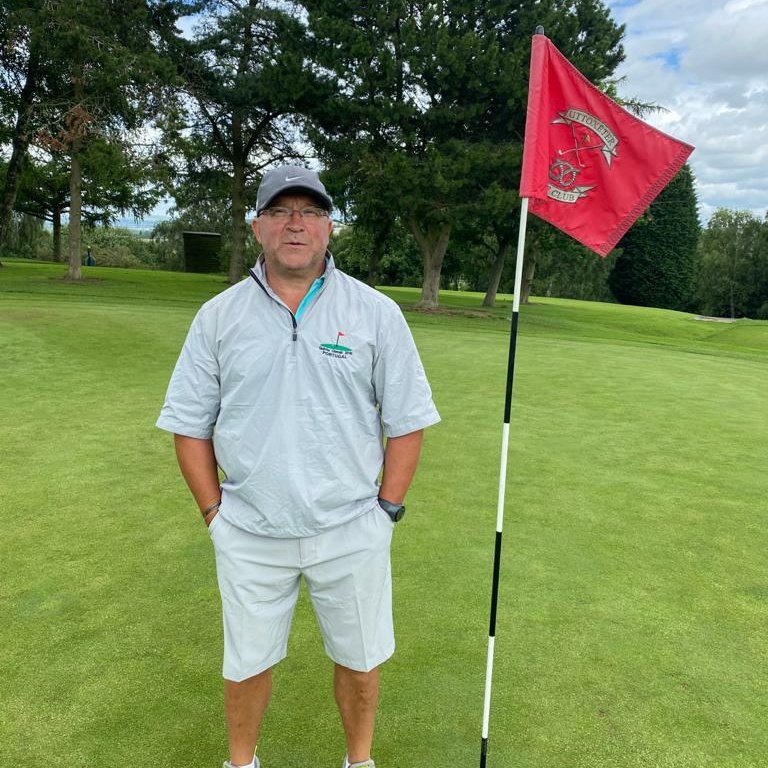 Thierry is left hanging
Stratford Park GC golfer Fraser Kinninmonth couldn't contain his delight on Friday May 22nd just after firing his ace at the 212 yard 6th hole at the club.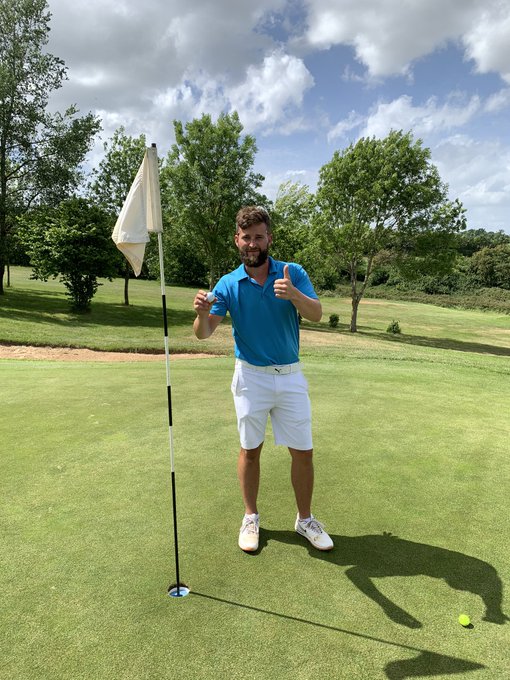 Playing with his pal Thierry Richards (the photographer) Fraser left him hanging, rushing down the fairway to get the confirmation and congratulations of their two other golfing buddies who were in the two ball in front.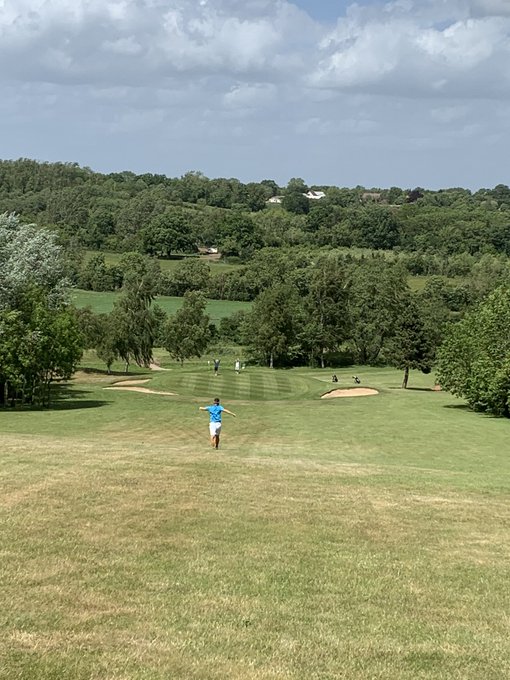 Thierry, now alone on the 6th tee then proceeded to find the trees with his tee shot!
Get in touch
All of the above, and a few more too are in the draw to win some golf balls. If you manage one – take a photo by the hole side, and let us know about it via the usual channels #itsallabouttheace