Since issue 1 back in 2012, MG have always listed all the holes-in-ones we get to hear about from the Midlands golfers in our Pinboard section. Many great tales too we've come across too such as Neil and Dave below, a double celebration following an ace each playing for opposite sides during the same senior's team match at Oakmere GC in Notts last summer.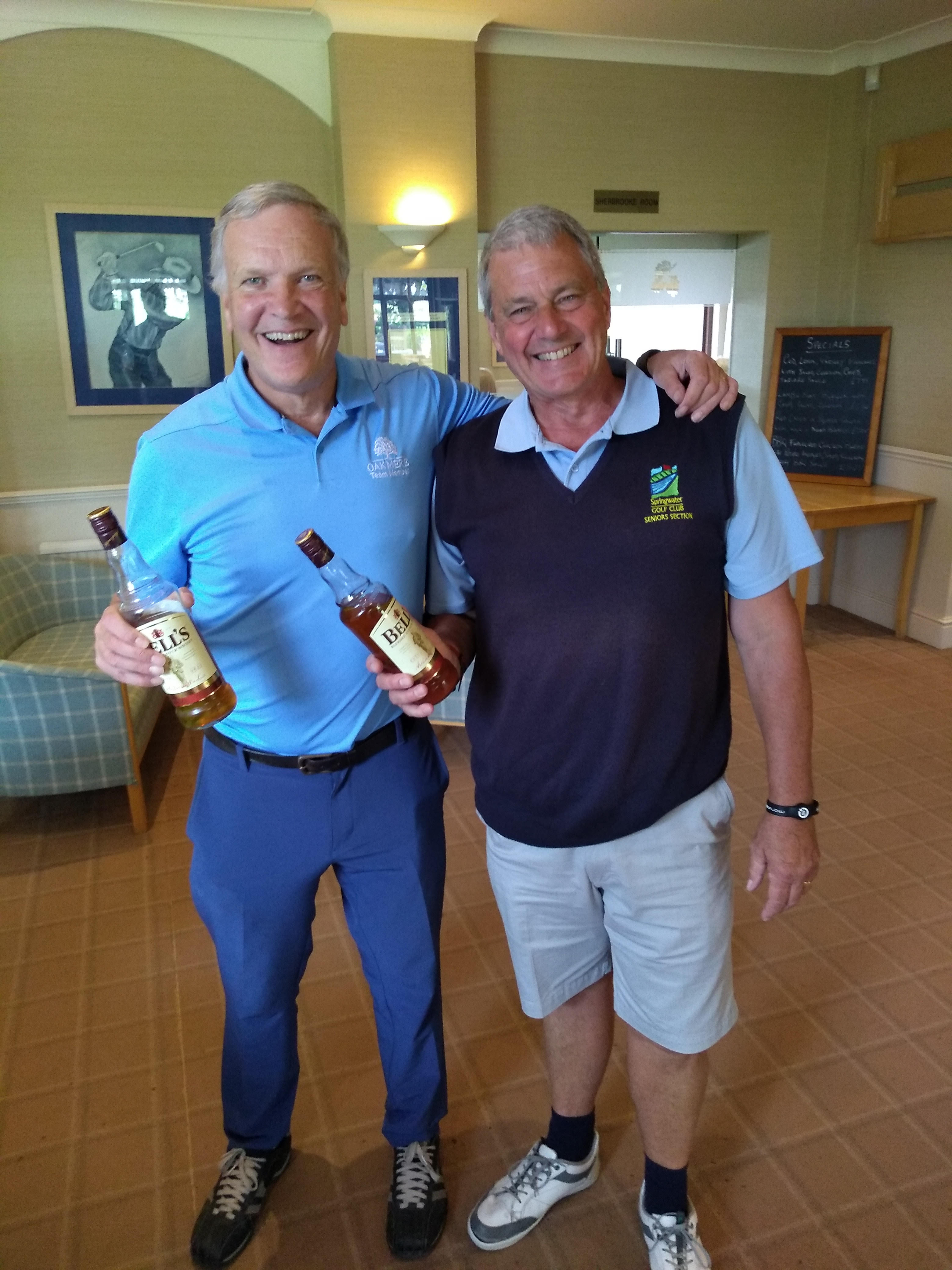 With the kind support of a local business called Bespoke Sport Framing, we have extended the coverage to a full section in the magazine and a full website page right here too, devoted to golf's most special achievement.
Even better than that, Bespoke Sport Framing are offering a special monthly prize to one lucky reader who gets an ace and takes a picture of the feat and sends it in to us. Or ones we find on social media, we're good at that.
The monthly winner will receive a lovely memento of their hole-in-one like this, our August 2019 winner, Kings Norton GC golfer Steve Turell. If you can provide a scorecard as well as Steve did, it'll make it look even better.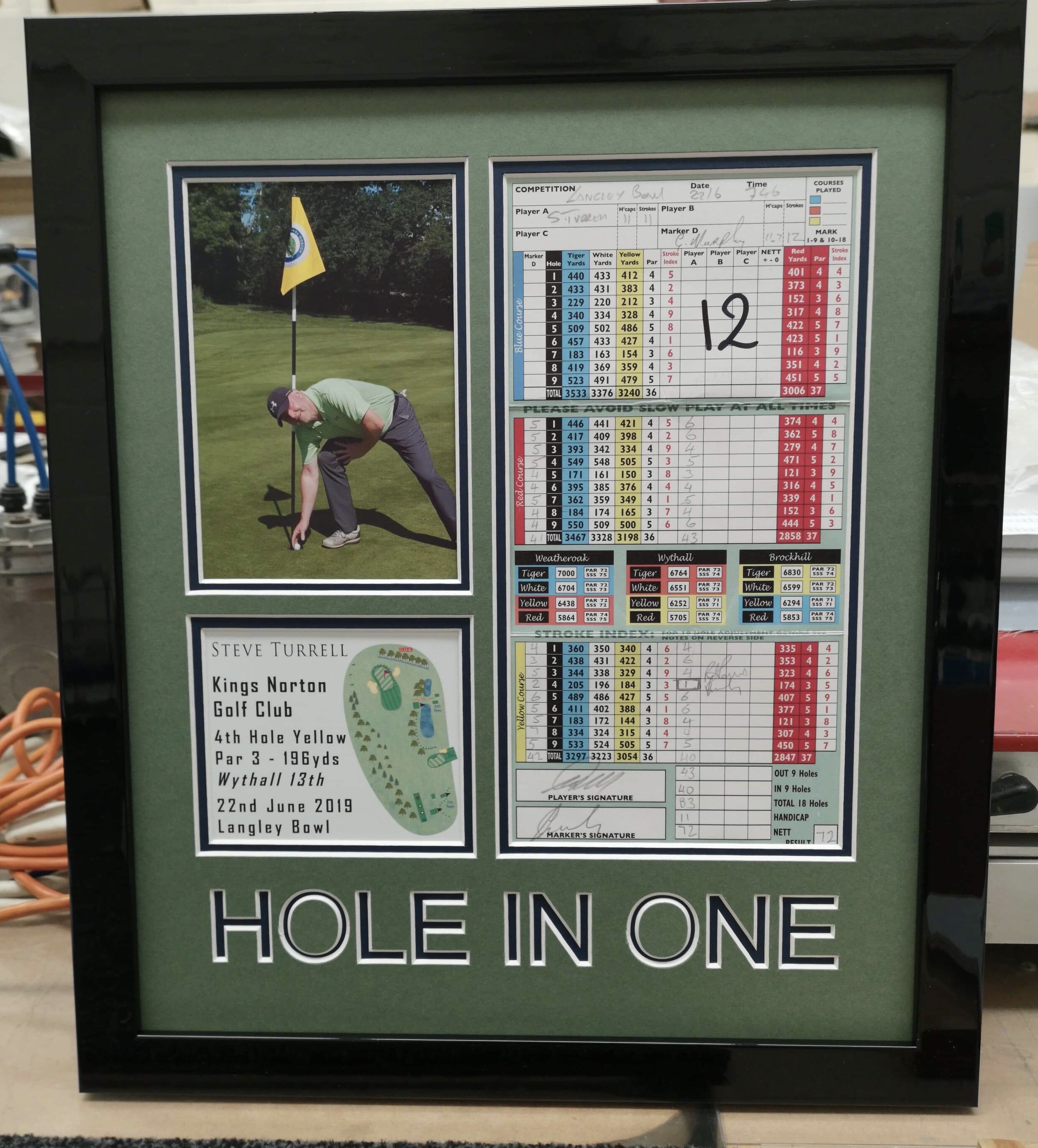 If you get a hole-in-one, take a photo, and send it to us. Dropping us a line on social media twitter.com/MidlandsGolfer is the best way but you can also email Phil on editor@midlandsgolfer.co.uk if you wish. We'll run a draw at the end of each month to find a winner, but every ace we hear about will be included too.
Bespoke Sport Framing are based in Cannock, Staffs and produce frames for all types of sporting memorabilia – they are also producing some special creations this year for the talented kids on the Robert Rock Junior Golf Tour. Follow them on Twitter and Facebook @spfruk . To find out more give them a call on 01543 898336 and speak to Scott.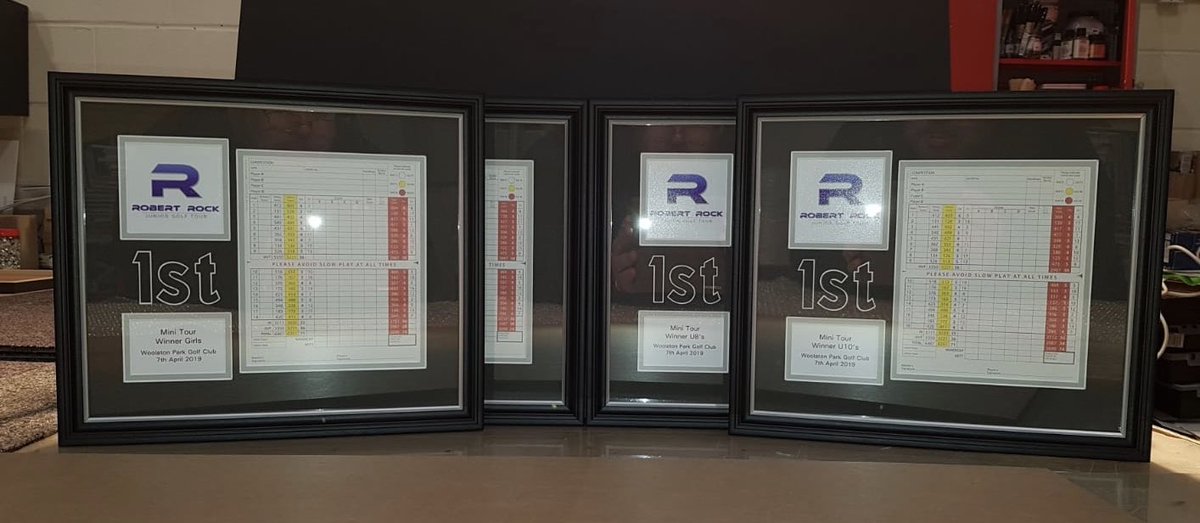 If you're not quite lucky enough to be one of our prize winners, Bespoke Sport Framing will be happy to put together a special frame for your ace. Prices start from just £25 which includes postage and packing.
In the mix 
Understandably it's been a quiet time for aces this winter, but here are three local examples we've heard about lately.

SAM'S ACE NEW YEAR
Having never had a hole in one since he started playing, New Mills GC head pro Sam Shaw had his first one on Boxing Day on the par three eighth. A gentle pitching wedge into a slight breeze and the ball never looked off line. Landing about six feet past the hole it spun back nicely and into the hole!
Little did he know then that something even better was to follow shortly.
On Sunday January 5th, playing in the winter league, he had the perfect start with an eagle three on the first. Despite missing a birdie opportunity on the next, he was still feeling pretty confident heading to the third. A decent looking tee shot towards the left hand bunker on the upbank 274 yard hole looked like a good line. However, after spending almost all of the allocated time looking for his ball around the green, he was about to give up when, in desperation, he looked in the hole to find the lost ball! His second hole in one in just a couple of weeks which was also his first ever albatross!
Five under after just three holes! As Sam said "It doesn't get much better than this and something I'll probably never do again."
He finished with a scorching 28 shots on his front nine, the match was soon won and the whiskies were on Sam!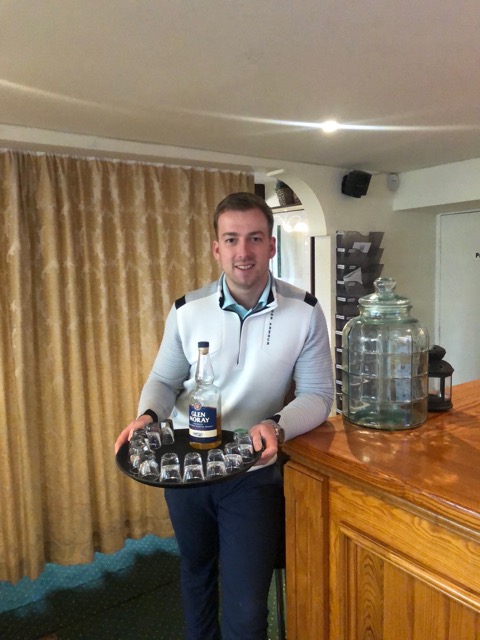 Gerald's early Xmas present

During the senior's Christmas stableford on the Hawkstone course at Hawkstone Park in mid-December, senior Vice-Captain Gerald Smith holed in one on the 12th for his fourth ace in his golfing career. He's pictured centre and flanked by Ken MacGillivary (L) and Richard Powell, the divisional winners on the day.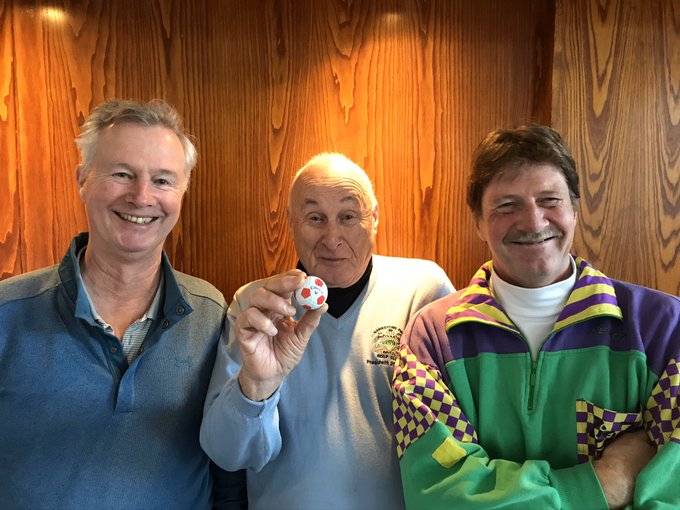 ---
Barry reaches double figures

In late November during the annual senior shotgun stableford at Great Barr GC in Birmingham, club member Barry Thacker aced the 145 yard second hole. Now in his 70s it was ex-pro Barry's TENTH hole in one and the wait to get into double figures was a lengthy one, his ninth ace was as long as 20 years ago!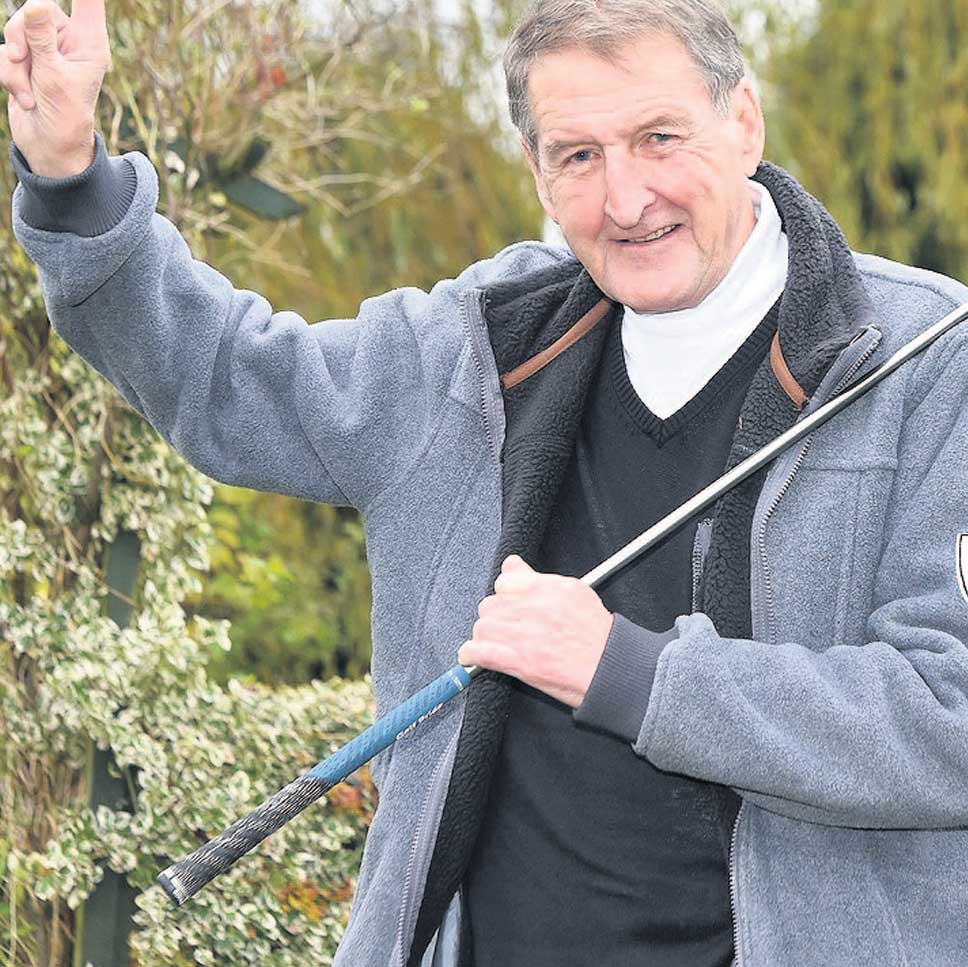 Finally here is a reminder below of our favourite aces from last year, MG's top ten of 2019.
Get in touch
All of the above, and a few more too are in the draw to win a monthly frame. If you manage one – take a photo by the hole side, keep the scorecard if it's a scoring round and let us know about it via the usual channels #itsallabouttheace