The South Staffordshire Club is always a special visit. Nestled in the leafy suburbs of Wolverhampton, a traditional members club with a much admired parkland course that never fails to impress. Messrs Vardon, Colt, Braid and more recently Donald Steel have all played their parts in creating a layout that charms, teases and yields a low score very reluctantly.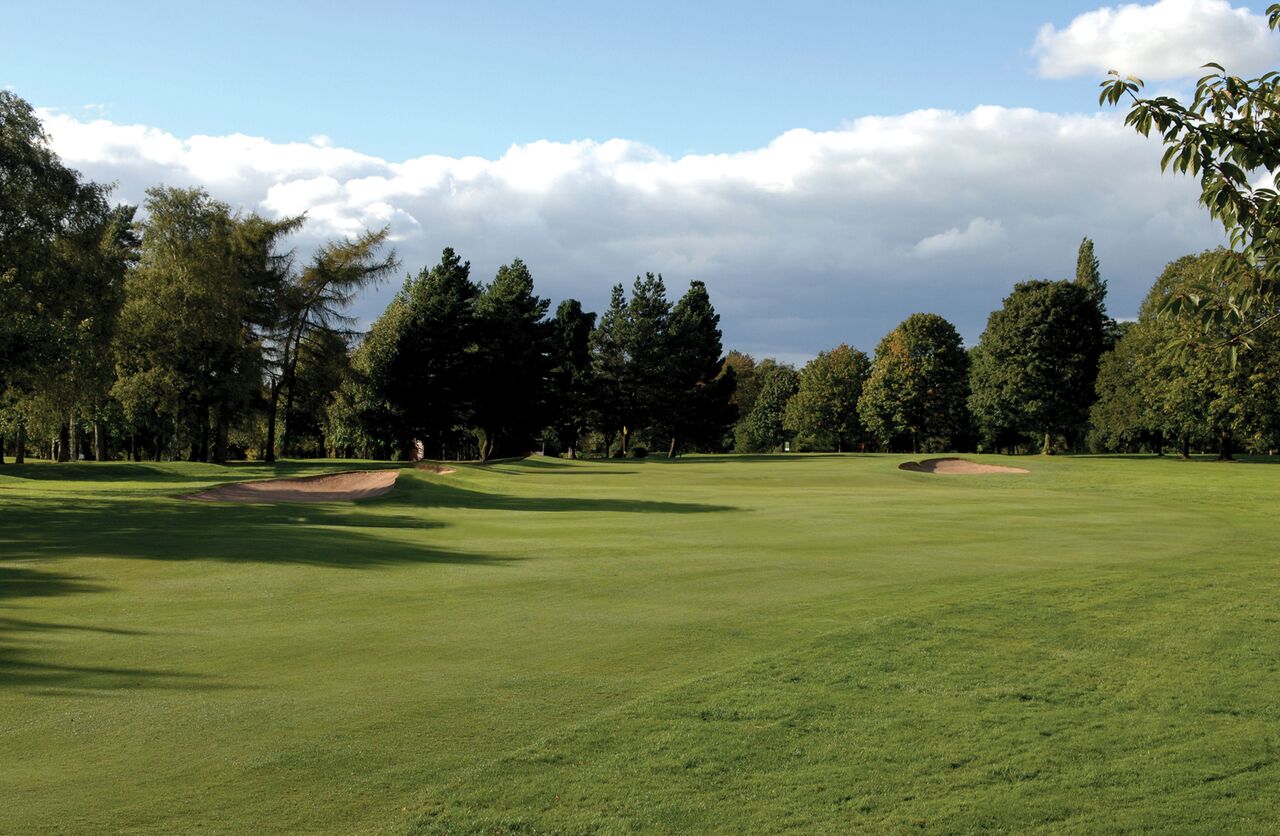 South Staffordshire celebrates 125 years of existence this year, the club are in the midst of a series of events to mark the occasion. England Golf have already done their bit, in May the club hosted the English Amateur Ladies Seniors Championships over five days. And although the weather wasn't at it's finest, they still did it to great acclaim from all who competed.

Championship status re-confirmed, not that it was ever really in much doubt. Much to admire as soon as you step on the first tee, a scene that epitomises perfectly what lies ahead. Resembling a classic English country park in looks, the manicured rolling fairways, tree lined with rows of mature oaks, pines and conifers are as pretty as a picture yet demand tip top accuracy off the tee to negotiate your way around them for a clear path to distant greens.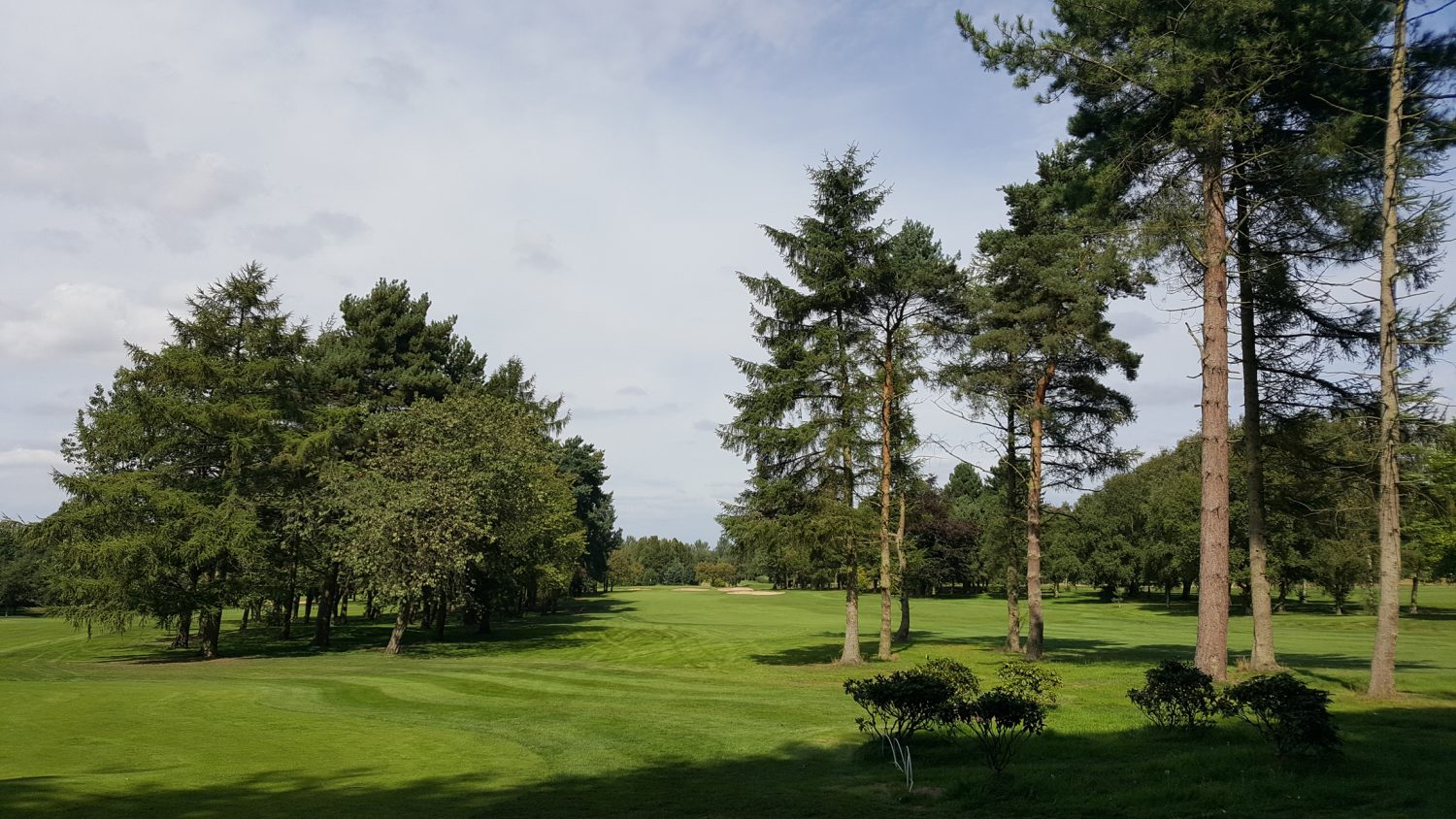 Not as much as a puddle in sight for a water hazard but the bunkers are well placed, out of bounds is a frequent consideration and it's certainly a place to test your short game. A few raised and contoured putting surfaces feature banks and subtle slopes designed to lead your ball toward nasty spots where rescuing pars will be tough.
The opening holes contain the better birdie prospects especially at the short fourth, and the following hole, a reachable par five. Not long after you need to probably adopt a defensive mode to survive the stretch between seven and 14 where only the short 11th offers any relief from a demanding spell of 400yard plus par fours.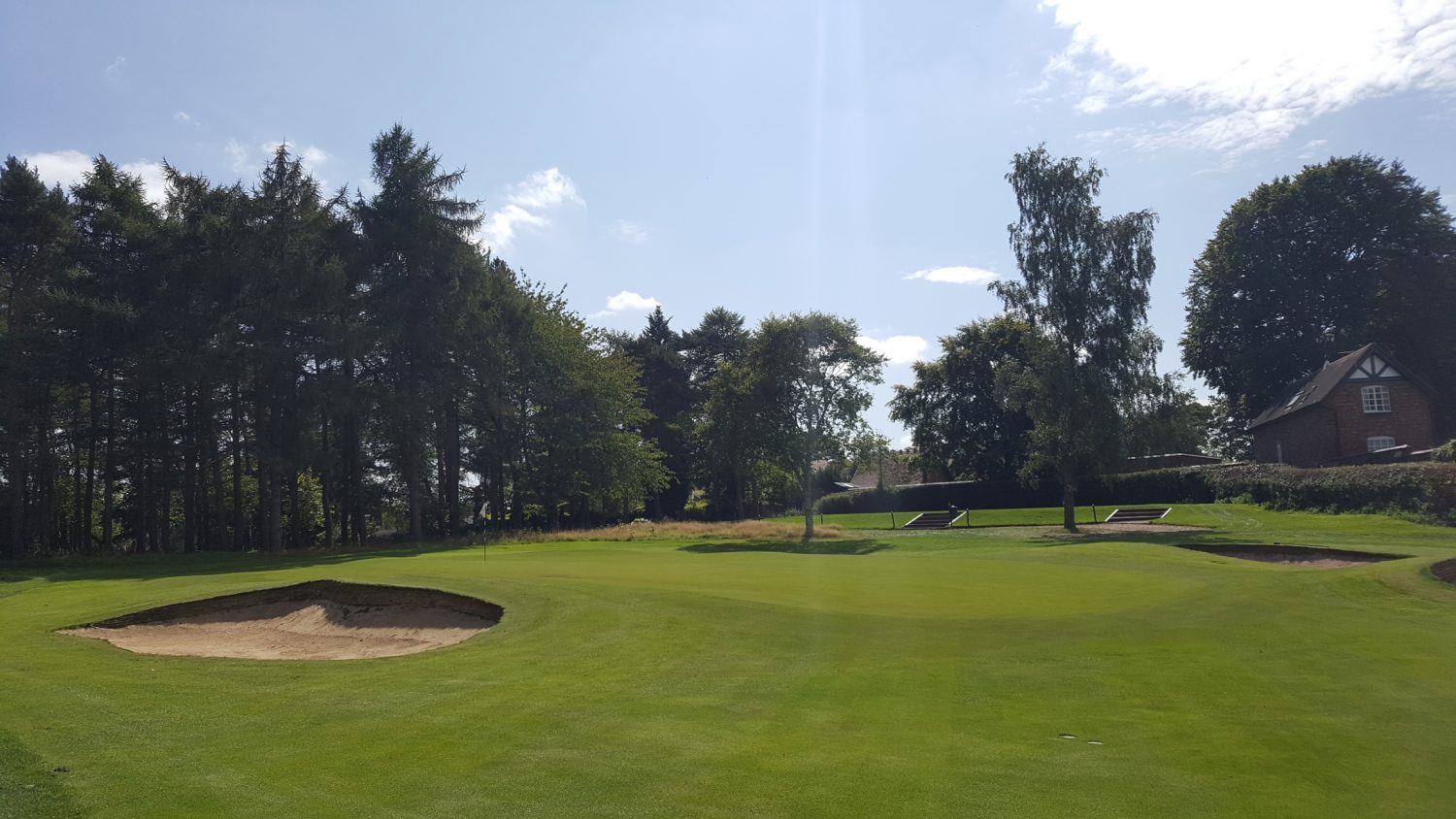 Hopefully you can emerge with confidence intact to attack the final three greens, all a little easier to reach in regulation than what's gone before although you may find that these could test your putting skills a little more severely, South Staffordshire never gives anything away too easily. The tight tree lined penultimate hole (below) with its twisting putting surface is a delight.
MG Pick – 18th 316 yards Par 4



What a setting for a finishing hole, playing your final approach to the undulating 18th green, with the distinctive clubhouse behind is one of the nicest looking scenes in West Midlands golf (main image). Yet to fully appreciate it, you need to play it well and that's not easy. No place for a driver, rein it in from the tee a bit instead as it's all a little narrow and you need a good fairway position to attack the green and avoid the deep traps that surround it.
19th hole
Traditional facilities inside, and there is a good range of visitor and society packages and menus available for all occasions. The Clubhouse offers very comfortable surroundings where you can relax before or after a round of golf, including lounge bar, spike bar and terrace, television lounge and restaurant all of which enjoy the splendid view over the 1st and 18th holes and the countryside beyond.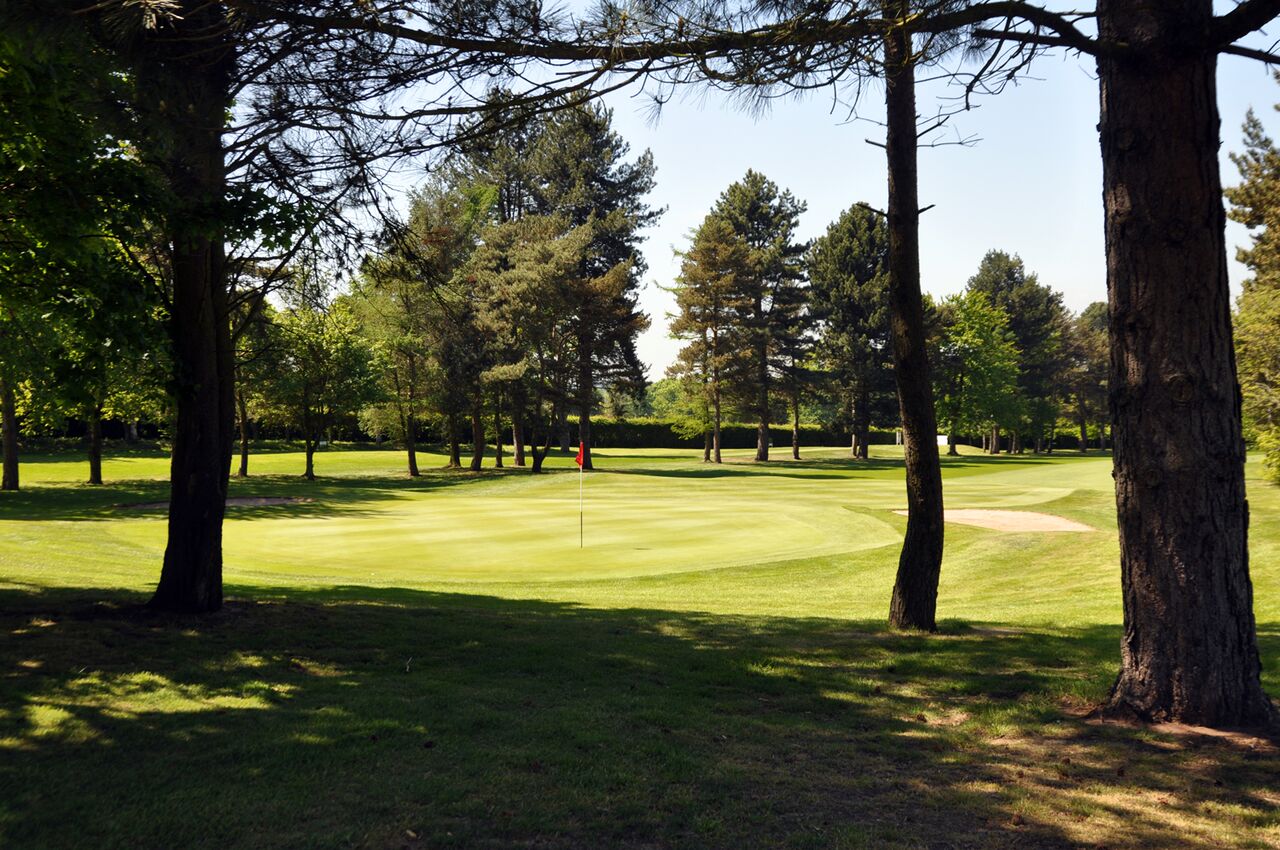 SHERVILL GOLF – EXPERIENCE THE PERFORMANCE
Husband and wife coaching team Mark and Lisa Shervill are bringing their unique brand of performance based teaching to South Staffordshire, teaming up with the club's Director of Golf, Ryder Cup and European Tour star Peter Baker.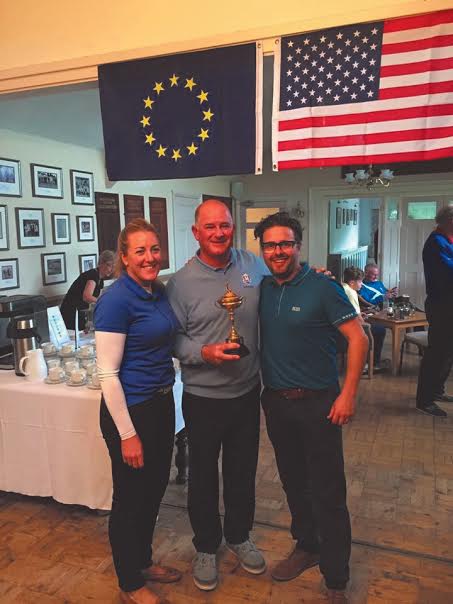 Shervill Golf Performance, in connection with South Staffordshire Golf Club, is launching its Academy Membership. Academy Membership is a cost-effective way of combining golf club membership and top class coaching for aspiring players looking to experience and grow into the game. "We are very excited to bring this new membership category to potential golfers across the midlands that will break down the perceived barriers of joining a golf club. The new membership category delivers membership of a club with a terrific course coupled to twenty five hours of top quality coaching at Shervill Golf Performance.
Importantly, it will bring like-minded people together to forge friendships and enjoy experiencing the great game of golf together. The combination of group and one to one training across all aspects of the game, coupled with the ability to take this to the course and hone your skills, is part of the difference that makes the difference," says Mark Shervill, Founder and Head Coach, Shervill Golf Performance. Academy Membership coaching will also include a range of fun competitions, organized within playing lessons, to craft game scoring strategies on the course that are designed to help Academy Members gain or reduce their handicaps. People interested in this fun, fresh approach to starting their golfing journey should contact South Staffordshire Golf Club for more details.
For more about Mark and Lisa click here – http://midlandsgolfer.co.uk/mark-shervill-south-staffordshire/