Cottrell Park 
A 36 hole location in South Wales, easy to find and totally tailor-made for society trips. Cottrell Park Golf Resort offers rivaled scenery located within the heart of the Vale of Glamorgan, just on the outskirts of the centre of Cardiff, and very easily reached from the M4.
Whatever your level of skill and experience, the Mackintosh and Button Gwinnett courses have something to offer you. Wales Golf Club of the Year in 2015.
A pair of holiday apartments onsite gives you the option of extending your break.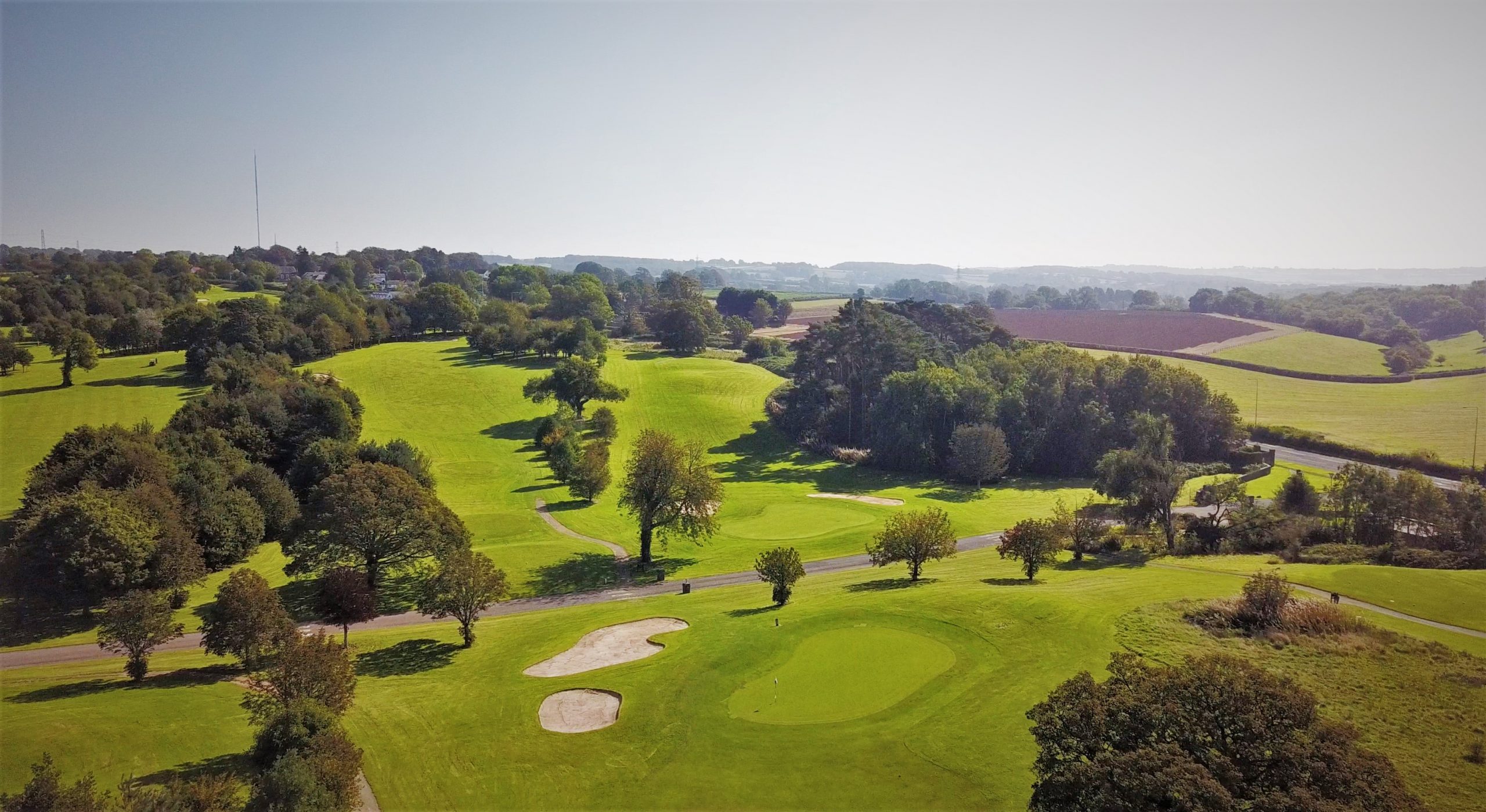 Mackintosh Course – 6,361 yards Par 72 
Both layouts were designed to Championship standard and both have equal amounts of attention lavished on them.
Yet The Mackintosh probably receives the higher regard, a gently undulating parkland layout notable in looks for its collection of 300-year-old mature trees that dominate the landscape.
Some of them sit in the middle of the fairways of some of these holes requiring some good course management and club selection. It's a theme that continues all the way around, with a good few dog legs to conquer and a few blind shots out there too.
The greens are quite superb as well, very true and they do reward.
Favourite holes
The downhill and scenic short eighth, a lottery for club selection if windy. Plus the 10th, a blind tee shot view yet find the top of the bank and 300 yards is possible, at the time in 2018 it became the new home of the editor's longest drive of the year!
Button Gwinnett Course – 6,145 yards Par 71
The Button is a little different, open and exposed with lakes and water featuring on no less than 13 holes.
It's set on the other side of the club and offers many a view, over to the Bristol Channel early doors and then towards the close, you're treated to a lovely panoramic of The Vale of Glamorgan.
Two particular areas of attention, the close of the outward half is something of a water world, with a new island green under construction for the eighth, and a large pond in front of the short ninth.

The re-designed closing holes are where the best of the views reside, a bit of risk and reward on the 15th then the next plays homage to Augusta National's 16th, water all the way down the left of this par three, no easy task.
In terms of preference, we scored it 51-49 in favour of The Mackintosh, just a tiny bit more in the way of all-round quality, yet it matters not, you're not coming all the way here to play one anyway!
So enjoy both, relish the 36 holes of continuously fine conditioning from tee box to green, and make your own minds up, there is an awful lot to like.
19th hole
The golf is complemented by what's in store both before and after play. Many options for relaxation with restaurant, bar and sports lounge plus a snooker and pool room, all with very modern furnishings.
Spiros at Cottrell Park offers a variety of cuisines, dining in or taking away with fantastic meal offers for golf parties.
Practice and indoor fun
Get the banter flowing early, part of a tailored group day at Cottrell can potentially include an early challenge on one of the club's state of the art five indoor simulators which include three GC Hawks.
A large enough area to fit a good-sized society around to take part, enjoy a breakfast roll and compete too with the longest drive competition or something similar.
Also here a further wealth of practice and warm-up amenities, indoor & outdoor putting greens, chipping green, on-course practice area, optimal swing clinic and an academy area.
Play and Stay
Take a break from the world in one of the two holiday apartments onsite. Hidden within peaceful parkland, and offering modern opulence for that extra special 'holiday' feeling.
Enjoy the space and luxury the apartments can offer.  Both are designed for families or up to five guests in each.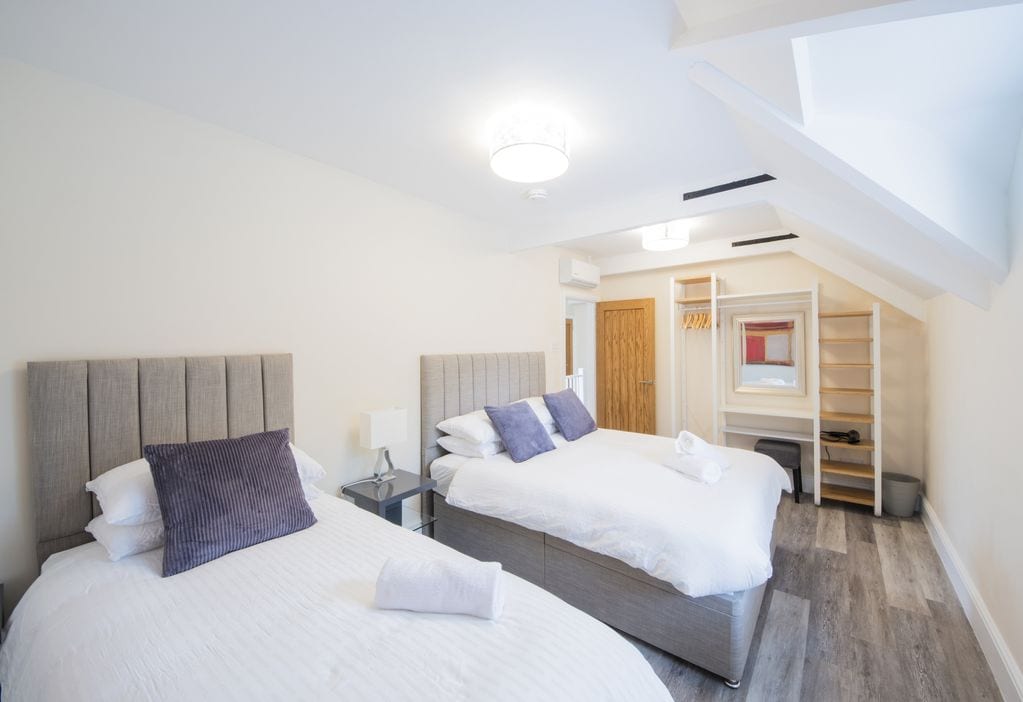 MG View 
We've been welcomed to Cottrell Park for over ten years now to help them promote this lovely place to golfers from the Midlands and have genuinely seen further improvements and additions on each visit we've made.
This photo here was from 2018 when seven of us, including our South Wales friends Karen and Steve took on the Mackintosh Course one afternoon after enjoying our first stay over at the club. A club that refuses to stand still.
2021 GOLF SOCIETY DAYS AVAILABLE FROM £26pp
www.cottrellpark.com   – 01446 781781