BigMax – Innovation at a lite price
New BIG MAX DRI LITE Bags Deliver Style and Innovation at a Fantastic Price
BIG MAX is bringing three new golf bags to market this summer – Dri Lite PRIME, Dri Lite G and Dri Lite 7. All three feature BIG MAX DRI LITE technology, providing high levels of waterproofing along with plenty of practical features, all at a fantastic price point.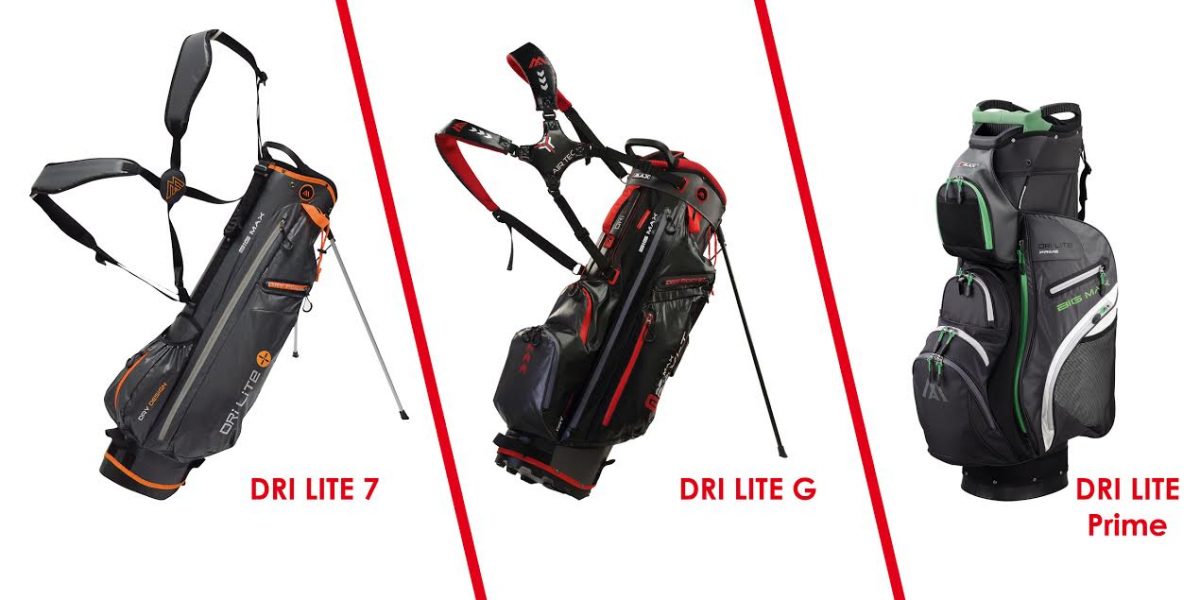 This new range from BIG MAX incorporates waterproof zips and robust, tear resistant waterproof fabric – the same as the award winning Aqua range. This delivers a water resistant golf bag that is the equal of what most brands in the market call 'Waterproof.' With its level of waterproofing, most other brands would call DRI LITE waterproof, but with the time and effort taken to ensure the Aqua range is 100% waterproof, BIG MAX are happy to call DRI LITE Water Resistant, knowing it will keep all but the wettest, winter days at bay.
DRI LITE PRIME is the solo addition to the cart bag range. With 14 full length dividers, 9.5in top and oversize putter well to incorporate the largest grips, all a golfer's clubs will be easily stored and accessible. 9 pockets including oversize cooler, dedicated battery pocket and valuables will keep even the most well equipped player's gear safe and dry. At just 2.9kg and with a robust carry handle, getting the PRIME in and out the car is a breeze and at just £199.99 this is a lot of bag for the money.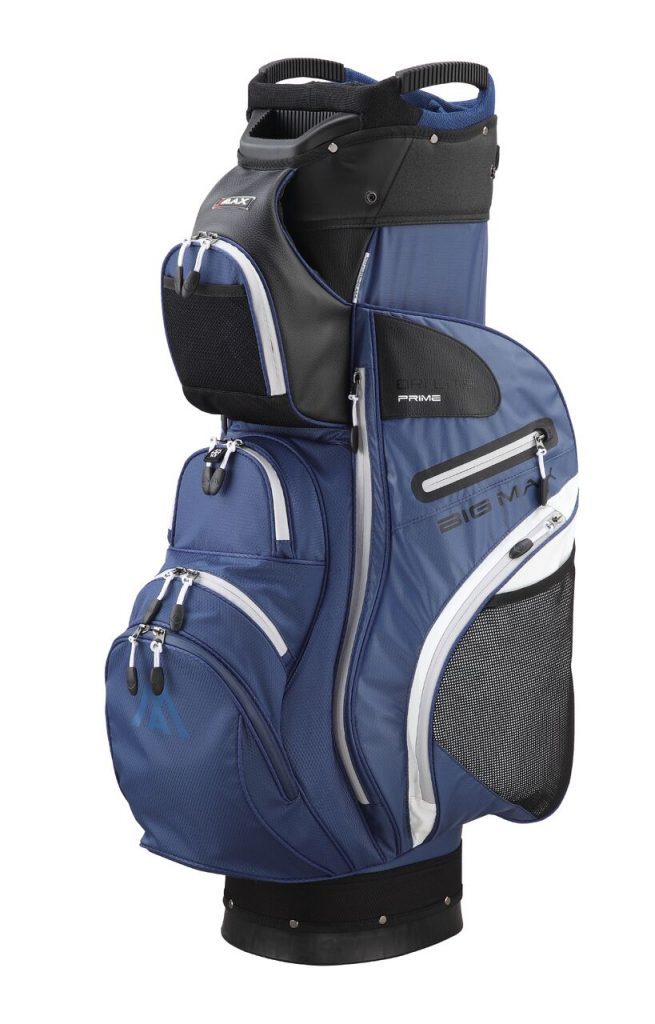 DRI LITE G is a full size stand bag that belies its capacity with a weight of just 2kg. A 14 way divider separates the 9in top giving plenty of room for a full set of clubs. An air channel strap for breathability across the back enhances comfort for the carrier while leg lock enables the 'G' to be perfectly stable on a cart. 7 pockets along with DRI LITE technology finish off the practical features and a price of £149.99 make it a great buy for those carrying with a full set of gear.
The DRI LITE 7 takes things down a notch, with a 7in top and 4 way divider, making it perfect for a summer round after work. At just 1.7kg and featuring an air channel strap the DL7 is perfect for carrying but the leg lock again gives golfers an easy option to use on a cart. Plenty of storage options and a price point of £89.99 make this a perfect choice for a golfer who wants to carry LITE.
Each of the bags is available in 5 stylish colour combinations. Visit www.bigmaxgolf.com for more information or get social at:
facebook.com/bigmaxgolf Twitter: @BIGMAXGOLF Insta@ @BIGMAX.GOLF
https://midlandsgolfer.co.uk/wp-content/uploads/2017/06/dri3.jpg
1143
960
Midlands Golfer
https://midlandsgolfer.co.uk/wp-content/uploads/2014/09/midgolfer-new.jpg
Midlands Golfer
2017-06-08 23:10:17
2017-06-13 18:50:43
BigMax – Innovation at a lite price