Are we really supporting the future of Golf?
Hi, I'm Taylor and I'm the oldest of 6 brothers. As a junior golfer, I often experienced the disappointment of being told I have to play in school trousers, or scrape around for that odd polo shirt that might a size big but "that's all there is." I started my journey in the golf industry as an assistant professional at Stamford Golf Club in Cheshire before doing a Golf Management Degree at the University of Central Lancashire. Whilst there, I learned about event management and business, also I was able to network in the industry whilst working on the European Tour at events such as BMW Championship at Wentworth and the Alfred Dunhill Links at St. Andrews.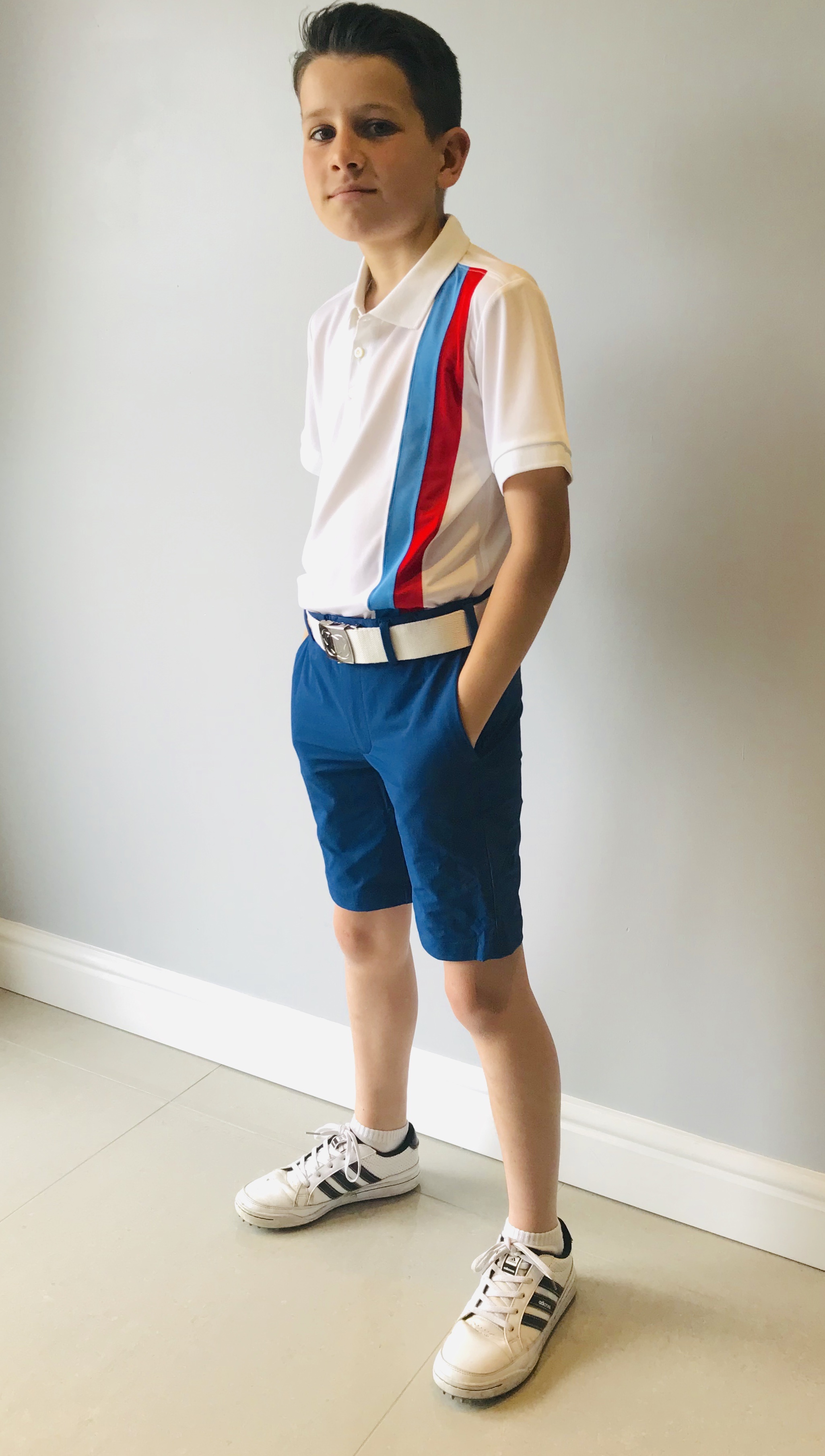 Alongside studying, I worked in one of Europe's largest golf retailers where I met Charlie. Charlie is retired from the Civil Service who got a job in a Golf Shop out of pure love for the game. He is also a Junior Organiser at his local Golf Club, where his son showed a talent for the game and the ability to play golf with his son is what fuels his drive for the game. One day his son asked, "Dad, why don't we start our own golf company?" This is how the seed was planted for Charlie. When I met him I mentioned that my University course work involved the idea of developing golf clothing. From here it wasn't a huge leap to decide that we could do something together.
Whilst working for that huge golf retailer we experienced lots and lots of unhappy customers questioning why it was so hard to get hold of any junior clothing let alone good quality stuff. They asked why these huge, multi-million-pound businesses didn't cater to what is supposedly 'The future of the game?' As a big brother of a golfing family and a father of a young golfer, we decided to do something about it. This is where we decided to concentrate our business and the idea for 'everyshotcounts' was born.
We established very early on that we wanted to be a company that is solely a junior golf company. That is to say that we didn't want to concentrate on the big expensive brands, with huge margins, for adults that may or may not have a small offering of junior polos in the odd size. No, there are plenty of those, we are for juniors ONLY!
Climbing a very steep learning curve, we decided that there wasn't sufficient, good quality and fashionable clothing so we decided that it was time for a new brand. Focus groups were quizzed, designs were put together and the first collection was created. The compliments about the quality and vibrant but not garish colours came flooding in. Charlie insisted on having an equal offering for girls as there is for boys. We quickly added to the collection with unisex trousers and belts. Along with Skorts made at a respectable length and in a material that stays down during the shot. There is no stone left unturned.
The materials have been sourced to create a nice feel with low maintenance whilst at the same time are durable and long lasting. We appreciate that kids grow quickly and, as such, paying a fortune for something that they'll have grown out of in a few months was something we are very conscious of. This is why despite the fantastic quality and design we keep the prices as low as we can. Also, we are proud to say that all of our profits are put back into new products so that we keep moving with the times. A great example of this is the latest addition to our catalogue, the 'Lawson' shorts. Made with the same eye for detail and designed to compliment the existing range. These have been added due to popular demand and they are already proving to be very popular.
The primary aim of our company is to try and grow the game for juniors. We want to give them their own identity, something that shows them that, 'they don't have to compromise on style just because they're a kid.' A brand that parents can put their trust into and know that we will be there for their kids every step of their golfing journey with the most modern and stylish clothing in the industry. Most importantly, we want to create a one-stop shop for junior golf. We want parents of kids between 7 and 14 years old that there will be somewhere they can go to find what they want and need without having to trawl the internet.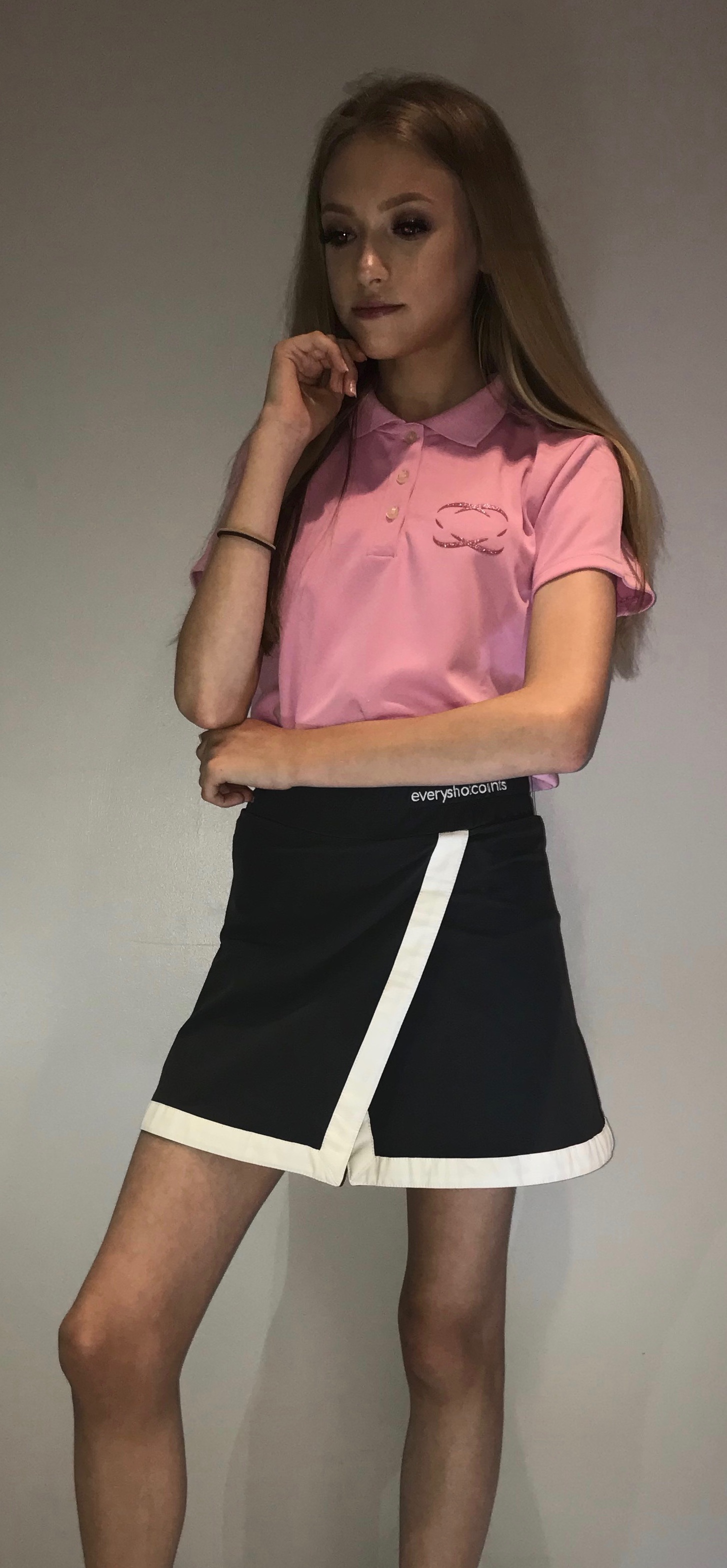 We haven't stopped there, we recognised that there can be confusing information for parents and kids regarding equipment. As such, we have partnered with US Kids to be able to provide, what we believe, are the best quality junior golf clubs around. We don't put a price list on our website for the clubs as we prefer to discuss the needs of the golfer so that we can use our vast combined experience to provide the best possible advice in pursuit of the highest quality and best value for money.
There is still a long way to go. We have struggled to convince golf club pro shops that they should stock something for their juniors. After all, we ask parents to bring their kids to our clubs, tell them that they are expected to dress to certain standards but then tell them to go away and find that attire somewhere else! Here at every shot counts, we understand that pros have been stung in the past by having to buy huge minimum order quantities and have then been left with stock on the shelf. This is why we are happy to accept orders for as little as one in each size for each item. They still won't listen. There is nothing more disappointing than practising all week to win a competition, being presented with a voucher for the pro shop only to be told that there are only balls, tees or gloves to buy because the pro has nothing but high-value adult clothes or clubs. If these golf shops don't invest in the future of the game there will be no one to sell the designer labels to in a few years.
Also, we are still struggling to find a golf shoe manufacturer to come on board with us and help us with our 'one-stop' vision. They still insist on us buying at least 200 pairs to have in stock. We are offering a service to act as a conduit between them and the customer for their junior range but they won't listen, they have huge stocks of previous years shoes because no one wants to stock them. We do but they won't let us!
Our favourite thing to do is to attend large junior golf events or competitions and set up a pop-up shop. That way we get to interact with parents and kids alike who tell us what they would like to see but more importantly they can get their kids to try stuff on and be satisfied with the fit and quality. We've had no complaints yet.
Unfortunately, some of the Junior Tours seem to want to try to sell a very limited selection of t-shirts bought and rebranded to try to make more money instead of providing a full service so that our game can flourish.
Don't get me wrong, a few professionals we have encountered on our journey couldn't have been more helpful. Anywhere from a little advice to actually stocking our brand, we are grateful for the support.
So If you are already wearing our clothing, send us a picture of you in action and you could feature on the social media pages. We want to go on a journey with you and your children as they grow, come with us.
www.everyshotcounts.co.uk   @everyshotcountsuk     @everyshotcount6