GolfBuddy's new LR7 Laser Rangefinder
GolfBuddy, the world-leading developer of distance measuring devices made exclusively for golfers, is introducing its latest laser rangefinder for 2017 – LR7.
The LR7 builds on the market leading features of GolfBuddy's hugely popular LR5. Housed in a compact, ergonomic body and weighing just 218g, the lightweight LR7 fits snugly in the hand and provides accurate distances to +- 1 yard at a simple touch of a button.
With 6 x magnification for ease of target location and four scan modes, the LR7 is simple to use and has a mode function for every preference. Standard mode provides a quick distance to any selected target. With one click, Scan mode continuously scans for 10 seconds showing distances to varying targets. This proves particularly useful for assessing various hazards from the tee. Pin mode, again with just one click, scans for 10 seconds before displaying the distance to the closest target, making it most useful for approach shots. Pin finder mode repeats the function of pin mode but adds in a vibration function for confirmation of an acquired target.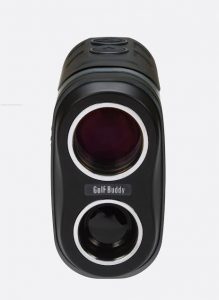 Practical features such as automatic shut off after 10 seconds, water resistance, default to last used settings and eyepiece adjustment for varying visual requirements finish off the package and with a battery indicator keeping track of 3000 to 5000 estimated uses you'll never be caught short for a distance with the LR7.
The clean, white/silver/black design of the GolfBuddy LR7 looks great on the course and with a travel case and lanyard as standard, each model can be securely attached to a golf bag. With the LR7 accurate distances to any target are just a quick scan away and at a retail price of £249.99 the new model provides some of the best value for money distance measurement on the market.
https://midlandsgolfer.co.uk/wp-content/uploads/2017/04/gb1.jpg
635
899
Midlands Golfer
https://midlandsgolfer.co.uk/wp-content/uploads/2014/09/midgolfer-new.jpg
Midlands Golfer
2017-06-02 01:42:24
2017-06-13 18:50:47
GolfBuddy's new LR7 Laser Rangefinder