On a Coastline steeped in history and tradition it was a pleasure for Andy and myself to sample a couple of Ayrshire's classic old links courses during a pre-open championship visit in late June.
---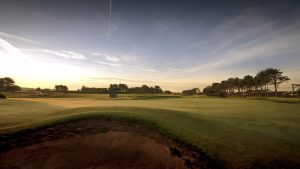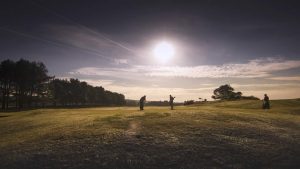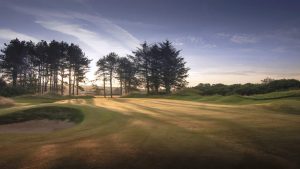 ---
One dull Ayrshire day finally brightened up in late afternoon, and we took advantage and played nine at Barassie, just two miles away from Royal Troon. We were welcomed warmly and given a scorecard each to grab a twilight two hours on the Hillhouse course. Barassie is a 27 hole venue now thanks to a new nine constructed in the 1990's.
Our loop is part of the original 1887 design and although it's modest length makes it the spare nine when they host a championship here, it's hard to believe we took on the easiest option. All of your traditional links features are present here, lightning quick greens, penal little pot bunkers and humps and hollows destined to steer your ball in all sorts of favourable and un-favourable directions. The gorse bushes and heather are in situ as well, but despite the plethora of peril we coped well with the challenge, the sunshine brought out some good golf and some lovely sights too. A nice place to be towards the end running down the side of the railway line protected by Scotch Pines and Firs, the seventh is a beauty, garnished throughout in yellows and purples with a speedy two tiered raised green in prospect.
The actual Championship course at Barassie stretches to almost 7,000 yards from the medal tees, with an SSS of 74 too it offers much of the same, just a fair bit longer. What is permanent is the top class conditioning on offer here, R&A standard for when Open qualifying comes to town.
---
Kilmanork – Kilmarnock (Barassie) Golf Club, 29 Hillhouse Road, Barassie, Troon, Ayrshire KA10 6SY
Telephone: 01292 311322   –   Email: gm@kbgc.co.uk   –   Website: www.kbgc.co.uk/
---
Kilmarnock (Barassie) Golf Club benefits from having 27 holes in play at any one time and this allows the course to be laid out in three different eighteen hole configurations:
Barassie Links (18 holes)
Par 72 and 6852 yards
Offering Golf Links Challenge since 1887
The normal course in play for visitors is known as The Barassie Links and comprises of nine holes from the traditional course and nine holes constructed in the nineties
Within striking distance of Royal Troon, Prestwick and Turnberry
The course is an Open Championship Final Qualifying venue with a well-deserved reputation for some of the best maintained greens in Scotland

Final Qualifying for the 2009 Open Championship
Host to the Boys Amateur Championship 2010
Host to Scottish Amateur Strokeplay Championship 2012
Final Qualifying Course for the 2012 Senior Open Championship
Host to 2016 R&A Junior Open Championship

A key feature of Barassie is that the course is well drained. Being close to the sea, Barassie benefits from a moderate climate. The course remains playable throughout the year, a major plus for members and visitors alike
Congu C.S.S.: White 74, Yellow 72, Red 76
Traditional Course (18 holes)
Par 71 and 6486 yards
The Traditional Course is shorter than Barassie LInks but still provides a formidable challenge when in play
Congu C.S.S.: White 72, Yellow 70, Red 74
Dundonald Course (18 holes)
Par 69 and 6107 yards
The Dundonald Course is used less frequently than the other two layouts and uses the alternate nine holes from the traditional layout and the nine new holes.Still shorter than Barassie Links but still provides a formidable challenge when in play
Congu C.S.S.: White 71, Yellow 69, Red 72
HillHouse (9 holes)
Par 68 and 5776 yards
(Par 34 and 2888 yards for 9 holes)
The Hillhouse is the name for the nine hole course that is normally in play alongside Barassie Links
Congu C.S.S.: White 68, Yellow 68, Red 68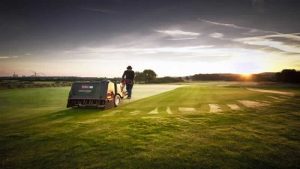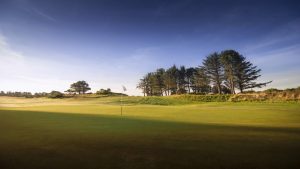 https://midlandsgolfer.co.uk/wp-content/uploads/2016/12/KilmarnockBannerTop.jpg
369
1024
Midlands Golfer
https://midlandsgolfer.co.uk/wp-content/uploads/2014/09/midgolfer-new.jpg
Midlands Golfer
2016-12-21 13:30:13
2017-06-13 18:53:22
Kilmarnock (Barassie)