For 2021 we introduce a major new feature series to Midlands Golfer focussing on our golfing environment and the ever increasing amount of work undertaken on our courses to make them more sustainable, eco-friendly and encouraging to more and more wildlife species too.
As in the example of Cold Ashby GC later on in this article we will run a case study each issue from a local golf club to spotlight their on and off course projects on the topic.
We will be producing the features alongside James Hutchinson, Currently BIGGA's (British and International Golf Greenkeeper's Association) Membership Services Manager – Sustainability and Ecology.

Brief relevant overview of James Hutchinson:
I was in the greenkeeping industry for 25 years as a greenkeeper and then a golf course ecology manager
Former Environmental Officer for The St Andrews Links Trust
Former owner of The Bespoke Eco Consultancy
I have a FdSc and BSc (Hons), and am recognised as an R&A Gold scholar – one of only 10 in the world
My dissertation was researching fescue and rye grasses growing in recycled course materials i.e., compost
Conservation Greenkeeper of the Year, Best British Newcomer and Outstanding Project of the Year in the Golf Course Environment Awards
Currently BIGGA's Membership Services Manager – Sustainability and Ecology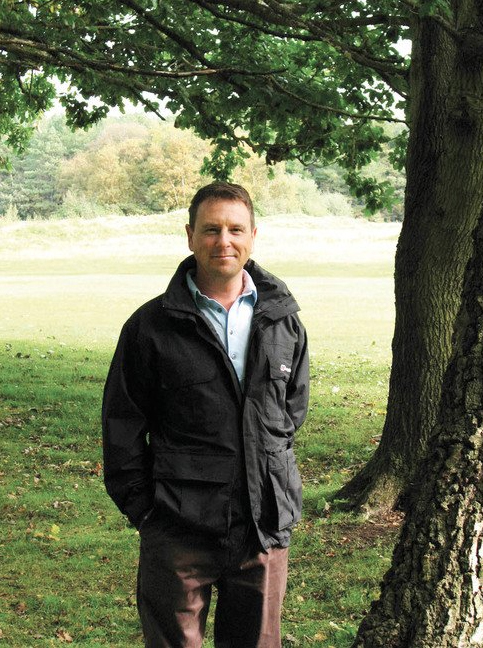 Brief overview of my role at BIGGA:
Assist BIGGA members to become more sustainable/ wildlife friendly
Educate golfers as to why holistic practices are more suitable to today's agronomy
Educate the outside world as to why the majority of courses are havens for flora and fauna
Liaising with England Golf, R&A and other Home Unions
Develop ecology reports for golf courses
We asked James a few questions as an update from the last challenging 12 months and how our clubs and courses fared during the long periods of inactivity.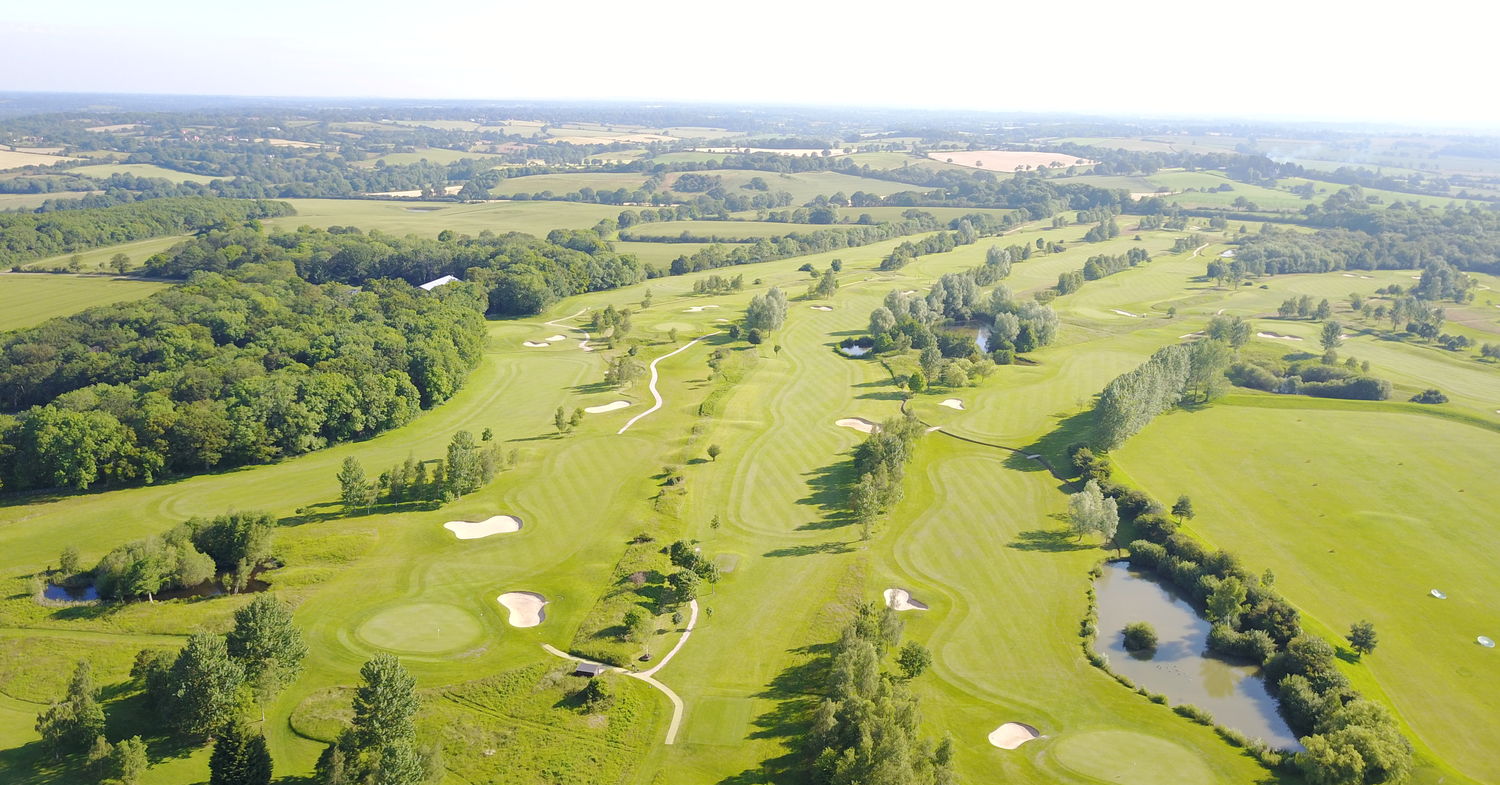 Has the last year in lockdown been a quiet time for eco related golf club and course improvements or have you seen an increase in work done when no golfers have been around?
"Tricky question to answer as I am aware that the majority of clubs furloughed a number of their greenkeepers at various times during the pandemic. Also, golf courses were incredibly busy when they were open."
"Anecdotally I would say there wasn't a major increase in specific ecology projects but what definitely did happen is a fair amount of rewilding; closed golf courses provided more opportunity for wildlife to proliferate and also a number of clubs decided, due predominantly to fewer staff, to let more out of play areas grow wilder, which has meant an increase in wildflowers and habitats for wildlife."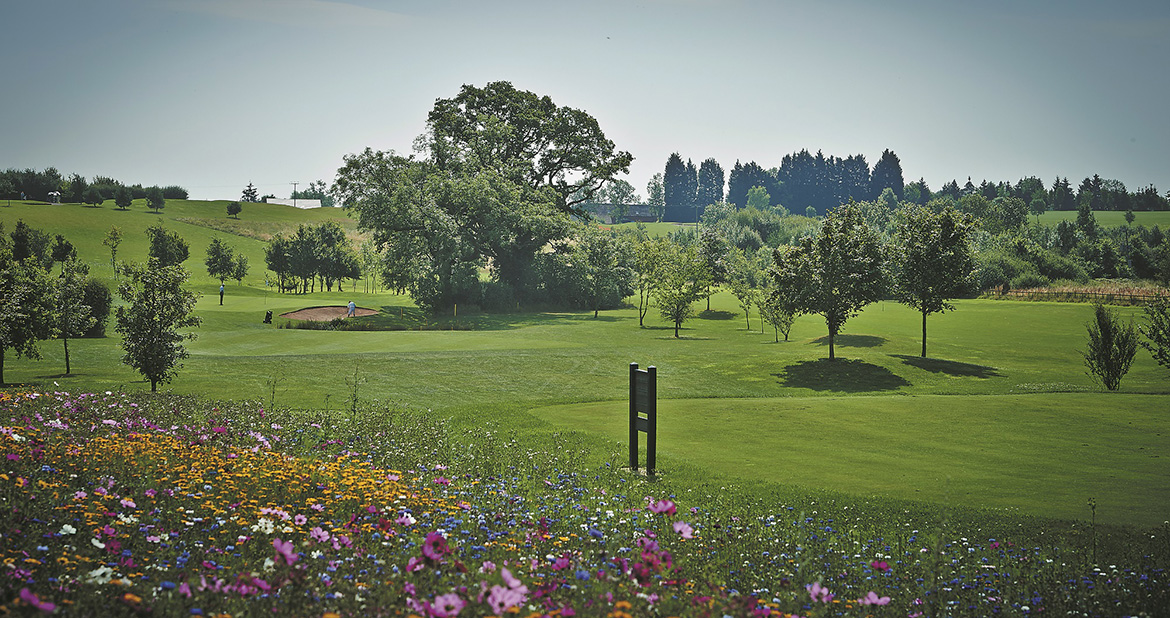 If they come to you for advice – what sort of projects are your promoting that will help the clubs and also their surroundings too?
"At this time, I am assisting a number of clubs to become GEO (Golf Environment Organisation) Certified. This is quite an in-depth process and one which usually requires professional guidance; however, the end result of full certification is worth the effort as the newly certified club tends to have a better environmental approach and saves cash by undertaking more recycling, potential reduction of chemistry and improved efficiencies. It also highlights the excellent work the greenkeepers are carrying out to the memberships."
"Around this time of the year (spring), greenkeepers are busy mowing, sanding bunkers, beginning their fertiliser programme, top dressing and so on, therefore it is a quiet time for us ecologists. I would suggest that simple course walks and presentations in the clubhouse with golfers are on the rise, certainly prior to lockdown anyway. I tend to start off with a 40-minute talk with slides on the benefits of course ecology, then we head out and see what we can find – there is always a bird of interest, wildflower or ancient tree to be found."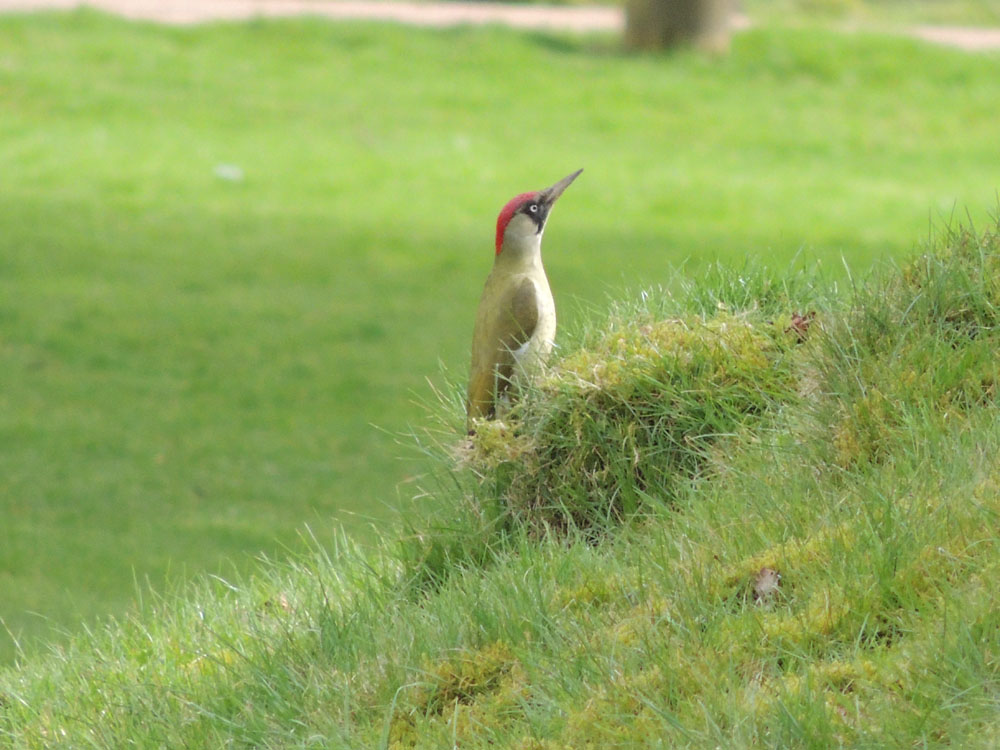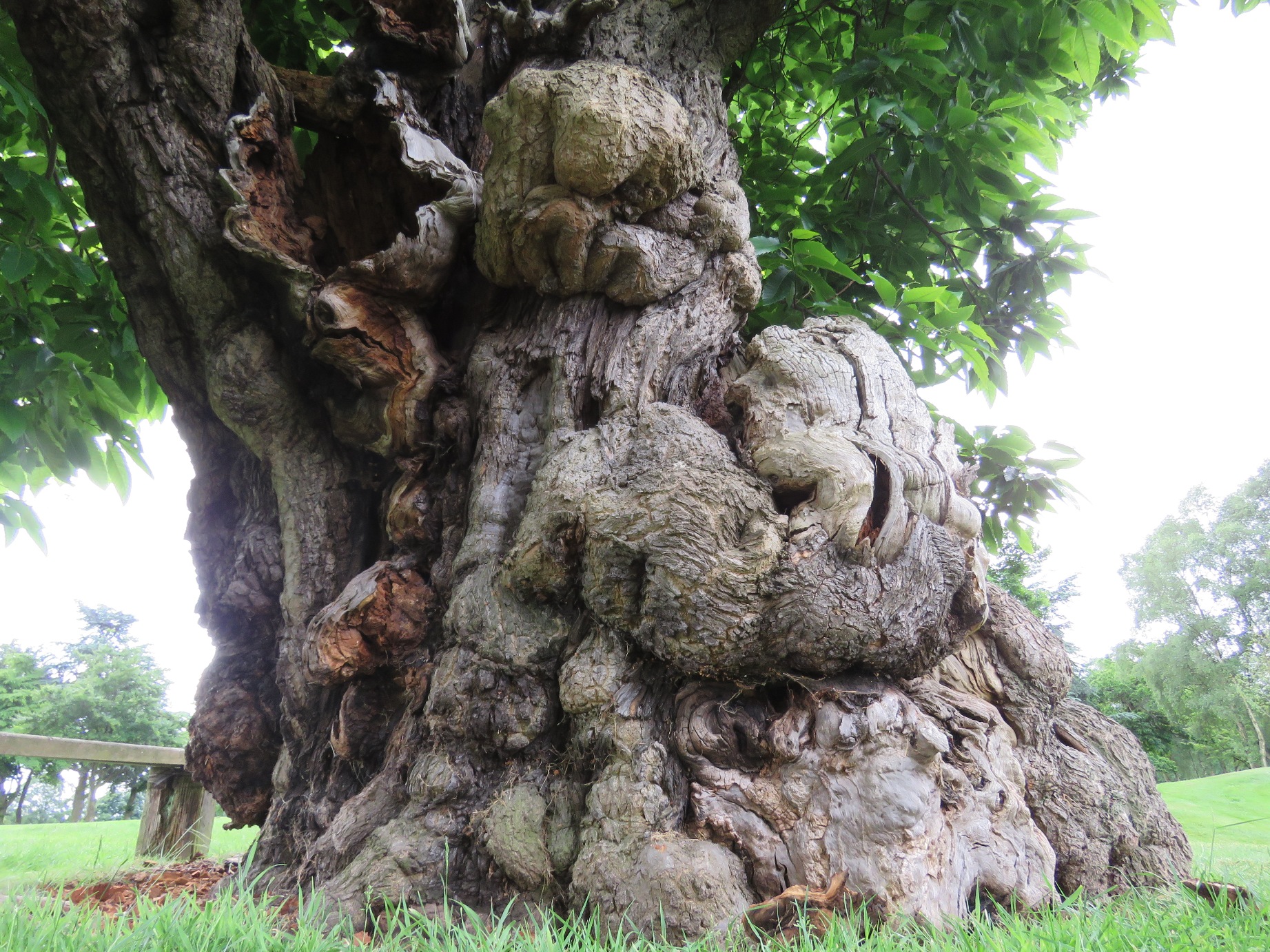 "An example of this is Edgbaston GC, Birmingham. They have a collection of sweet chestnut trees dating to around 500 years old and these aren't only environmentally significant, but the members are usually proud that such features are present on their course."
How has the inactivity affected the environment – has it benefitted nature?
"Unquestionably yes! It has long been known (in the greenkeeping world) that wildlife becomes familiar with the noise of a mower, tractor or other such machine, and, as a result, goes about its business undisturbed – they only seem to disappear when you are out walking or carrying golf clubs. I also know that a number of courses had minimal staff in, and that essential maintenance was the only type of maintenance allowed. This resulted in more unkempt areas, longer rough, uncut areas of rough and so on, which will have benefited countless species.
In the eco world, I look at ways of joining grasslands and woodlands together so the less mobile nature can move around freely – Covid-19 and its associated lockdowns gave the wildlife a chance to meet-up, breed and then feed from the aforementioned areas. As I have mentioned many times at member evenings, wildlife lives in the scruffy parts of a golf course and I am forever suggesting courses should have more untidy sections on their environs. A simple thing to do is leave dead trees standing, unless they are a Health and Safety issue, when they should instead be stacked as ecopiles for fungi, hedgepigs, stoats and any other critter which wants to use it."

Are club officials and committees helpful and easier to convince these days that sustainable methods are the way forward?
"That largely depends on the individual committee, but I think in general yes, clubs and committees are becoming more aware of their environmental responsibilities. Occasionally, my reports are questioned as to why certain trees are to be removed (always for the benefit of the course). A year or so passes and said committee moves on, the subsequent committee accepts the report in its totality and hires me again to update and offer further advice."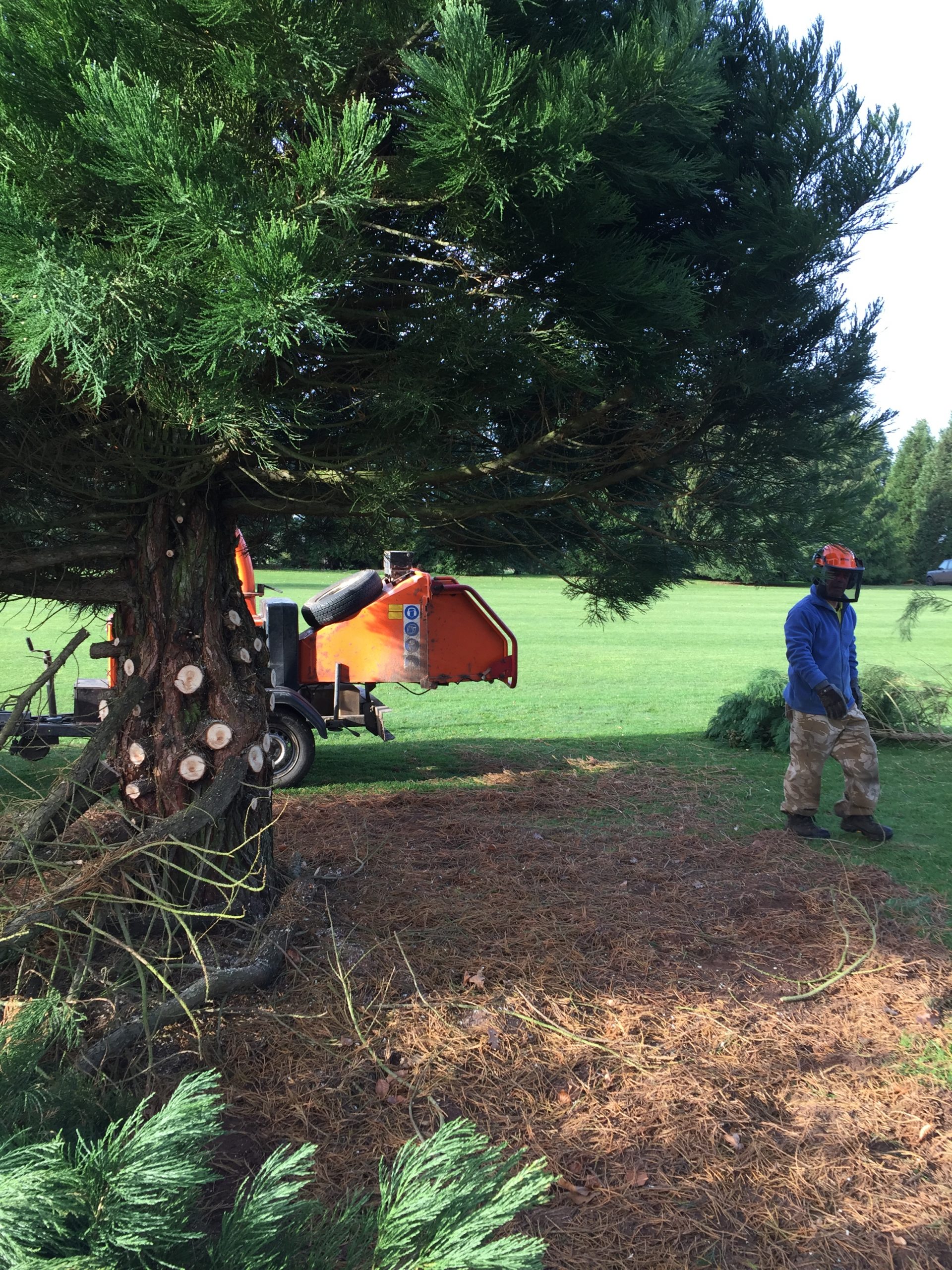 Are traditional committee led member clubs harder to get involved with as opposed to more modern set ups?
"Not really and in my experience it's probably quite the contrary. Modern set ups seem to be 'bedding in' as opposed to requiring eco management advice on slowly advancing woodlands, non-native wildflower encroachment, loss of sensitive areas etc. I would be happy to suggest that the majority of course reports I develop are for century old sites, or courses which followed the government's slogan of 'plant a tree in 73' a little too, heftily, shall we say. These trees were mainly planted behind greens and tees and are now casting shade on the playing surfaces below. Not only that, but leylandiis, sycamores, horse chestnuts, non-native poplars and other similar unsuitable trees were planted resulting in the loss of turf by shading, root development and leaf drop – do think ahead 50 years as to how your newly planted tree will look as it really is important! Also, it is perhaps more likely that within a broad committee structure there will be one or more people who care about sustainability, whereas proprietary club's attitudes are very much dependent on the individual views of the owner or general manager."
CASE STUDY – COLD ASHBY'S EVER GREENER ENVIRONMENT

If it's an up and down hilly type of course you're after then look no further than Cold Ashby, Northamptonshire. If it's first-class tree planting then also look no further than Cold Ashby, Northamptonshire.
James Burberry is in charge of this spectacular golf course and a man, along with the team of greenies, who's planting many trees in the more out-of-play areas of the course.
Firstly, if you're going to plant trees then look ahead 20 or 30 years because, and not a lot of people seem to know this, they grow. They grow really tall and wide and before you know it, they are being removed as they are now casting shade on the turf below. It appears that James is aware of this and is planting in the correct places, and equally important, the correct species. Please do avoid leylandii, poplar and sycamore.
Another thing to know is that, if you're going to plant trees then the best time to do it is…. all year round. Ideally though, you'd plant in winter or early spring, however, if you can get water to the newly planted trees then summer is a super time to plant as the tree's roots and the fungi are active; trees require a mycorrhizal relationship with hyphae (the fungi fingers basically) and will not grow very well without it.
Now we have that out of the way, care to take a guess at how many trees Cold Ashby have planted? Yep, 300. The course will be alive with birds, bats and other flying things in no time and who knows, these trees may reach two or three hundred years old like the ash the course has.
Fab work Cold Ashby!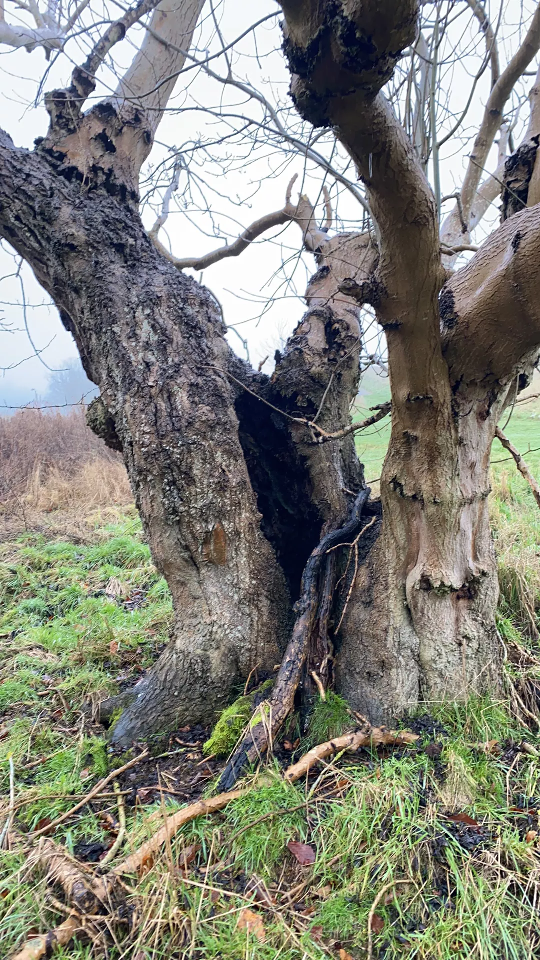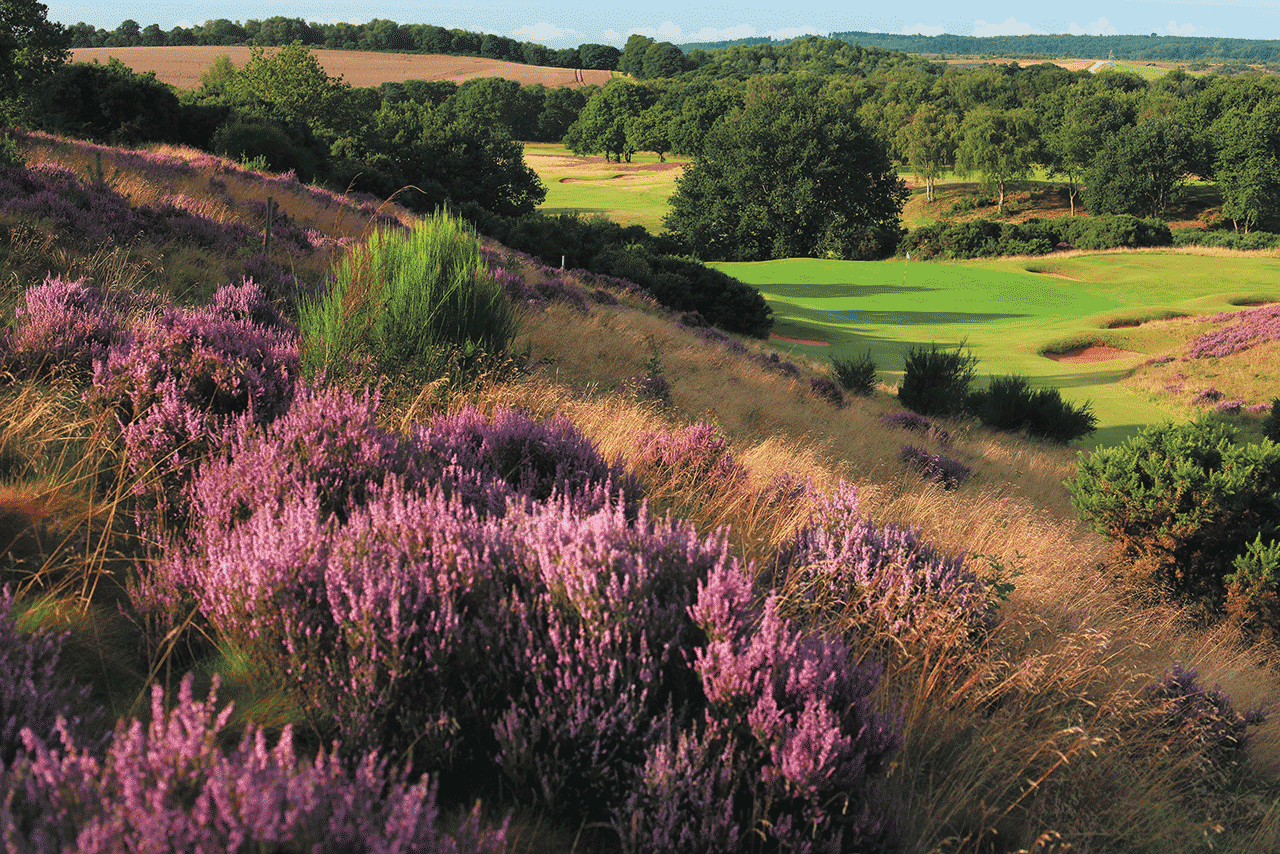 Back to the chat and we asked James what sort of things on course do you think benefit the eco cause most – i.e restoring heathland? Wild areas? Eco-friendly pesticides maybe?
"It really varies from course to course. Restoring heathlands is always important. I was recently made aware that the UK had approximately 500 true heathland courses around the 1970's but acid rainfall, the changing climate and my pet hate, tree planting in the wrong place has resulted in there now being less true heathland courses than true links courses. It is possible to reinstate heathland, but it takes time, manpower and considerable machinery to scrape away years of leaf collection, roots and anaerobic matter before the heather returns."
"Are eco-friendly pesticides oxymorons? A pest can be described as an unwanted fly, larvae, worm or bird even. "Cide" means death so perhaps we should call them something else rather than eco-friendly wildlife killer. The UK's greenkeepers are hugely limited to what is available. It is almost 'top of the list' for greenkeepers to have access to chafer and leather jacket control.
There used to be many products which controlled these larvae; however, this had a knock-on effect on the predators that ate the dying insects, hence the ban. This was a good thing to ban, however, courses are now suffering as populations of grubs are rising significantly. There are products on the market, but these are tricky to use, and timing is paramount to success.
It must be stated that the grubs mentioned eat the roots of turf, thus killing off the aerial parts of the grass plant; badgers, crows, rooks and other wildlife then move in and scrape back the turf looking for a quick meal – these are the bare areas you may see when you are playing." 
"Rewilding parts of golf courses relates to the lockdown greenkeepers were forced to do. In my reports, I look at why areas are mowed and sprayed, and whether they can be left to be a managed nature section i.e., cut, collected and scarified on a twice-yearly basis – this way, fuel and labour costs are saved, course managers can relocate staff to more suitable tasks, such as bunker refurbishment and the general tidying of the playing surfaces. And you have a good supply of material for composting, which, in turn, can be reused on the course saving expensive haulage costs."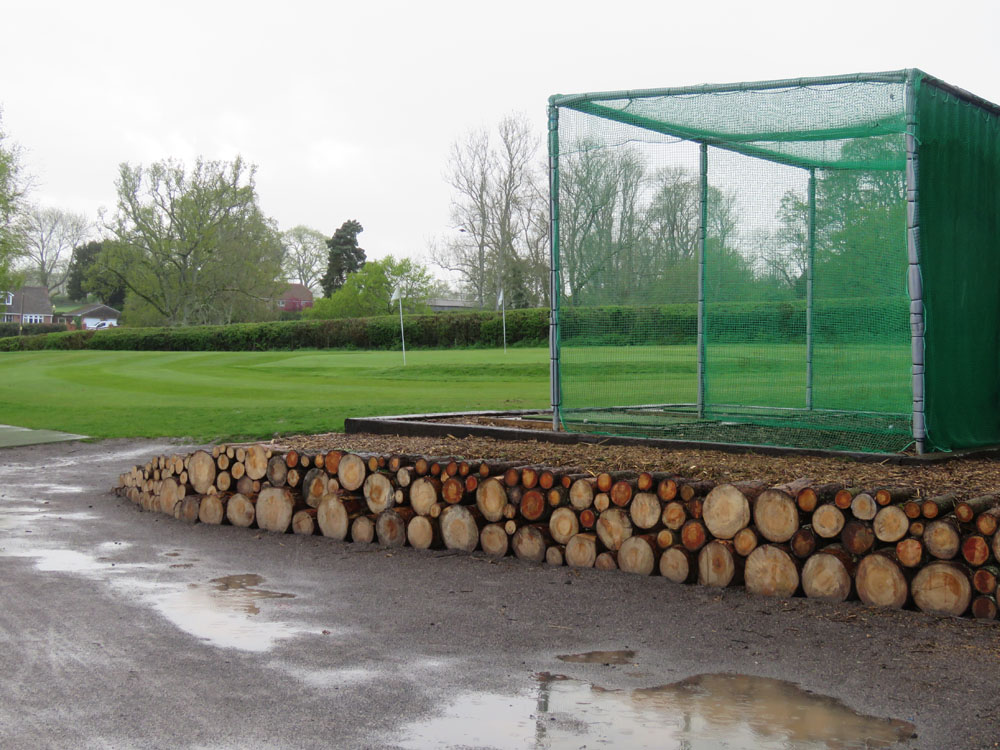 Is it all here to stay James and do you think going forward that things will develop faster and what do we as golfers need to do to get the message across?
"Sustainability has been around for many years. Many greenkeepers have been practicing holistic course management for decades, they just never felt the need to shout about it. It will take time for some courses to revert back to a more natural state now that many of the chemicals previously available are gone, but I believe that's the direction we are heading."
"I doubt whether these products will return anytime soon, but nature thrives where there's food, water and air, the population explosion of grubs on golf courses is down to the fact that there's plenty for all at the moment. When the food and so on runs out, populations will become stable again and we will possibly see a fall in pest numbers on our golf courses. The move towards more biodiversity and sustainability is unquestionably a good thing, but it will take time, so please be patient with us."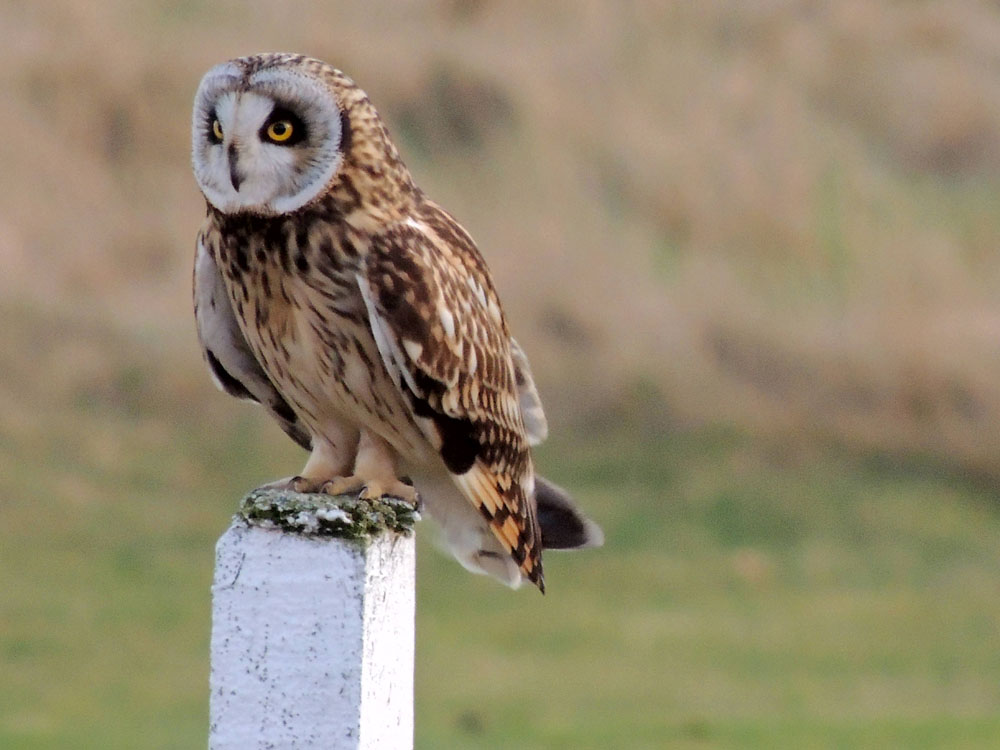 "BIGGA has developed clubhouse posters explaining why various course issues are occurring, we have also developed features for our 'Your Course' magazine and we were instrumental in securing authorisation for the insecticide, Acelepryn, for use on golf courses. The information is available if you're interested in finding out more, but as a first step I would recommend speaking to the greenkeeping team at your club about what they're up to and any projects they are undertaking."
GET IN TOUCH
For any related queries on the golfing environment and sustainability feel free to contact James Email: james.hutchinson@bigga.co.uk  Web: www.bigga.org.uk  
CASE STUDIES
If your Midlands based club is running projects on the course such as Cold Ashby have, James and MG would love to hear from you and make you a future case study in this ongoing series – contact James or MG editor Phil – editor@midlandsgolfer.co.uk