For 2021/22 we introduce a major new feature series to Midlands Golfer focussing on our golfing environment and the ever increasing amount of work undertaken on our courses to make them more sustainable, eco-friendly and encouraging to more and more wildlife species too.
As in the examples of Market Harborough and Willesley Park in this article we will run a case study/blog each issue from a local golf club to spotlight their on and off course projects on the topic.
We will be producing the features alongside James Hutchinson, Currently BIGGA's (British and International Golf Greenkeeper's Association) Membership Services Manager – Sustainability and Ecology.

Brief relevant overview of James Hutchinson:
I was in the greenkeeping industry for 25 years as a greenkeeper and then a golf course ecology manager
Former Environmental Officer for The St Andrews Links Trust
Former owner of The Bespoke Eco Consultancy
I have a FdSc and BSc (Hons), and am recognised as an R&A Gold scholar – one of only 10 in the world
My dissertation was researching fescue and rye grasses growing in recycled course materials i.e., compost
Conservation Greenkeeper of the Year, Best British Newcomer and Outstanding Project of the Year in the Golf Course Environment Awards
Currently BIGGA's Membership Services Manager – Sustainability and Ecology
Brief overview of my role at BIGGA:
Assist BIGGA members to become more sustainable/ wildlife friendly
Educate golfers as to why holistic practices are more suitable to today's agronomy
Educate the outside world as to why the majority of courses are havens for flora and fauna
Liaising with England Golf, R&A and other Home Unions
Develop ecology reports for golf courses
We asked James a few questions as an update from the last challenging 18 months and how our clubs and courses fared during the long periods of inactivity. Here are a few highlights of that interview
Was lockdown a quiet time for eco related golf club and course improvements or have you seen an increase in work done when no golfers have been around?
"Tricky question to answer as I am aware that the majority of clubs furloughed a number of their greenkeepers at various times during the pandemic. Also, golf courses were incredibly busy when they were open."
"Anecdotally I would say there wasn't a major increase in specific ecology projects but what definitely did happen is a fair amount of rewilding; closed golf courses provided more opportunity for wildlife to proliferate and also a number of clubs decided, due predominantly to fewer staff, to let more out of play areas grow wilder, which has meant an increase in wildflowers and habitats for wildlife." 
How has the inactivity affected the environment – has it benefitted nature?
"Unquestionably yes! It has long been known (in the greenkeeping world) that wildlife becomes familiar with the noise of a mower, tractor or other such machine, and, as a result, goes about its business undisturbed – they only seem to disappear when you are out walking or carrying golf clubs. I also know that a number of courses had minimal staff in, and that essential maintenance was the only type of maintenance allowed. This resulted in more unkempt areas, longer rough, uncut areas of rough and so on, which will have benefited countless species.
In the eco world, I look at ways of joining grasslands and woodlands together so the less mobile nature can move around freely – Covid-19 and its associated lockdowns gave the wildlife a chance to meet-up, breed and then feed from the aforementioned areas. As I have mentioned many times at member evenings, wildlife lives in the scruffy parts of a golf course and I am forever suggesting courses should have more untidy sections on their environs. A simple thing to do is leave dead trees standing, unless they are a Health and Safety issue, when they should instead be stacked as ecopiles for fungi, hedgepigs, stoats and any other critter which wants to use it."

HUTCH ON THE COURSE – WILLES-TREE PARK (Nov '21)
I used to say that I would find an veteran tree on a golf course 'rarely', and that finding an ancient was a once in a lifetime sort of thing, however, after attending numerous seminars and courses on the subject, it turns out that these old beauties appear on golf courses quite regularly – if you know what to look for, that is.
Willesley Park Golf Course in Ashby De La Zouch is a fine example of the aforementioned paragraph. I initially visited there in 2018 to see this incredible 11-metre girthed sweet chestnut (which is a little over 1000 years old by the way) and to write a blog for the Woodland Trust, but a recent visit to look at the course a little more in-depth revealed numerous other interesting trees.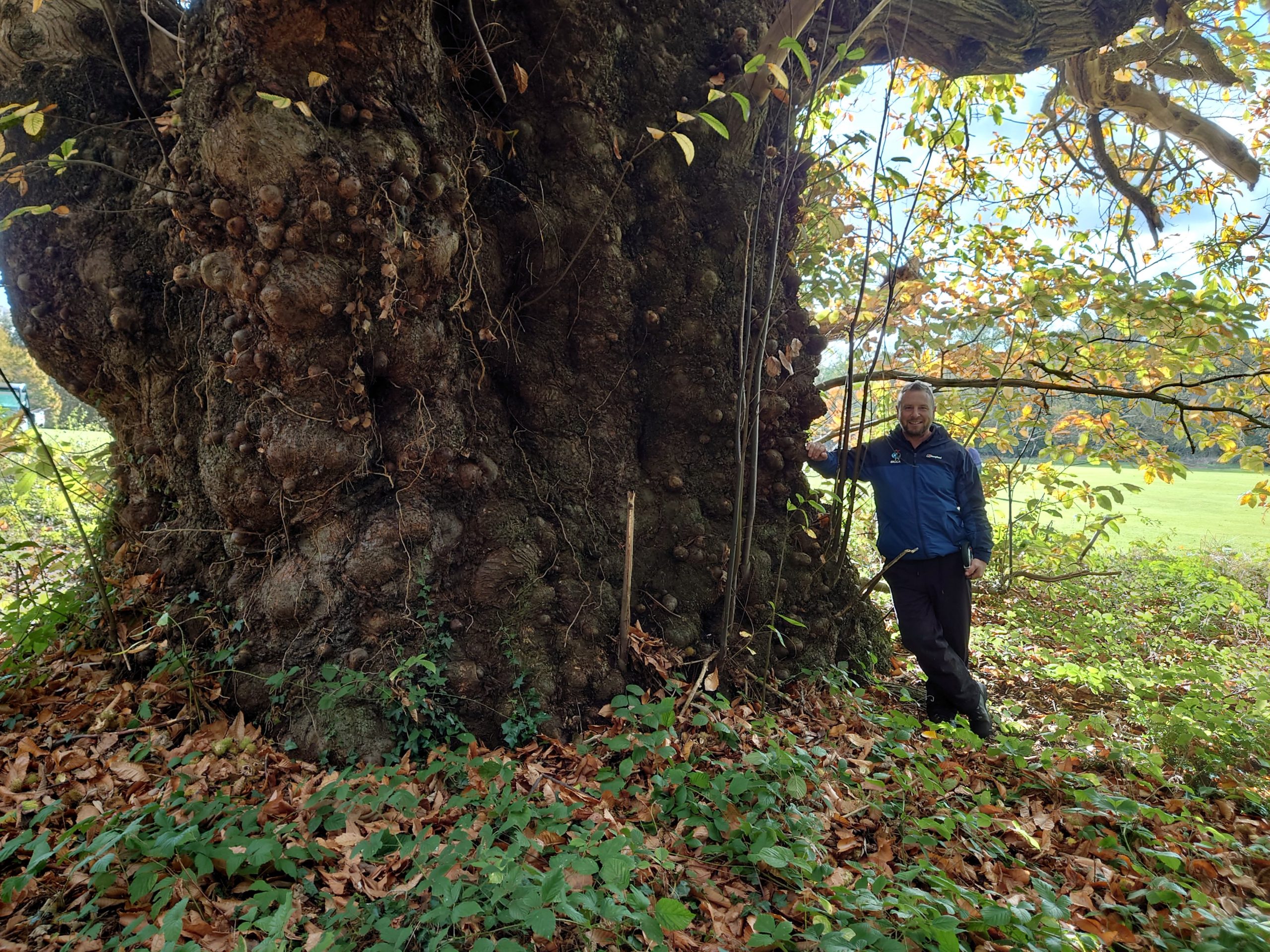 Take this ash for instance. We will lose the majority of the ash here in the UK soon so to have such an oldie onsite and to be taking good care of it like Willesley are is an honour. I can talk about ash dieback, a disease sweeping the Europe in another blog but for now, great work, Willesley.
Or how about this old beech. What we are looking for in veteran and ancient trees is decay, water pockets, holes, fungi, girth size and other such features that take years to develop. Next time you are out on the course, take a look at the trees – if one looks gnarly, twisted, full of rot, then it's probably been there for hundreds, if not thousands of years. And please send me pics!
CASE STUDY  – THE MHGC WETLANDS
Market Harborough GC, Leicestershire, embarked on a wetland project that will see both the wildlife and aesthetics of the course taken to the next level.
The course itself is already quite environmentally minded, where Head Greenkeeper Chris Weir, Bob Roberts, Chair of the Environmental Steering Group, and Club Chairman, Bruce Gillanders have been instrumental in researching and then carrying out excellent initiatives such as a next box programme, recycling organic matter, bug hotel development, hedgerow layering (obscenely important) and of course the reason for this blog, pond management.
This beautiful course has 10 ponds of differing sizes, however, a number of these are beginning to become crowded with aquatic and semi-aquatic floras. In an ideal world, where small ponds golf course ponds are concerned, you should have approximately 2/3rds of vegetation and 1/3rd water showing. Of course, we are talking about nature here and exact dimensions are difficult to achieve as it's always shifting and evolving. Anyhow, the team now have a first-class wetland recovery report to guide them.
An example of their wetlands is shown here. As you can see, we have a selection of flora showing, and these are in good condition, however, water flows into this pond from outside the club's property and as such has an undesirable amount of fertiliser and other chemistry attached to it. The aim and objective of this particular pond is to remove the anaerobic matter, leave it near the pond so any wildlife can find its way back, and then allow natural, and native types to return. Simple!
Great work Market Harborough and let us know how the plan unfolds.
FROM HEAD OFFICE – The England Golf strategy – with Central Regional Manager, Mark Romasiuk
"For the first time sustainability has been included in England Golf's strategy, our Course Planner. As a new area of work, we understand that the first thing we need to do is put in place the right team and educate ourselves on where significant changes can be made.
The first step on this journey is the appointment of a Sustainability Manager and Sustainability Officer, who will both be starting with England Golf in January. Their remit will be to begin to develop the operational plan to deliver our tee shot, 'Advocate & inform on all elements of sustainability.'
"Once in place our sustainability team will begin to appraise our business practices and upskill our team to ensure we can begin to offer clubs support in this key area.
There has been progress towards our aims in the interim. Firstly, a new volunteer role has been developed to encourage clubs to have a point of contact to advocate sustainability and allow direct sustainability specific communications to clubs from England Golf."
"We have also put in place an exciting partnership with The GEO Foundation. Through this partnership, The GEO Foundation offer free access to their platform to allow clubs to benchmark their carbon emissions year on year. More importantly, in my opinion, is the opportunity for clubs to learn from case studies from across the world to understand more about sustainable practices and generate ideas of their own."
"England Golf is at the start of a sustainability drive, and we would encourage clubs to begin theirs. If every club does one thing to improve their sustainability practices this year, we will be in a more positive position by the end of 2022.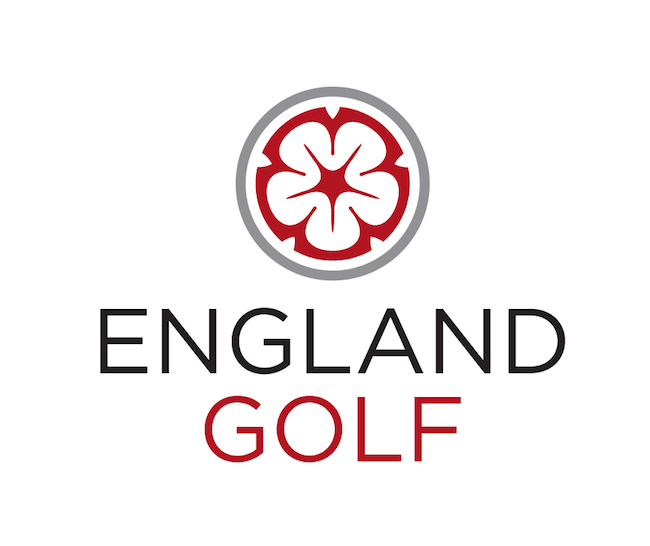 As an industry, golf has an opportunity to be a leader in sustainability. We have the open spaces, woodland, heathland and wetland habitats available to slow climate change. We also have the links to our communities to educate and create an understanding locally. By putting sustainability at the heart of everything we do, golf can show how it can be part of the solution for climate change, which in turn will promote our fantastic sport."
Back to the chat and we asked James what sort of things on course do you think benefit the eco cause most – i.e restoring heathland? Wild areas? Eco-friendly pesticides maybe?
"It really varies from course to course. Restoring heathlands is always important. I was recently made aware that the UK had approximately 500 true heathland courses around the 1970's but acid rainfall, the changing climate and my pet hate, tree planting in the wrong place has resulted in there now being less true heathland courses than true links courses. It is possible to reinstate heathland, but it takes time, manpower and considerable machinery to scrape away years of leaf collection, roots and anaerobic matter before the heather returns."
"Rewilding parts of golf courses relates to the lockdown greenkeepers were forced to do. In my reports, I look at why areas are mowed and sprayed, and whether they can be left to be a managed nature section i.e., cut, collected and scarified on a twice-yearly basis – this way, fuel and labour costs are saved, course managers can relocate staff to more suitable tasks, such as bunker refurbishment and the general tidying of the playing surfaces. And you have a good supply of material for composting, which, in turn, can be reused on the course saving expensive haulage costs."
Is it all here to stay James and do you think going forward that things will develop faster and what do we as golfers need to do to get the message across?
"Sustainability has been around for many years. Many greenkeepers have been practicing holistic course management for decades, they just never felt the need to shout about it. It will take time for some courses to revert back to a more natural state now that many of the chemicals previously available are gone, but I believe that's the direction we are heading."
"I doubt whether these products will return anytime soon, but nature thrives where there's food, water and air, the population explosion of grubs on golf courses is down to the fact that there's plenty for all at the moment. When the food and so on runs out, populations will become stable again and we will possibly see a fall in pest numbers on our golf courses. The move towards more biodiversity and sustainability is unquestionably a good thing, but it will take time, so please be patient with us."
GET IN TOUCH
For any related queries on the golfing environment and sustainability feel free to contact James Email: james.hutchinson@bigga.co.uk  Web: www.bigga.org.uk  
CASE STUDIES
Coming soon in the new year we have a catch up planned at the Midlands' original eco-friendly club, Coventry GC, and a trip to the border to find out how the team at Llanymynech GC are working together with the local environment agency to protect their rare onsite species of butterflies.
If your Midlands based club is running sustainability projects on the course, James and MG would love to hear from you and make you a future case study in this ongoing series 
Contact James or MG editor Phil – editor@midlandsgolfer.co.uk