MG with Club Choice Ireland – Sept 10th – 13th

How can I describe the four days that we spent in Co Wexford to experience the organisation of Club Choice Ireland as they hosted their Gourmet Golf Classic?  An event with golf on three of the most wonderful courses on the coast of South East Ireland, and then to sample the finest local restaurants for a gastronomic grand prix of excellent food and wine.
It seemed fitting to take along with me someone who is really appreciative of both, my French husband Jean-Louis and two good friends, Gill and Vin Clarke, also well versed in the delights of great golf courses and the best food and wine.
ClubChoice Ireland have linked with Stena Line to ship out of Holyhead or Fishguard, sailing into Dublin and Rosslare respectively. We met an array of people from all over Ireland, plus a good representation from the Midlands, the London area and South Wales.
ClubChoice supremo Tiernan stated that 65% of their bookings are through revisits so people who have so enjoyed their experience immediately want to return the following year, and this was reflected by the comments people made.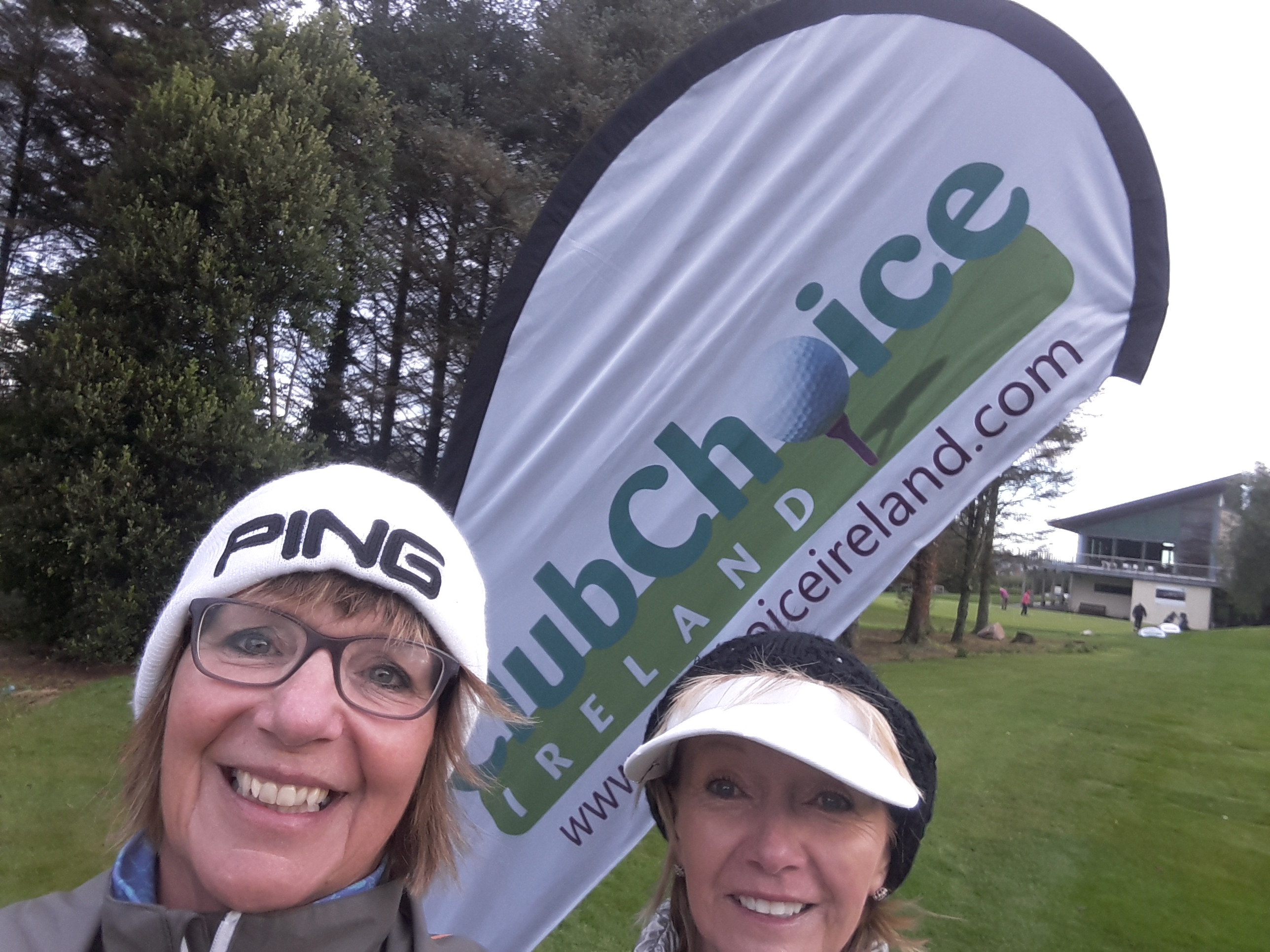 We changed fourballs throughout the break and this turned out to be a great idea. Jean-Louis and I played together on the first day at Rosslare with a couple from Pontypridd. Rosslare, a links course was wonderful and although we had a back drop of grey skies never saw a drop of rain.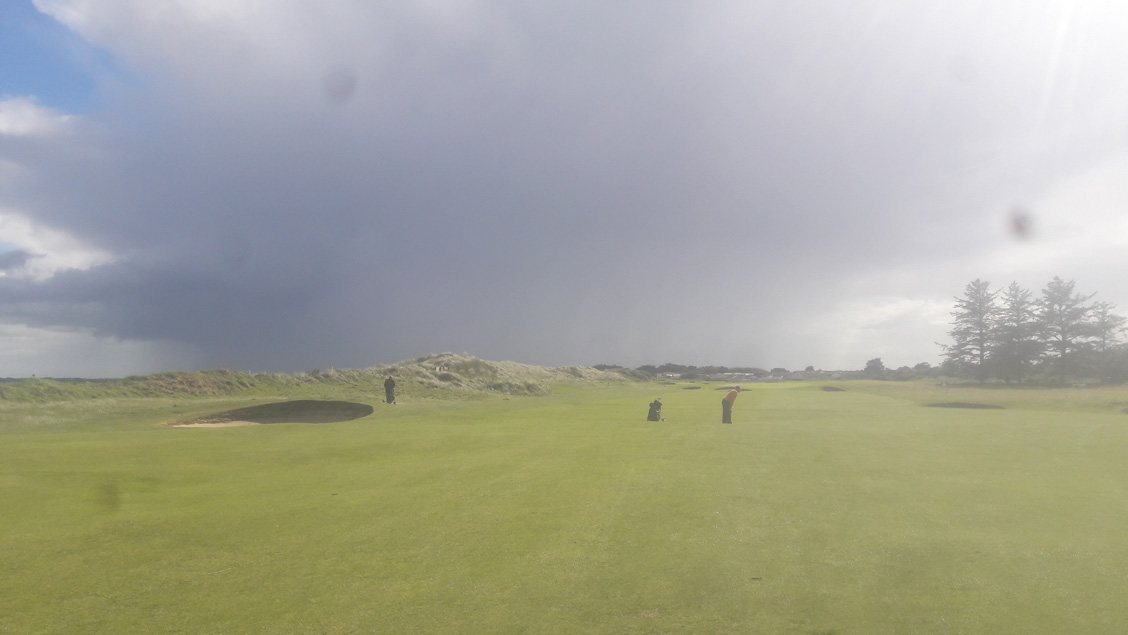 That evening we were taken by bus to the Lobster Pot where the fish was delicious and the wonderfully quaint restaurant added to the great atmosphere.
The following day, we played at Enniscorthy, a parkland course with tricky holes and greens and tight fairways in places, so I didn't see much of the men folk!! I was paired with Vin and a couple of men from Wrekin GC.
On the evening we walked into Wexford to a restaurant called Greenacres. Again superb food and Jean-Louis was taken aback by their farm shop still open in the evening with its vast array of wines and local foods plus French cheeses.
The final day we all played at Wexford, and on this occasion Gill and I were paired with some lovely ladies from Northern Ireland, and again we enjoyed a superb course with beautiful views and a great variety of holes.
The evening saw us attending a presentation gala dinner where Tiernan and his father Larry presented the prizes to the winners, and in their humble way hoped we had all enjoyed ourselves.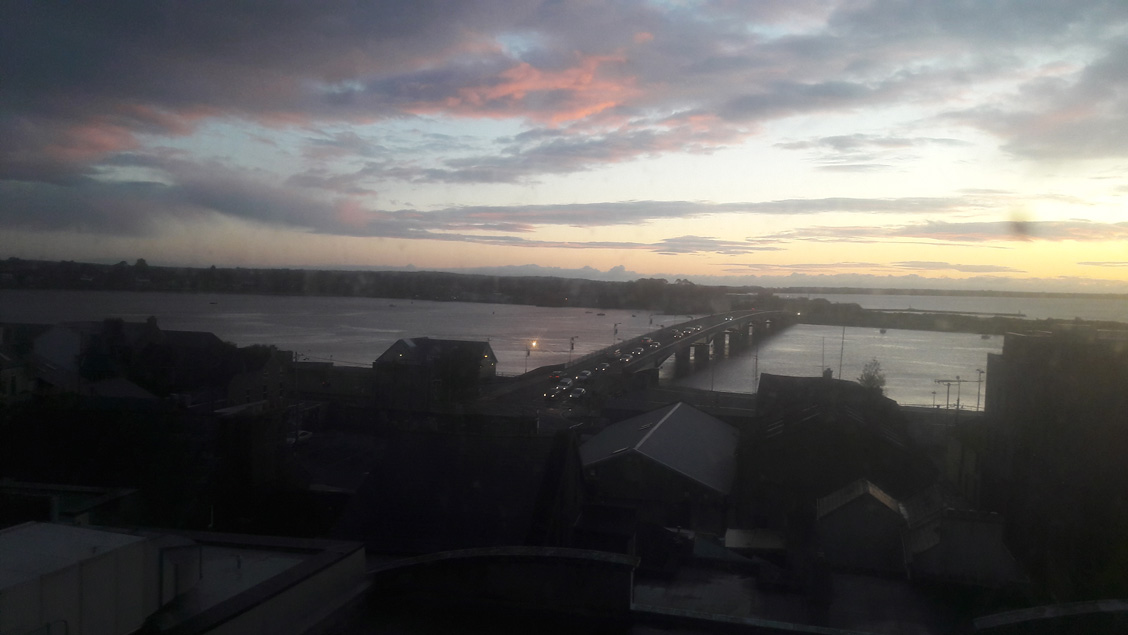 The Hotel is very central to Wexford town centre and in easy walking distance. The small quirky streets are lined with bespoke shops.  Whites Hotel itself has a spa for those of you who want some therapies, and is clean with good food and spacious rooms.
ClubChoice Ireland offer many packages for golfers and annual competitions too such as the Ladies Classic, Seniors Mixed Pairs and Seniors Open. Also there are packages to the West of Ireland and the USA. If a bit of history and heritage is your interest then why not combine golf with visits to historical sites in Southern Ireland.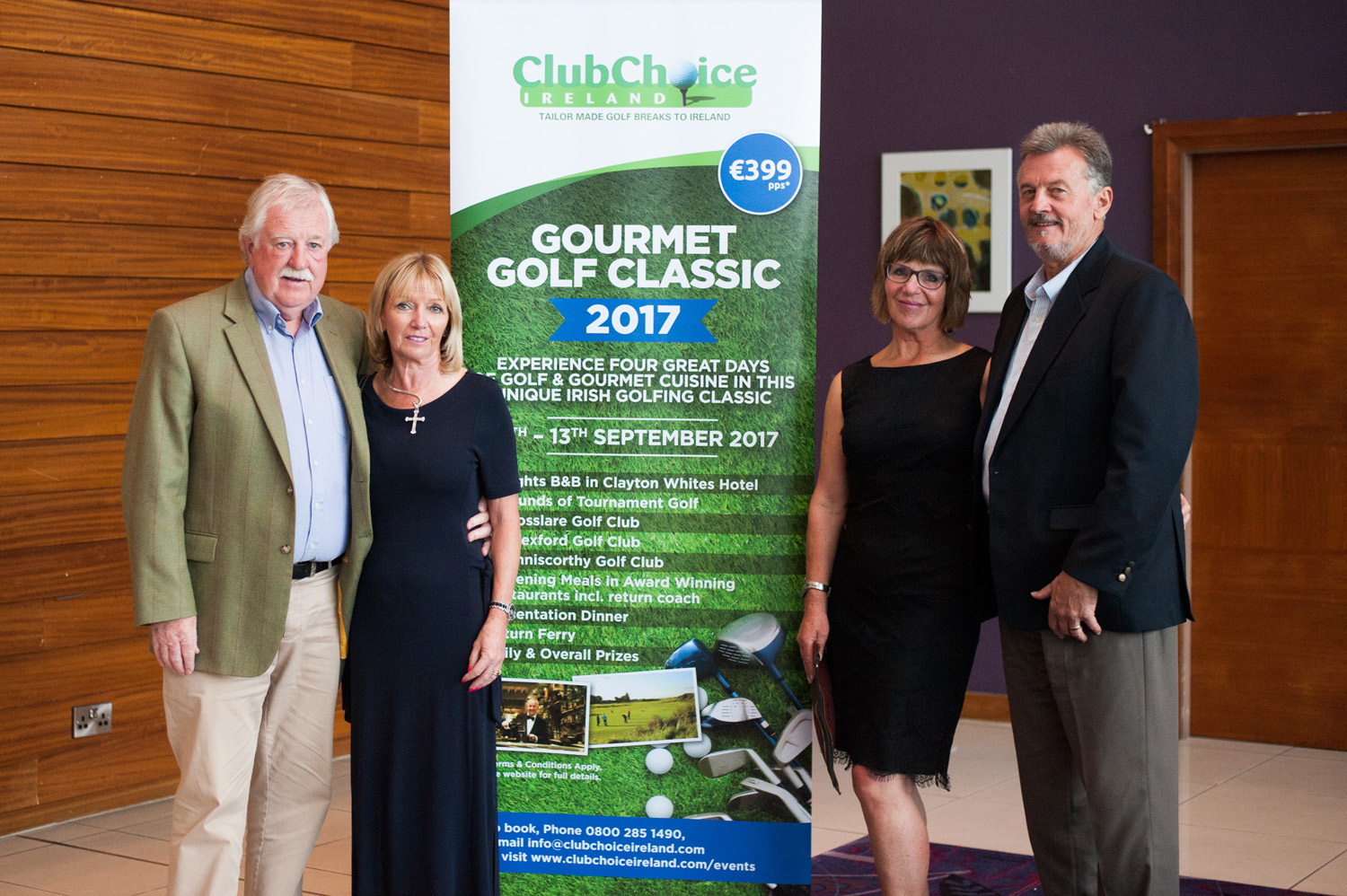 Testimonials
What a fabulous experience with our friends Mandy and Jean-Louis.
Tiernan and Larry were constantly on hand to help and support. The hotel was wonderful and each of the golf courses offered different challenges.
The Gourmet side of the stay had two very different restaurants, both excellent.
By the time we sat at the Gala Dinner the night was full of fun and humour. We had met so many different people. We will definitely come again and recommend to our friends.
Gill Clarke
2018 Gourmet Golf Classic
September 2nd-6th Email info@clubchoiceireland.com to reserve your team