Golf is changing and memberships are changing too as clubs move to meet the needs of the modern golfer.
Churchill & Blakedown Golf Club, a traditional private members' club founded in 1926, has embraced a new flexible membership category to increase choice for golfers.
And, nearing the first anniversary since C&B launched its Flex-Up membership, it's fair to say it has been a huge success.
With nearly 70 members signed up across its three packages, Flex-Up is going from strength to strength and has complemented the traditional full membership categories.
Flex-Up membership was the idea of the club's PGA professionals Angus Hoare and Phil Lathwood.
Aimed at attracting new members and generating revenue during the club's quieter times, it has given a range of golfers the opportunity to become involved at this picturesque course in north Worcestershire.
Flex-Up has proved ideal both for beginners just getting into the game who perhaps don't want to commit to full membership fees yet or more established golfers who love golf but simply don't have the time to justify full membership at this point in their lives.
Among those to fall into the starter category is Julie Yardley who has been playing for a year and also has regular coaching with Phil.
Julie became the 50th Flex-Up member and the membership has ignited a love affair with golf.
"As someone who works I have limited time so can only play once or twice a week at most so Flex-Up is ideal," she said.  "I started to play last year because my husband plays and once I had a go I fell in love with golf.  I've been made to feel very welcome at Churchill and Blakedown and my game has come on massively with Phil's help so I'm really enjoying the Flex-Up experience."
Flex-Up is points-based with three packages – 60, 120 or 210 points.
While not carrying the benefits of full membership it is sufficient to meet the needs of many who still hanker after the golf club environment and they can also play in Stablefords and medals.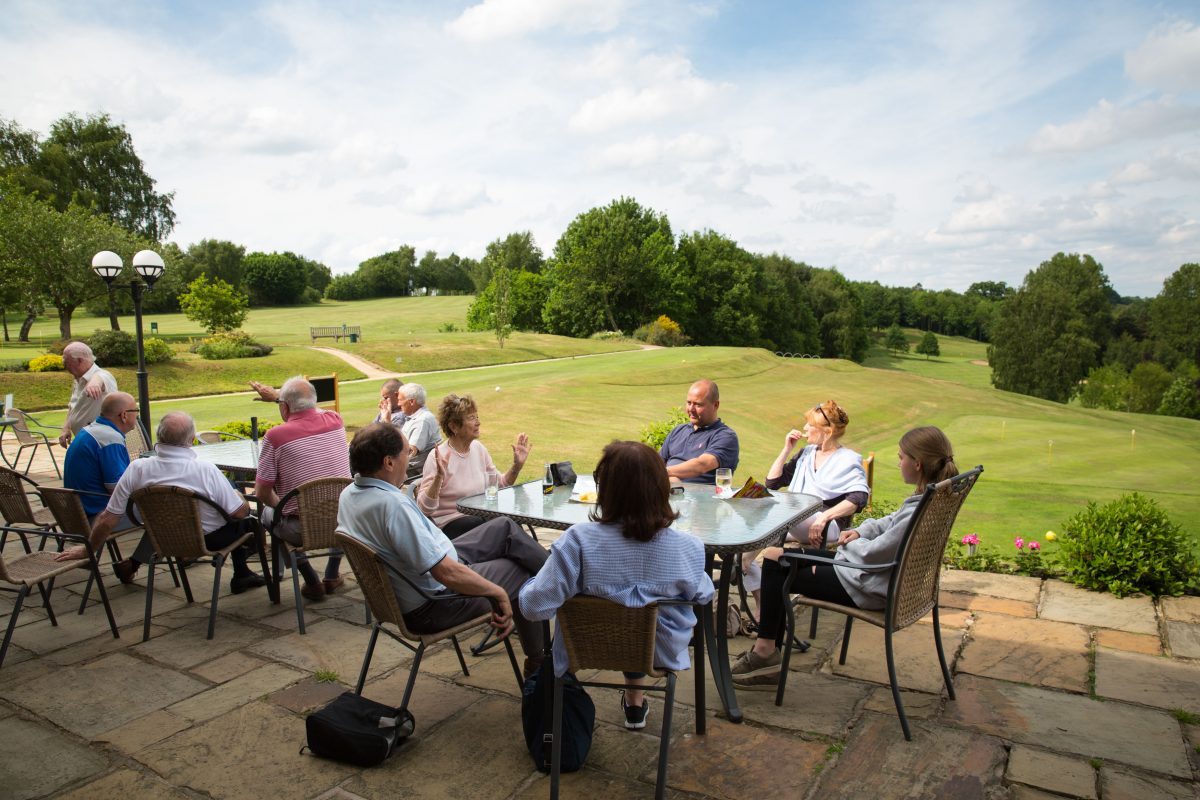 The club's long-term aim is to encourage Flex-Up members to move up to full membership which several have already done but in the meantime it has proved invaluable in getting more golfers into C&B which can only be of benefit to all concerned.
If you are interested in Flex-Up or just getting into golf call Angus or Phil in the pro shop on 01562 700454 and find out more.
Alternatively see https://churchillblakedowngolfclub.co.uk/membership/flex-up-membership/
Main Image: Golfers on the 3rd