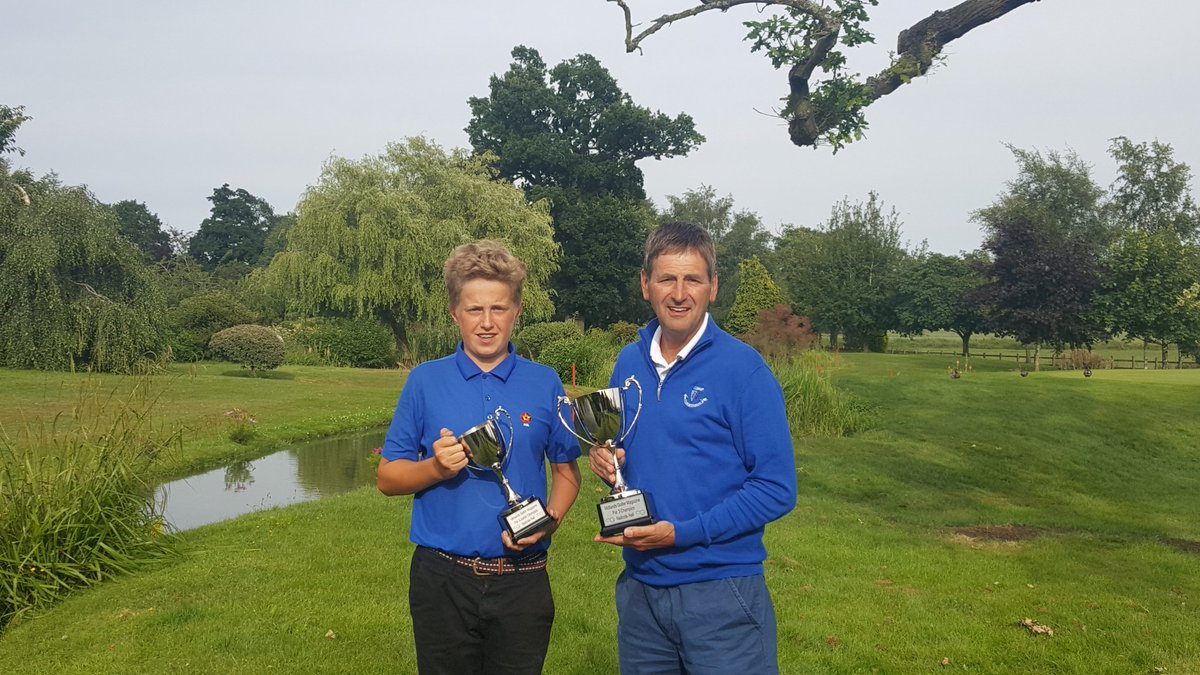 The Cromwell Course once again played host to the MG Par 3 Championships on Saturday June 23rd, as 57 players, adults and juniors joined us at Nailcote Hall. Once again we ordered the weather well in advance, and once again it didn't fail to disappoint.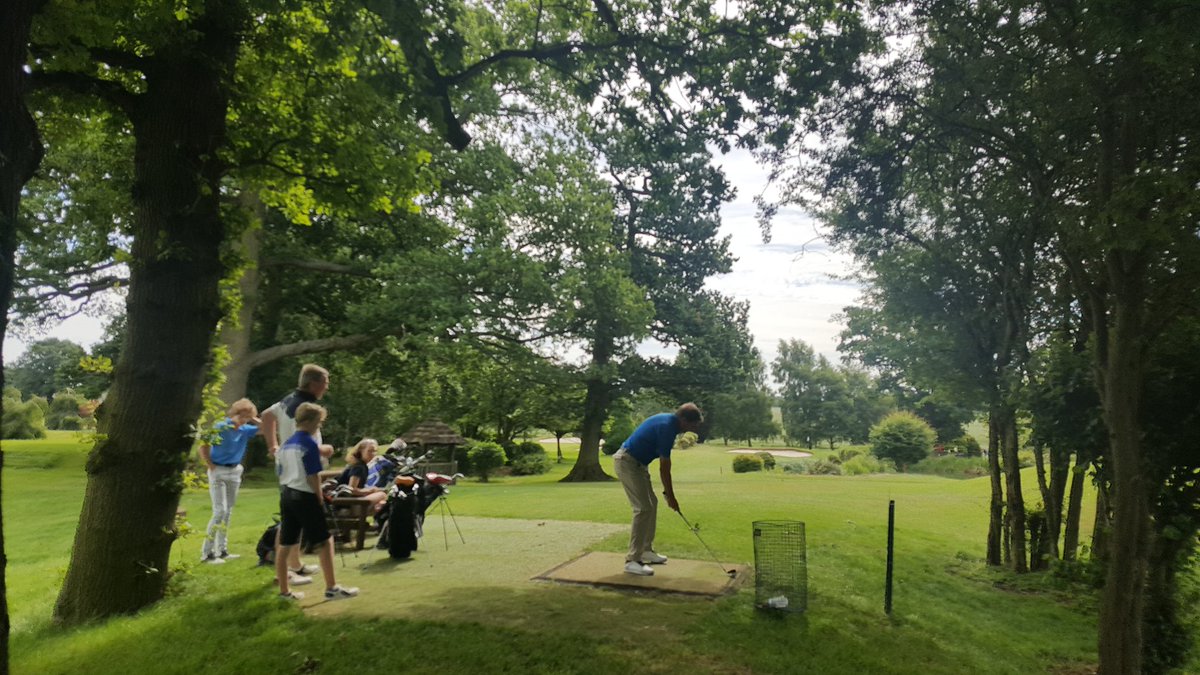 The juniors came along this year thanks to Shires Junior Golf Tour who sponsor our junior section in the magazine. Along with them came the SJGT travelling scoreboard which was a welcome extra touch to proceedings.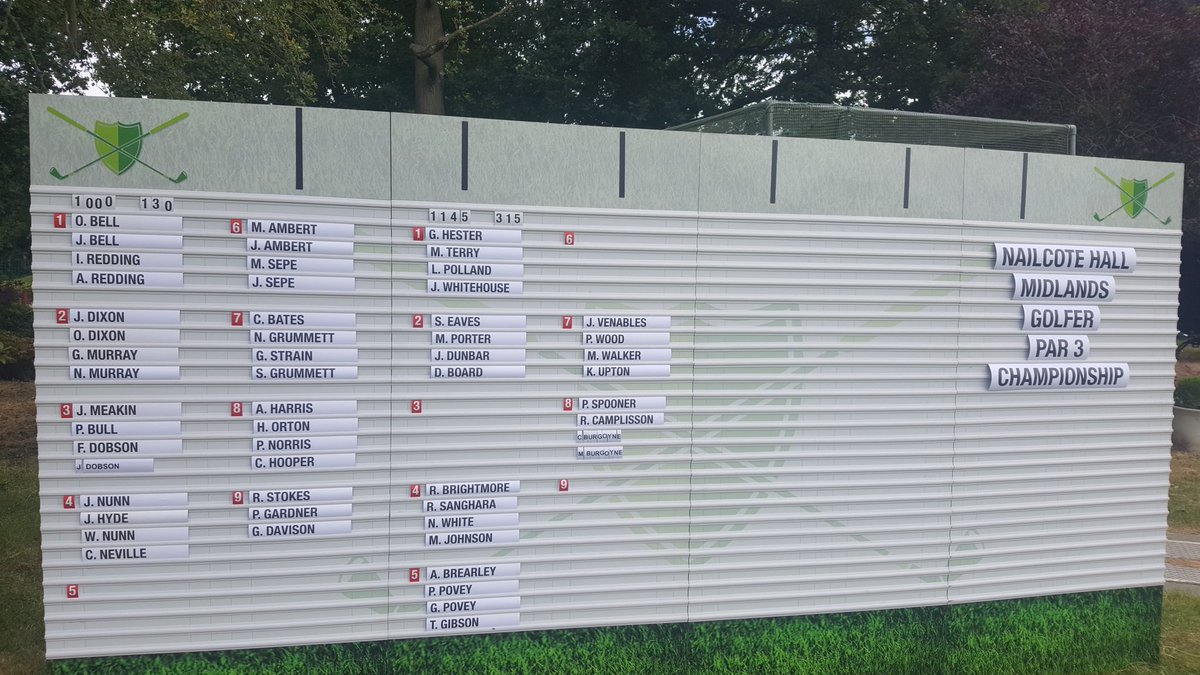 Play teed off at 10.00, singles stableford with the first of two groups, both on shotgun starts. All the dozen kids who took part teed off in the early group and we were treated to some delightful looking young swings in action as the Shires juniors shone early. Gracie Murray (14 points) and Joseph Hyde (17), both from Kettering GC played solidly as did Corey Neville from Northants County. However the leading junior after round one was Oscar Bell (Rutland Water GC) with 18 points.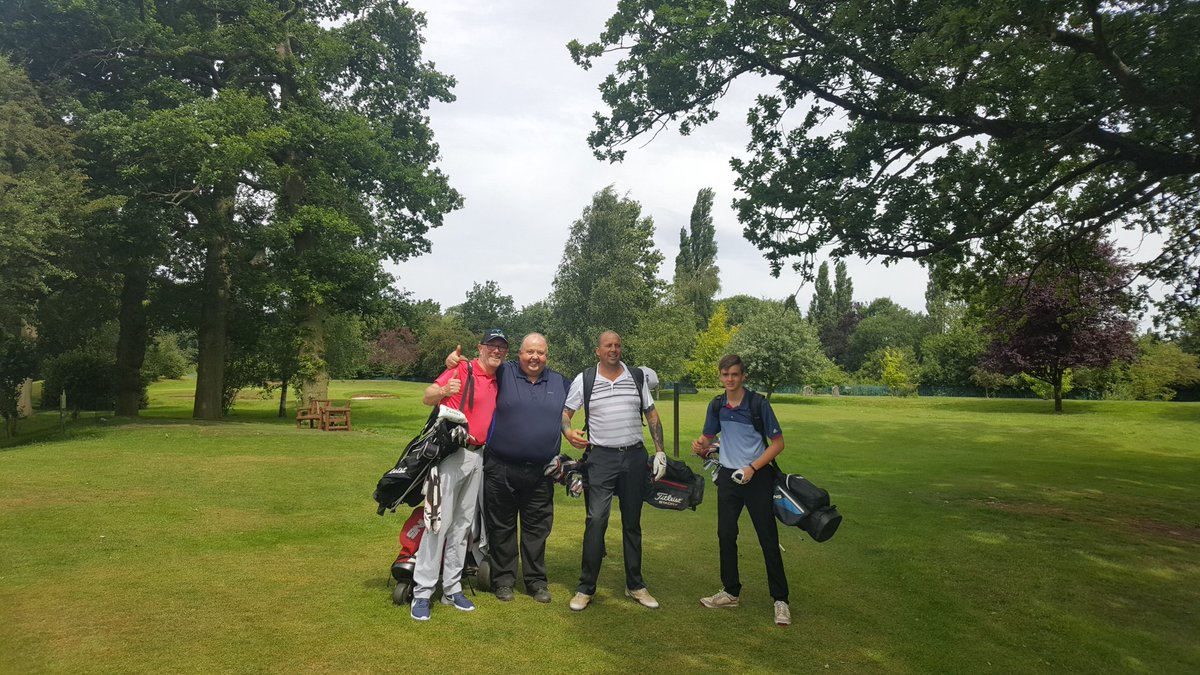 As for the adults, their stricter handicap rules made scoring a little harder as The Cromwell Course took its usual prisoners, Chris Hooper from Kenilworth managed to get to 18 points himself though to lead.
At 11.45 the second group took to the course for their first nine, all adults this time with a mix of familiar faces to MG events over the years, our own ambassadors and a couple of new fourballs, a team from Hinckley GC and a new society with us for the first time, Napton GS from Warwick.
Three players managed 17 points, Mark Walker, James Whitehouse from Ludlow GC and one of the Hinckley boys, Steve Eaves.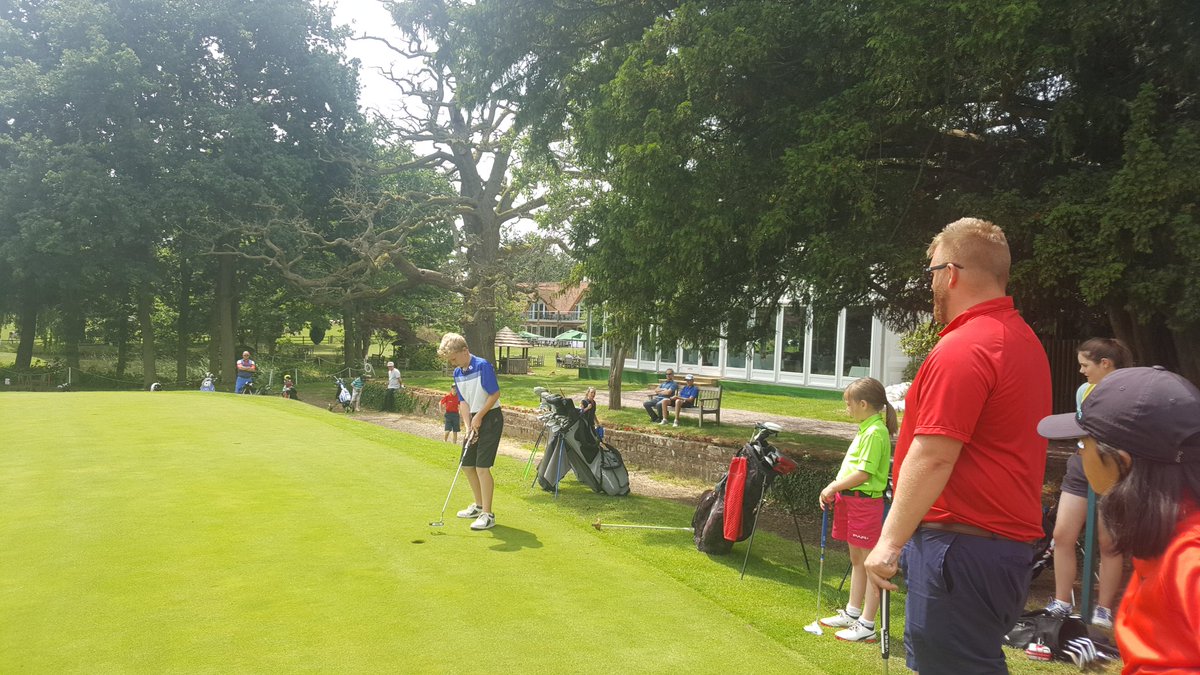 Lunchtime saw the putting competition take place, see video clip below, always a popular and very addictive distraction.
The second rounds of nine teed off later and in the first group the scoring suffered a little, few managed the same sort of scoring as in the morning. As all of the kids were in the first group we soon knew of the final placings. Isaac Redding (Wellingborough GC) managed to add 16 to his score to finish in third place with 31 points, and Oscar couldn't quite follow up his morning heroics but managed 14 to grab second. But it was Joseph Hyde who found consistency best over 18 holes, coming in with a further 18 points to take the junior title.
Of the adults in the first group, Shires organiser Paul Bull recorded a second 16 point tally to head the leaderboard from the early starters.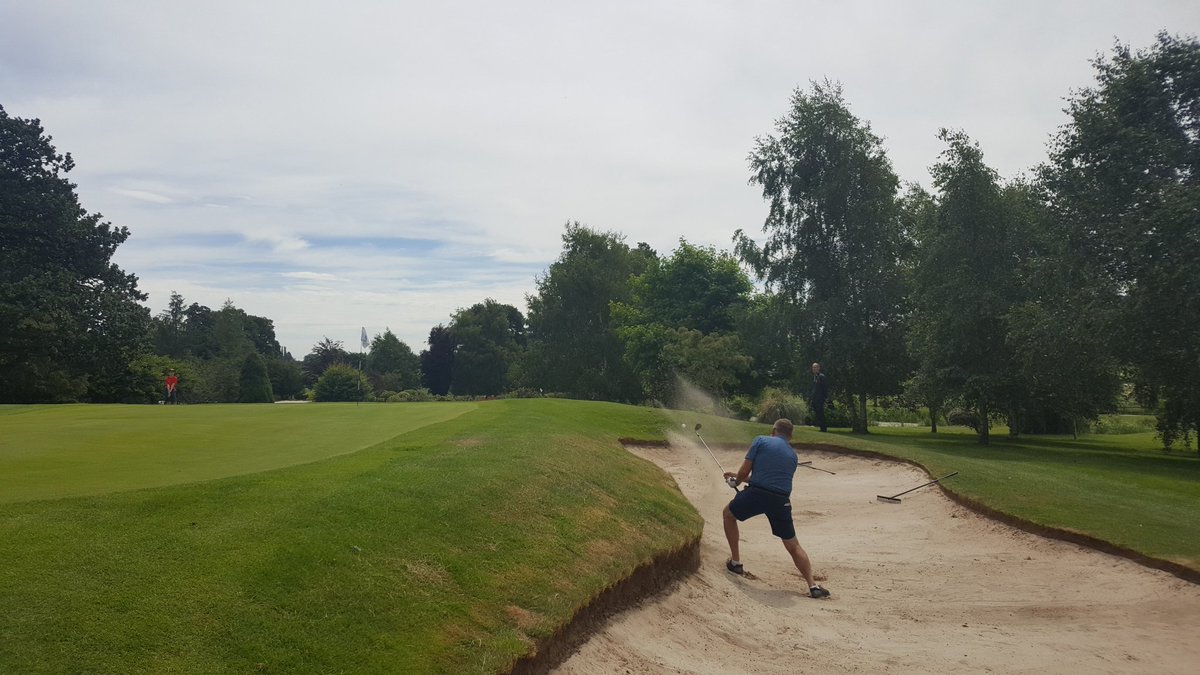 But the final group still had nine to play, teeing off at 3.15 and Northants golfer Rob Camplisson and James Whitehouse again were following up their early rounds well and getting into contention. Eventually they were both to tie on 31 points, and a rather amusing chipping play off ensued by the clubhouse lawn later on, to see which of them was to end up third. It turned out to be Rob in the end.
But one golfer was out there at the same time adding to his morning score with an even better  effort later on. Steve Eaves, a four handicapper from Hinckley GC managed 18 points in the afternoon to comfortably win the MG Par 3 Championships with 35 points.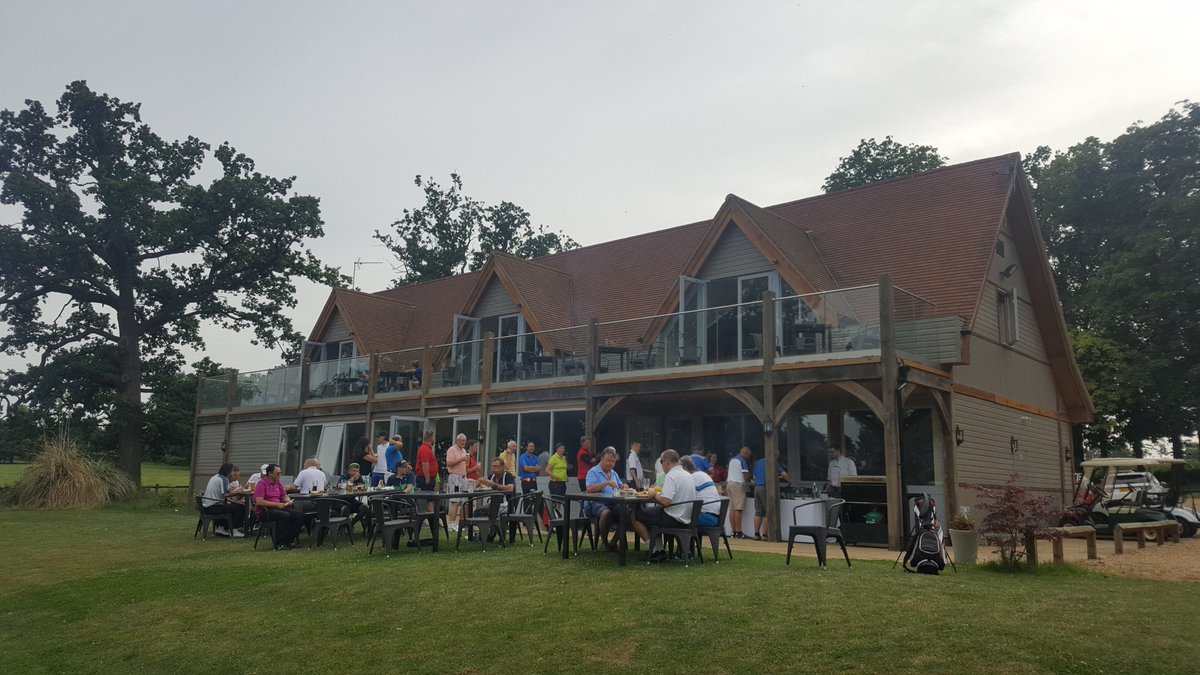 We all gathered on the club house lawn later for the presentation and a delicious BBQ served by the Nailcote staff.
A great end to a superb day and our thanks must go to Nailcote owner Rick Cressman and all of the staff there for their hospitality which is always first class. Compliments to Rick (below) and the greenkeeping team for getting the Cromwell course in the best shape we've ever seen it, so many words of praise from the players for the standard of the course.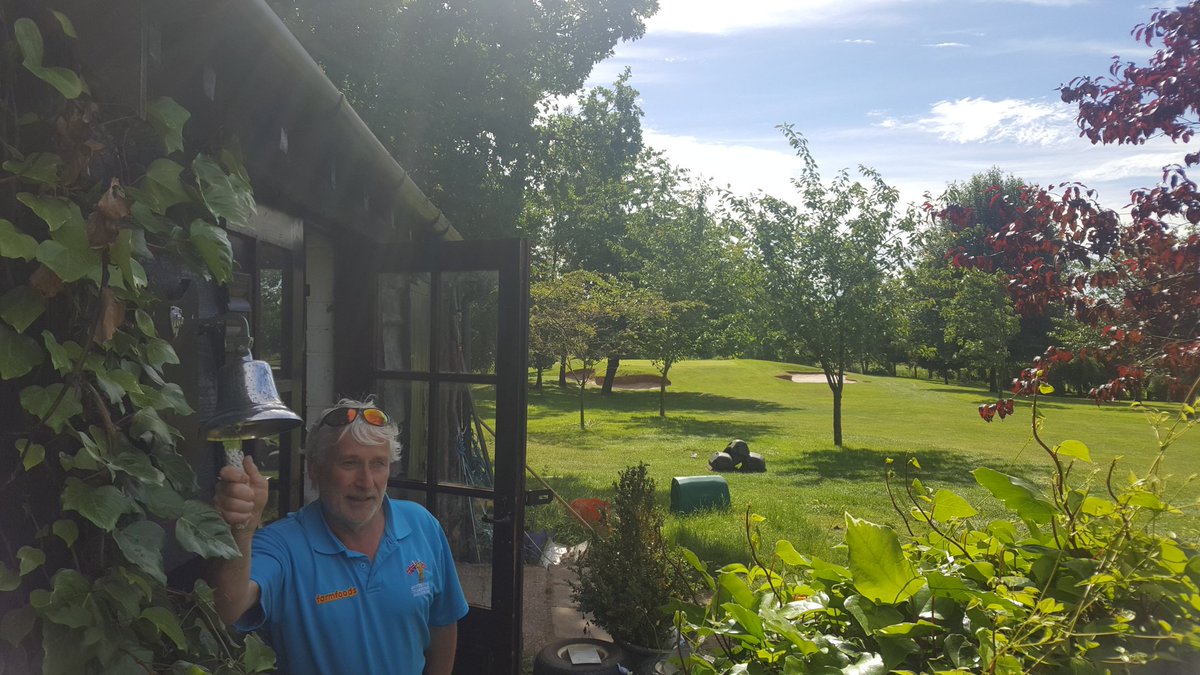 Thanks to our sponsors too, Midlands Golf, Shires Junior Tour for bringing the juniors and Brewin Dolphin, our society section sponsors.
The trophies are off to be engraved and will sit on Joseph's and Steve's mantelpieces for a year until we return in June next year for another MG Par 3 Championships.
https://midlandsgolfer.co.uk/wp-content/uploads/2018/06/nail8.jpg
675
1200
Midlands Golfer
https://midlandsgolfer.co.uk/wp-content/uploads/2014/09/midgolfer-new.jpg
Midlands Golfer
2018-06-24 23:51:36
2018-06-27 14:10:26
MG Par 3 Championships