DOGS (Dallington Old Boys)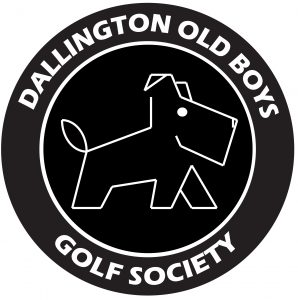 Dallington Old Boys Golf Society or "DOGS" as we call ourselves were founded in November 2016 and are based around the Northamptonshire region.
We started as a core group of friends in and around our 30s who were finding it ever harder to stay in touch on a regular basis amongst the daily grind and family commitments. DOGS was born. With a founding membership of 21 we've already grown by over a third in just over a year which is a fantastic achievement from everyone involved.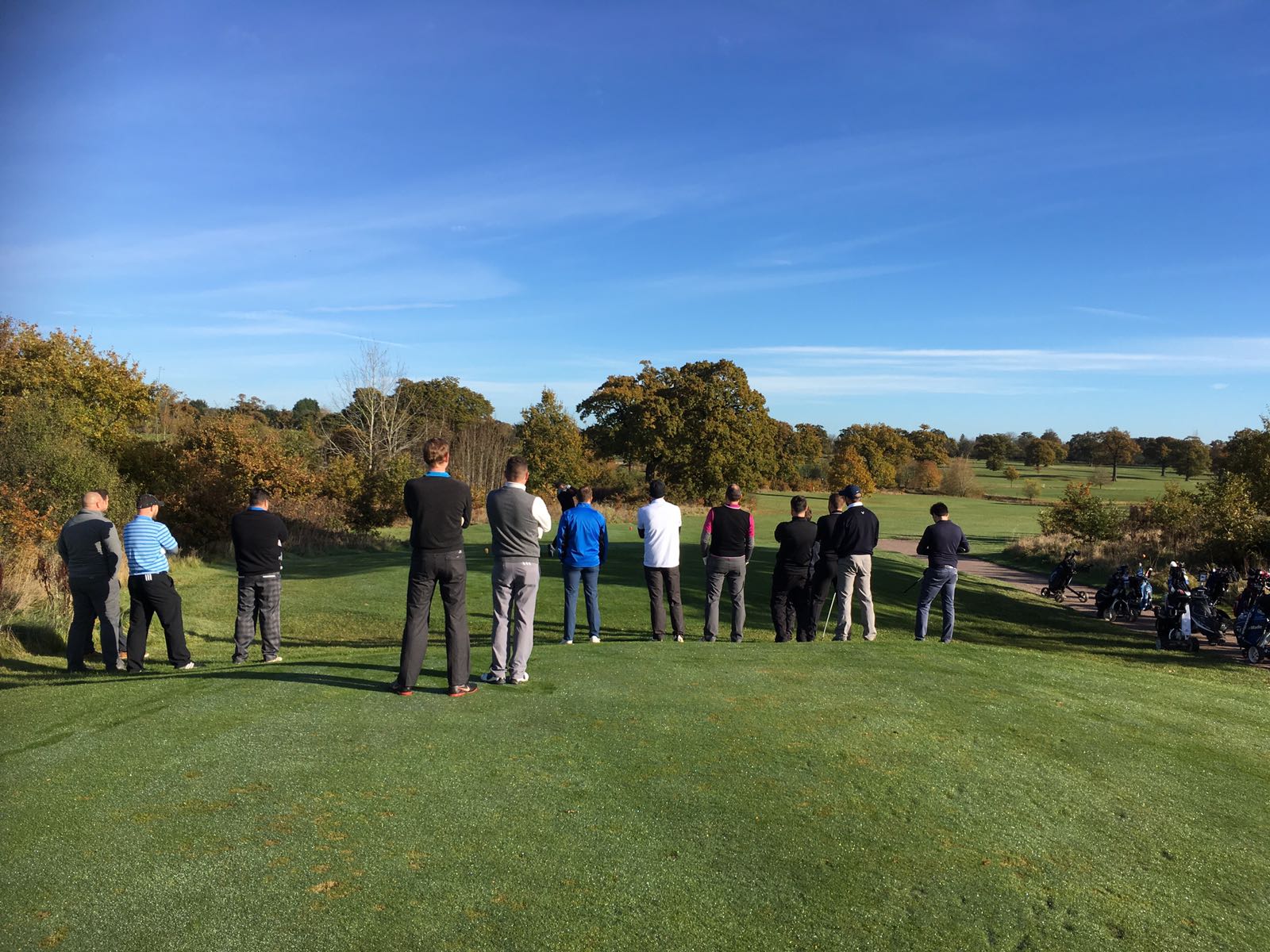 We're proudly run by a committee of Kelvin "Dad" Longrigg – who looks after the core running of the society as Captain and Secretary, Glen "DD" Smith – Vice Captain and Treasurer who helps ensure event days run like clockwork, Stuart "Jarv" Wiseman – the brains behind our league tables and handicap adjustments. Alex "Sharky" Parkinson manages our social media channels "tweeting, following, and YouTubing" his heart out hoping that one day we'll get a complimentary invite to Augusta J. Then we have Mr. Phil "Fines Master esq" Martin who, with sniper like precision polices the society rules with the proceeds helping to fund our social events. We're also very proud to donate a portion of our fines to charity each year and for 2018 we've selected Cancer Research as the beneficiary.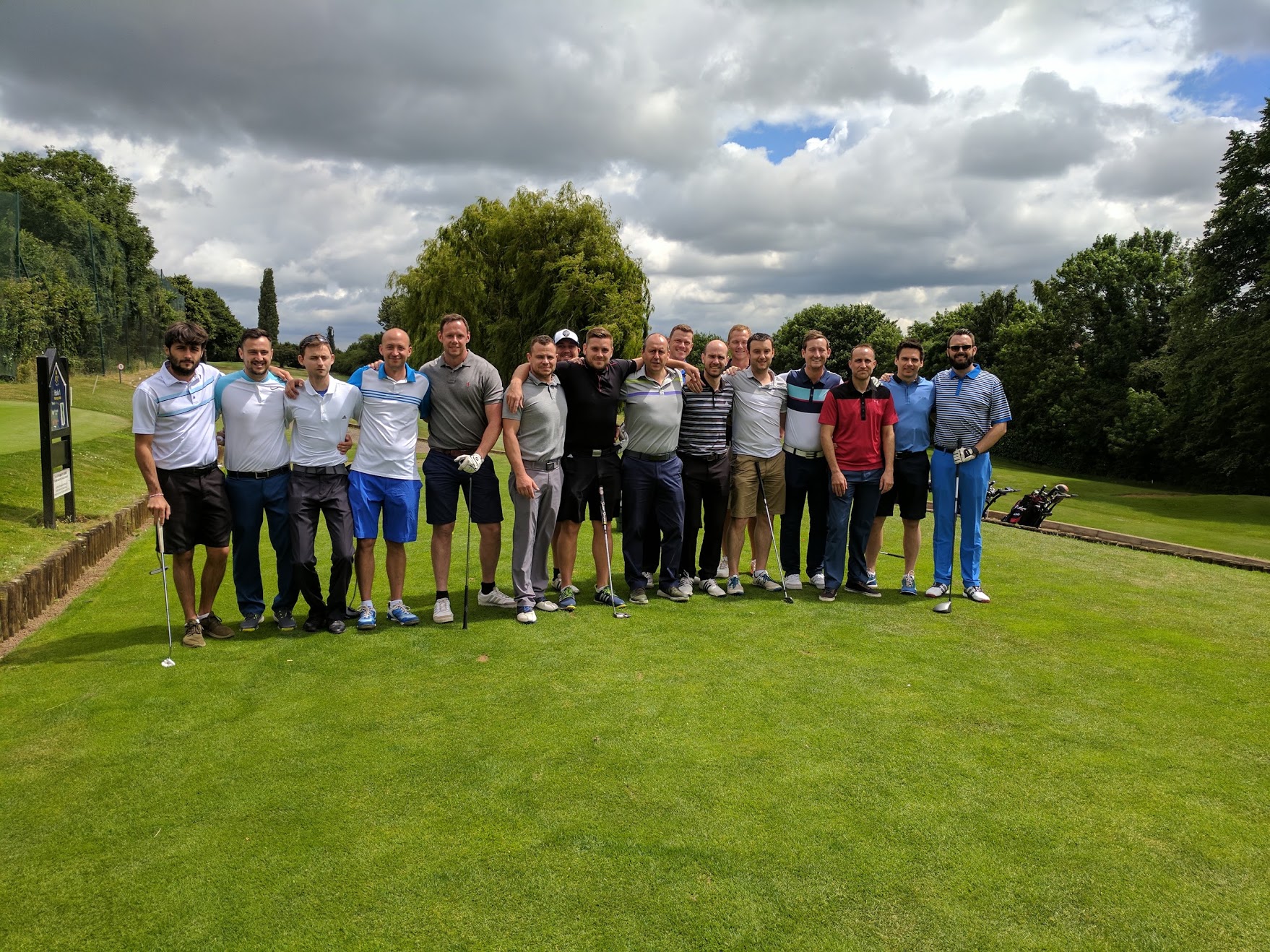 We are a band of builders, sales folk, recruiters, architects, designers, electricians, not to mention a few members of the #Hashtagutd celebrity YouTube football team – all of us bound by our common interest in golf.
And it would be remiss to not give a special mention to our northern/southern @madebygav with a backswing that would beguile the most experienced contortionist – naturally he's known as "The Whirlwind". We think he's one of the longest hitters on tour, it's just that we're never really sure which way it's going off the tee!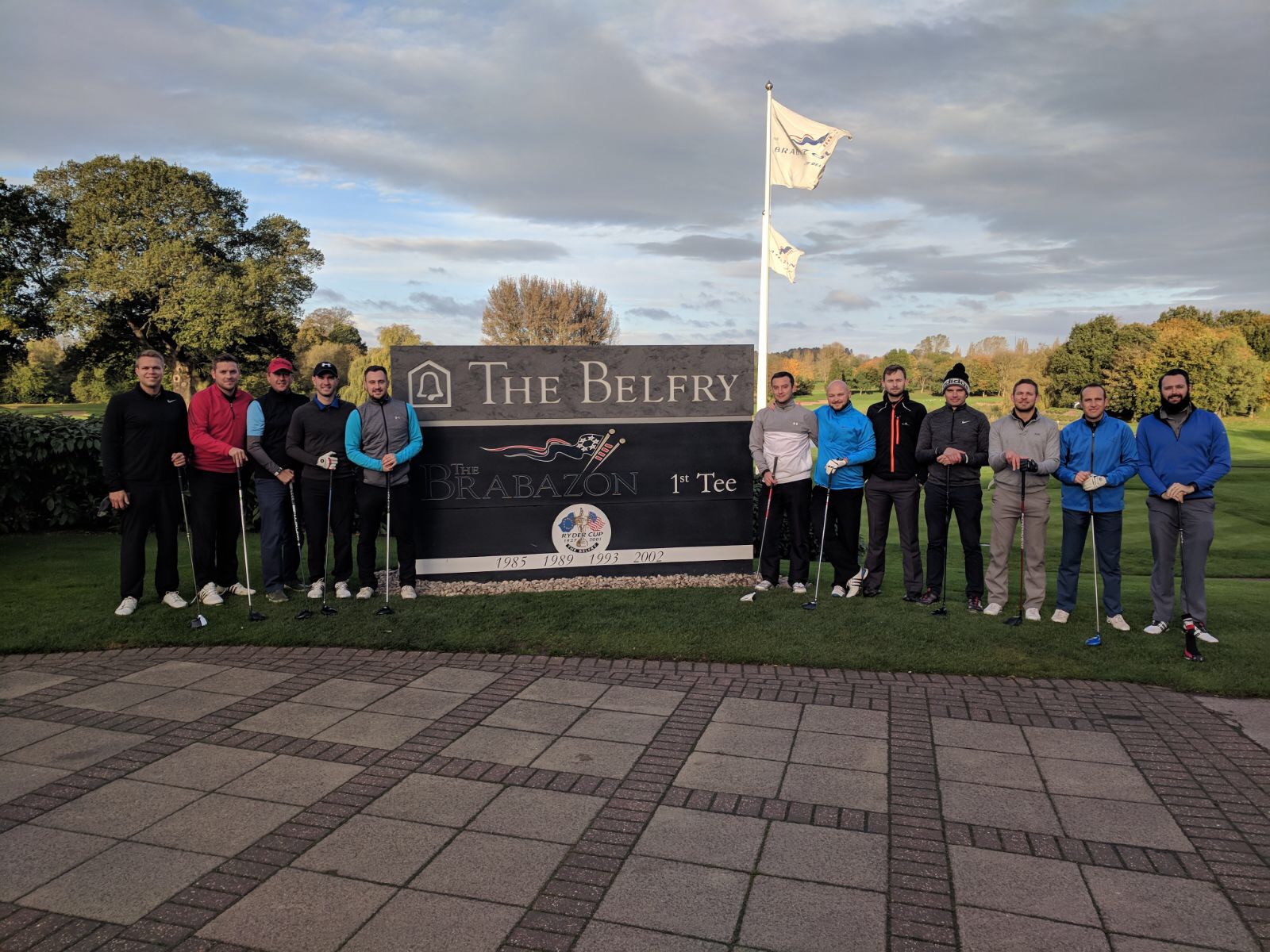 Playing courses in and around the Northamptonshire/Midlands area our curtain closer was hosted by the Belfry on the Brabazon course capping a hugely successful first season. Some notably enjoyable courses have been Collingtree Park, Staverton Park and Whittlebury Park, each providing their own quirks and challenges.
In terms of competitions, we run season long stableford and match play leagues. Interestingly, since our inaugural event we are still yet to see a double winner!! The stableford league is the bread and butter of accolades with the overall winner presented with the Stephen Fairbrother Order of Merit trophy (below) – in memory of our good friend "Fairy" who sadly passed away in 2008 at the age of 24, way way before his time. He keeps the weather good for us! Ironically, the first Order of Merit was won by none other than "Dad" himself having been taken right to the wire at the last event by Vice Captain DD. 2018 promises to be an equally competitive affair as the race to being crowned 2018 OoM Champion hots up again with the promise of the winner's name etched into DOGS folklore.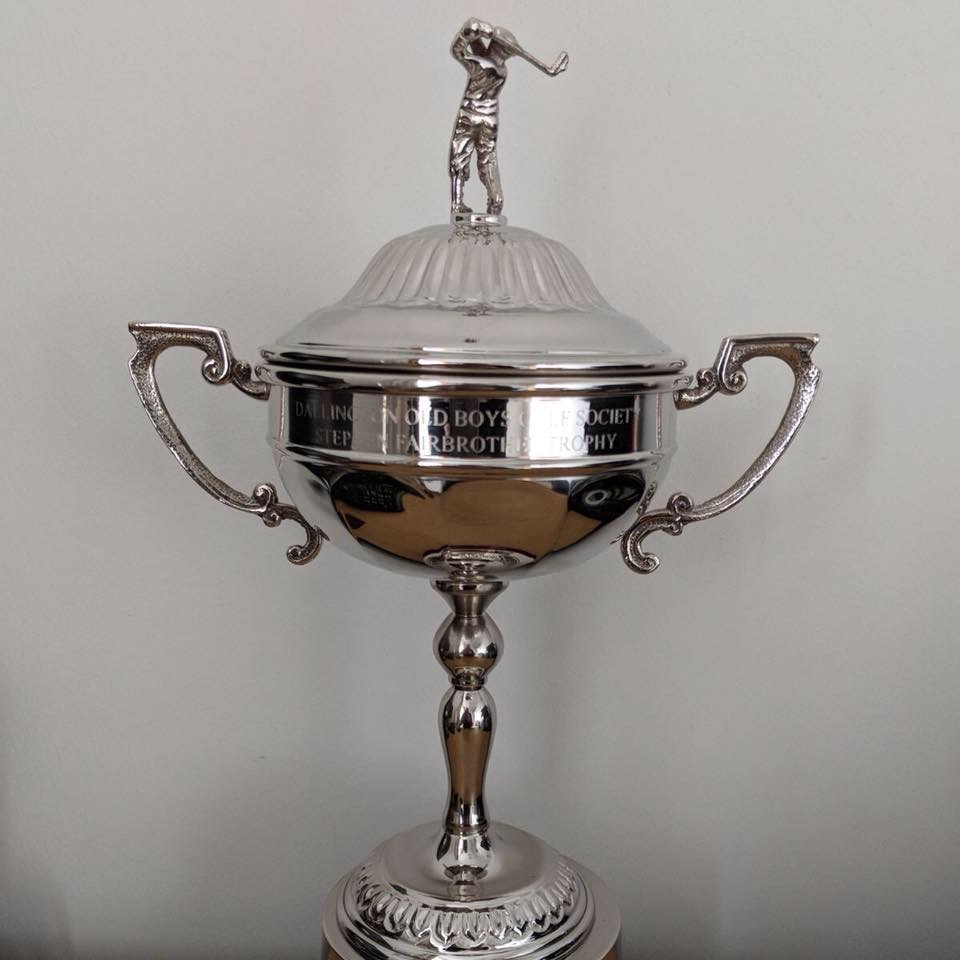 In addition to the season long leagues we also run individual event prizes; the usual NP/LDs plus various special prizes such as "Par 5 Hero (best cumulative par 5 scores)" and "Connect 4 (best 4 holes in a row)" amongst others with current front runners lit up on the special prize leaderboard.
New for 2018 will also see us running some golf "skills schools" such as freestyling, chipping challenges etc. which we'll be posting on our social media channels for a bit of fun.
So what does the future hold for DOGS? We're still a young society and are always looking for ways to improve. We regularly run surveys seeking feedback on how we are run, the courses we play, hospitality etc. We also like to share this feedback with our hosts. Aside from continuing to invest in our main objective of promoting friendships through the enjoyment of the game we'd like to increase our membershipand grow our DOGS brand to become synonymous with being one of the most attractive golf societies in and around the Northampton area.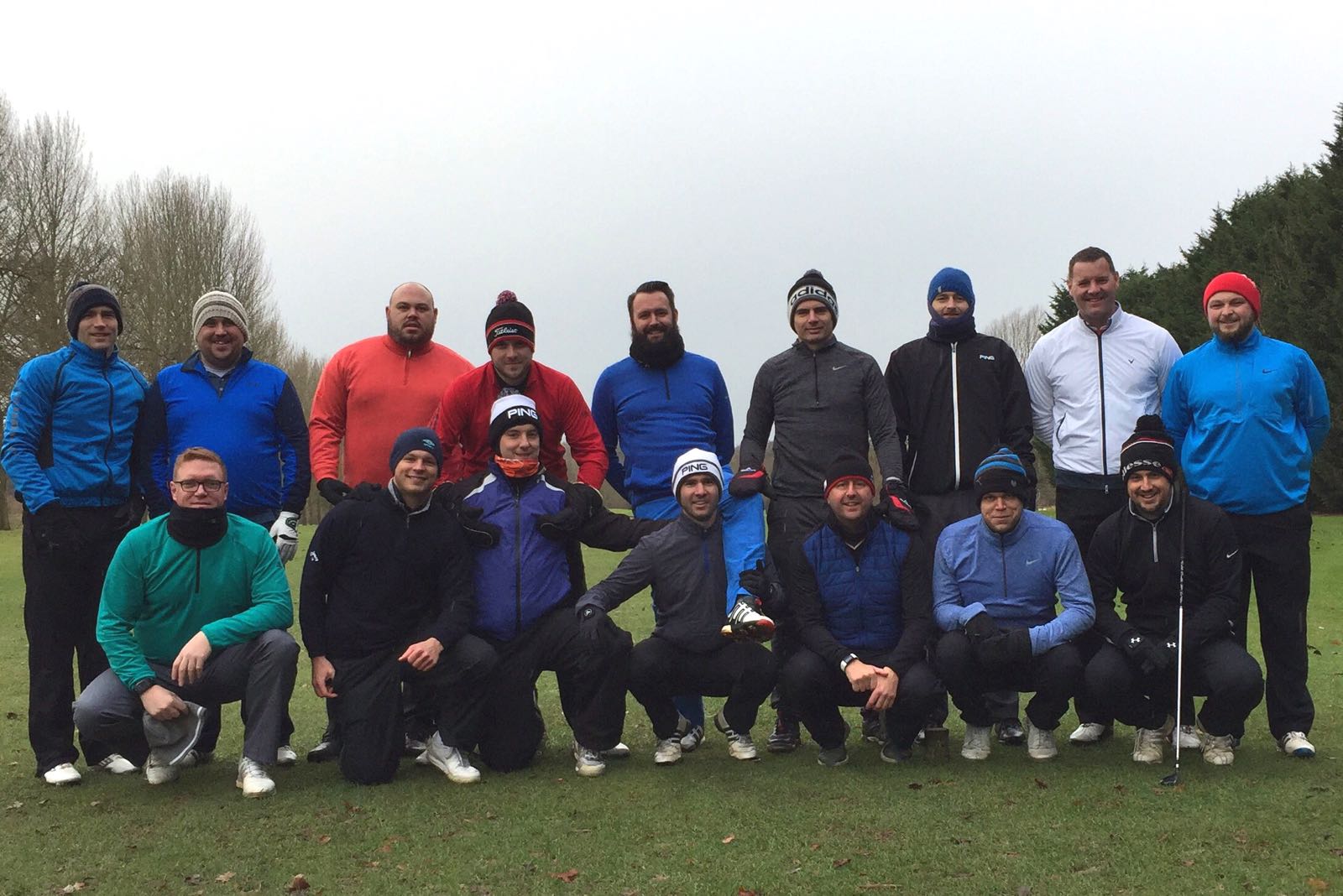 If you are interested in becoming a DOG – please get in touch via email at dogsgolfers@gmail.com or via one of our social media channels @dogsgolfsociety. Similarly, if you're a golfing venue and would be interested in hosting us as a society please get in touch
https://midlandsgolfer.co.uk/wp-content/uploads/2018/02/DOGS_Whittlebury.jpeg
1068
1600
Midlands Golfer
https://midlandsgolfer.co.uk/wp-content/uploads/2014/09/midgolfer-new.jpg
Midlands Golfer
2018-02-15 21:25:38
2018-02-20 21:53:28
DOGS (Dallington Old Boys)